Key Details for #01040
Chassis: ZFFPR41A1S0101040
44,500 Miles
3.5L V8
6-Speed Manual Transmission
Timing Belt Service in 2013
ANSA Headers
Challenge Wheels and Exhaust
Records Back to Early 2000s
Private Party or Dealer: Private Party
This 1995 Ferrari F355 Belinetta shows 44k miles and is a 6-speed manual example powered by a dry-sump 3.5L V8. The car was bought new in North Carolina before moving to the West coast and eventually Hawaii. The seller acquired it five years ago from a Ferrari collector and had a belt and water pump service performed in 2013. The factory headers were replaced with ANSA items, and the transaxle features a limited-slip differential. An early OBD1 engine management system with dual MAFs in employed, and the wheels and exhaust from an F355 Challenge are included. This Ferrari was serviced last month as detailed below, and it is now being offered with records back to the early 2000s and a clean Indiana title in the seller's name.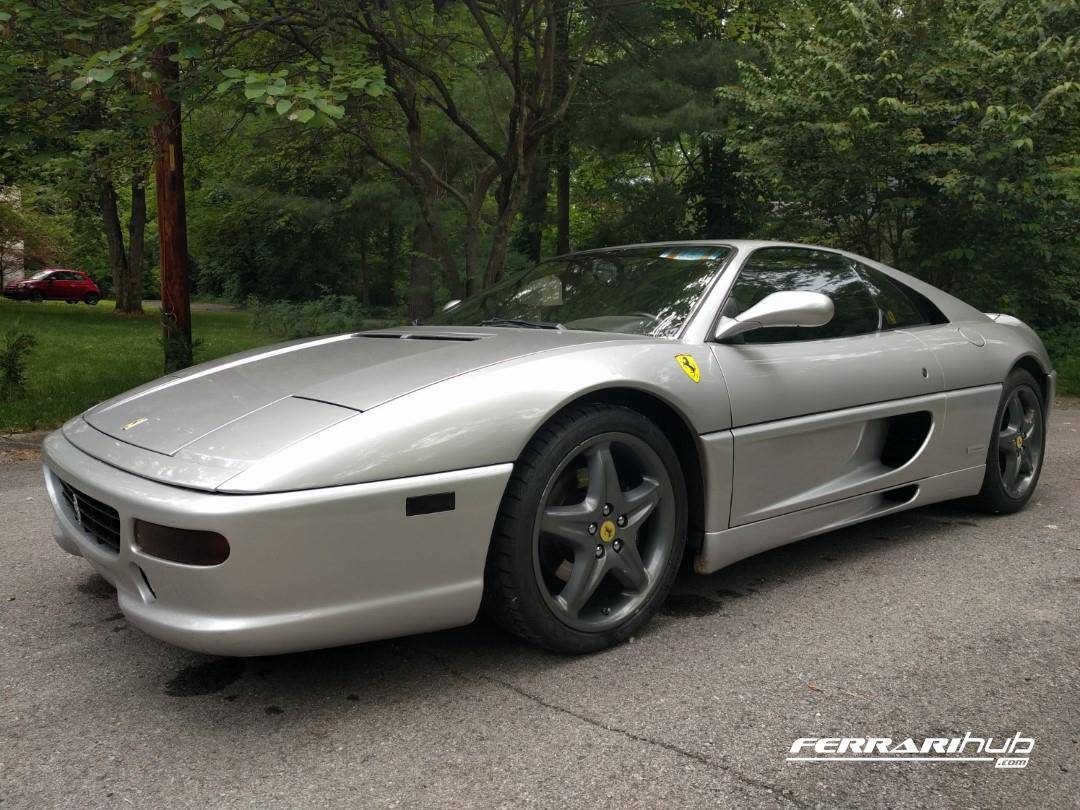 Introduced in May 1994, the Pininfarina-designed F355 replaced the 348 and was produced as a two-seat coupe, targa, and a convertible. A total of 4,871 Berlinetta models were produced. A set of F355 Challenge wheels with older Pirelli slicks are included in the sale, and the car is available with either the stock or custom-fabricated Challenge-style rear grille. The left front fender was repaired and repainted following a Carfax-reported impact in 2006. Some chips in the finish are noted by the seller, and gray-painted factory wheels wear tires with less than 1,500 miles of use.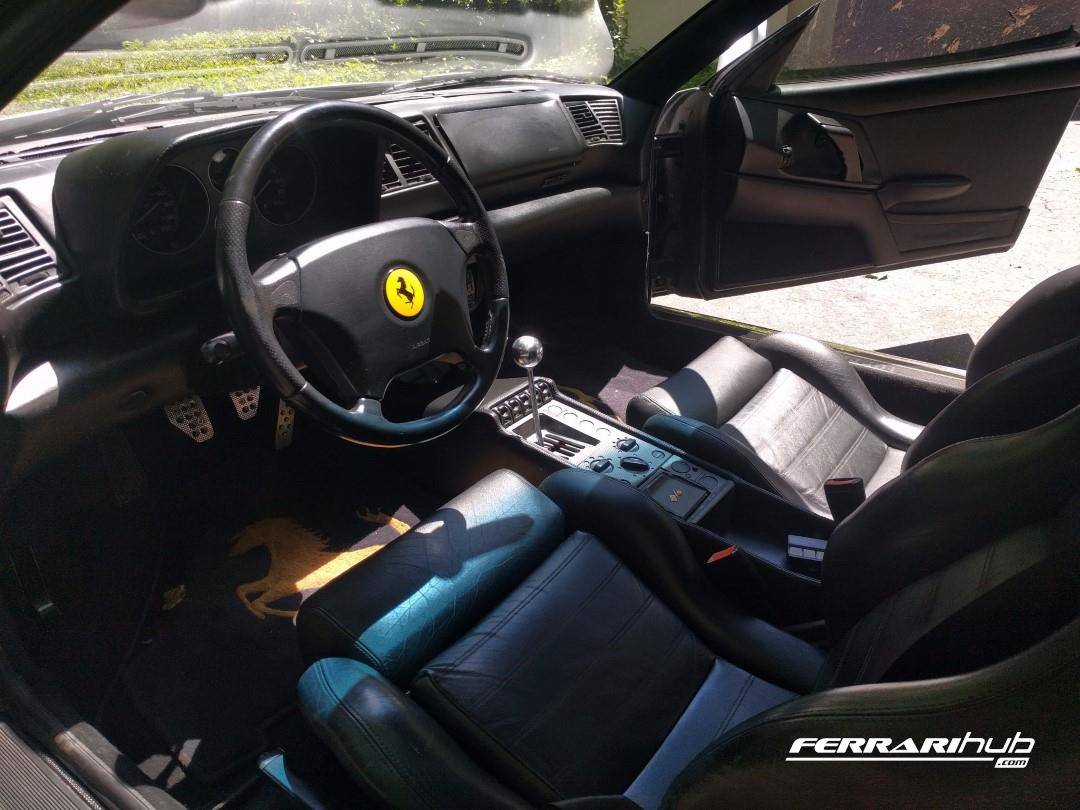 Inside, the Connolly leather displays some creasing and wear, though stitching appears to remain tight throughout the cabin. Ferrari-branded floor mats protect the carpeting, and an aftermarket Alpine head unit was added. Some sticky buttons in the interior have not been addressed. 44k miles are indicated on the odometer, and approximately 5,500 miles have added by the seller during his five years of ownership.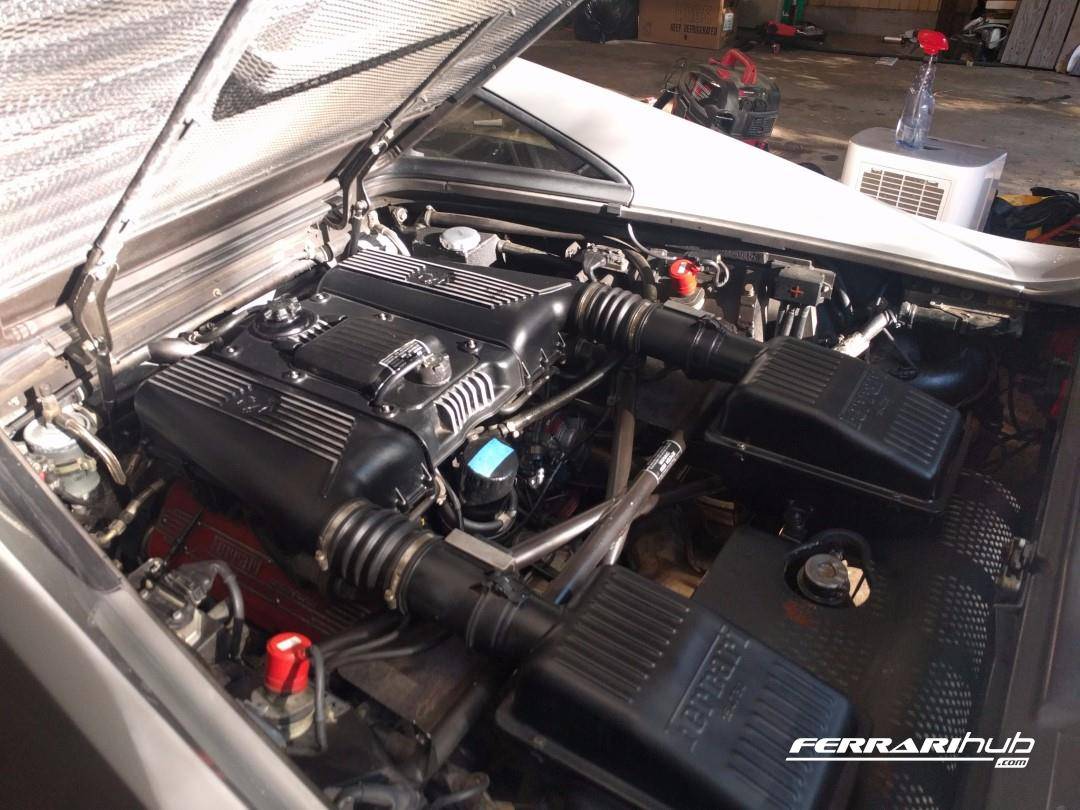 When new, the dry-sump 3.5L V8 was rated at 375 horsepower and 268 lb-ft of torque. It is mated to a 6-speed manual gearbox and limited-slip differential. Factory headers have been replaced with ANSA items, and a belt and water pump service was completed at Fastcars of Redondo Beach, California in the winter of 2013. Recent maintenance includes a new EGT thermocouple probe, front brake pads, and an oil and filter change last month. Both the stock and Challenge exhaust systems are included.
Check out our Gallery of 38 photos