Ferrari 458 Speciale – Key Details
The Ultimate Guide to the Ferrari 458 Speciale
Ferrari 458 Speciale – Photo Gallery
Ferrari 458 Speciale – Technical Specifications
Ferrari 458 Speciale – Registry & Videos
Ferrari 458 Speciale – Key Details
| Ferrari 458 Speciale | Detail |
| --- | --- |
| Launched: | 2013 |
| Engine: | V8 – Mid Engine |
| Power: | 445 kW (605 cv) @ 9000 rpm |
| Torque: | 540 Nm at 6000 rpm |
| Top Speed: | over 202 mph |
| 0-62 mph (0-100 kmh): | 3.0 secs |
| Replaces: | Ferrari F430 Scuderia |
| Fiorano Lap time: | 1 min 23.5 secs |
| Did you know: | Differences to the standard 458 Italia include forged wheels, vented bonnet, finned side sills, taller rear spoiler and redesigned bumpers, which include active aerodynamics. |
The Ultimate Guide to the Ferrari 458 Speciale
THE GORGEOUS, GLORIOUS FERRARI 458 SPECIALE
Ferrari introduced the Ferrari 458 Speciale in 2013 at the Frankfurt Motor Show. The list of upgrades from the standard Ferrari 458 Italia goes on and on: styling, aerodynamics, brakes, drivetrain, electronics, and too much else to detail here. In fact, Ferrari put so much into the car that they were known to state that it might as well be a new model instead of an iteration of the 458. The result was an even more dialled in, lighter, sharper, and yes, more fun version of the 458 that we all knew and loved already. We finally had a spiritual successor to the Ferrari F430 Scuderia and Ferrari 360 Challenge Stradale.
Revisions to the standard car's 4.5 litre V8 such as a higher compression ratio and new pistons and manifolds bumped power up from 570 to 605 cv at 9000 rpm while torque stayed the same at 540 Nm. The 458 Italia's engine was a revelation, so naturally, the Speciale's revised V8 was just bonkers; brutal, razor-sharp, and animalistic. The combination of increased power and lower weight by 90 kg, dropped the 62-mph dash from 3.4 to a nice round (and insanely fast) 3.0 seconds.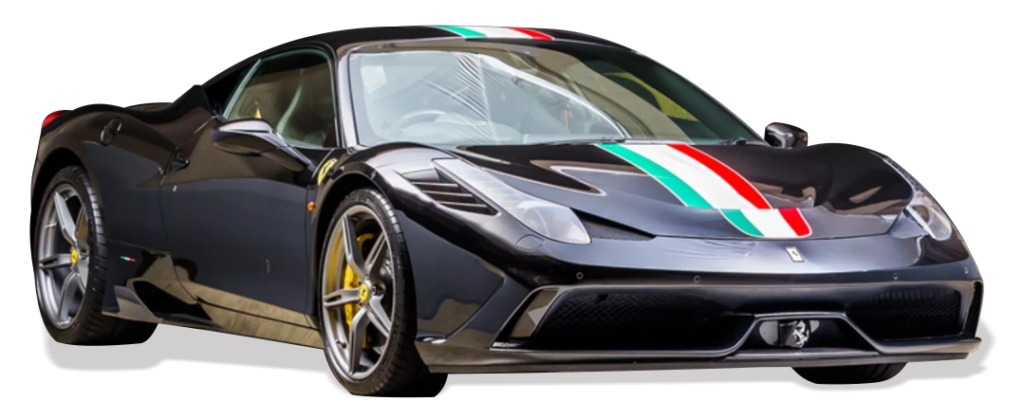 Track performance was improved on from several fronts, including firmer springs, updated carbon-ceramic brakes, and a faster steering ratio. Amazingly, the stiffer ride never became overly harsh, even on poorly maintained roads. The 458 Speciale resultingly laps Fiorano about 1.5 seconds faster than the 458 Italia. Now to the really fun part: SSC (side slip angle control) was introduced on the Speciale. This system manages the slip angle in real time using sophisticated sensors able to adjust the angle using the torque distribution between the wheels. Drivers were enthralled with this new piece of software, which enabled tail-out fun even when not driving the car at 9 or 10/10ths. Of course, the system will reduce power to prevent the car from sliding out, making even average drivers look like professionals. No wonder so many owners and reviewers fell in love with SSC.
Observers can tell the Speciale apart from your run-of-the-mill 458 by its forged wheels, vented bonnet, special side sills, taller rear spoiler and redesigned bumpers with active aero. Almost all of them wear an aggressive racing stripe as well. Pininfarina weighed in on the stylistic updates, ensuring that the Speciale retained the sleek, beautiful lines of the Italia.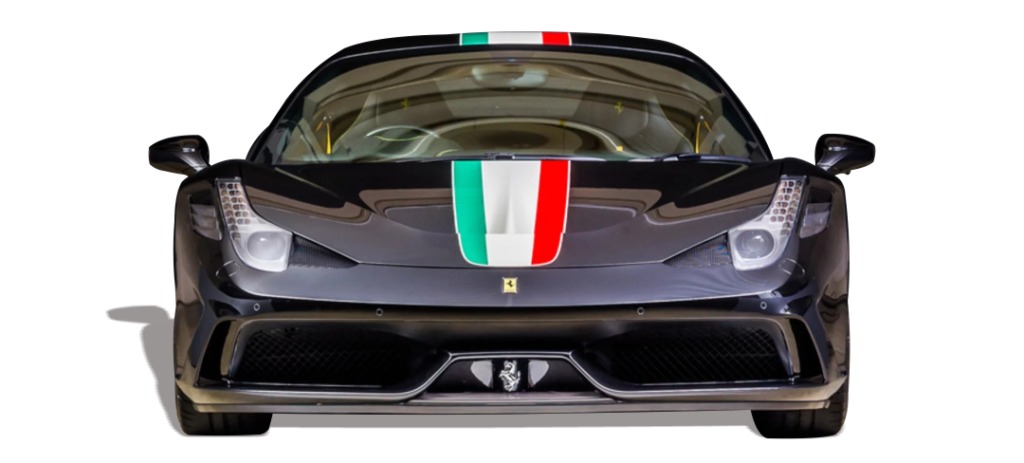 ANDY'S THOUGHTS
I have to admit that I prefer the Ferrari 458 Italia over the look of the newer 488 GTB. Don't get me wrong, the newer car looks great, but there is an element of perfection in the 458. But what I find hard to believe is that the chaps at Ferrari took the Italia and made it look 10 times better. The car looks perfect from every angle, and is probably why it was featured twice in our Drool articles already.
And then there is the name. Speciale. I remember back to the 80s when an uncle of mine turned up at our house with his new car. A Toyota Crown Super Saloon. Super it was not, but my brother and I found it hilarious how Toyota could use the word in the title. Choosing the name Speciale is a huge risk, but the trouble is in this case the Italians got it right! The 458 Speciale is even more special that the 458 Italia, and that's not an easy achievement.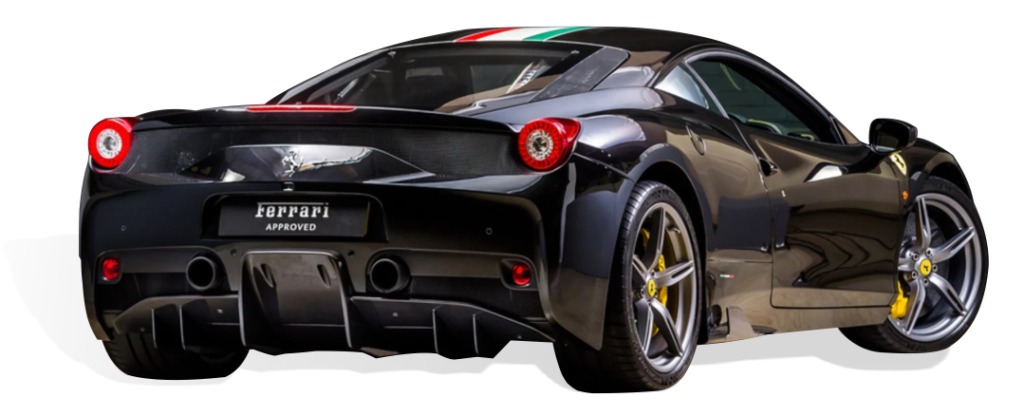 We will soon get the track tuned (aka bonkers) version of the 488, and you can read an article about it here: Hardcore 488. It will be better? Maybe it will, maybe it won't. One thing for sure, is that if it doesn't have a shark fin, the 10 year old in me will definitely want a 458 Speciale.
Ferrari 458 Speciale – Photo Gallery
Photo Credits: RM Sotheby's
Ferrari 458 Speciale – Technical Specifications
| Technical Specification | Detail |
| --- | --- |
| Performance | |
| 0-100 km/h | 3.0 sec |
| 0 -200 km/h | 9.1 sec |
| Max. speed | 201 mph / 325 km/h |
| Engine | |
| Type | V8 |
| Overall displacement | 4497 cm3 |
| Max. power output* | 445 kW (605 cv) at 9000 rpm |
| Max. torque* | 540 Nm at 6000 rpm |
| Dimensions & Weight | |
| Length | 4571 mm |
| Width | 1951 mm |
| Height | 1203 mm |
| Dry weight** | 1290 kg |
| Fuel Consumption | 11.8 l/100 km |
| Co2 Emissions | TBC |
Ferrari 458 Speciale – Registry & Videos
If you enjoyed all this but want more, check out these additional resources.
SupercarTribe Youtube Playlist
If you like this, you'll love these: