Pagani Zonda S – Key Details
The Ultimate Guide to the Pagani Zonda S
Pagani Zonda S – Photo Gallery
Pagani Zonda S – Technical Specifications
Pagani Zonda S – Registry & Videos
Pagani Zonda S – Key Details
| Pagani Zonda S | Detail |
| --- | --- |
| Launched: | 2003 |
| Engine: | V12 |
| Power: | 550 PS (400 kW; 540 hp) |
| Torque: | 750 N⋅m (553 lb⋅ft) at 4050 rpm |
| Top Speed: | 335 km/h (208 mph) |
| 0-62 mph (0-100 kmh): | 3.7 s |
| Replaces: | TBC |
| Did you know: | TBC |
The Ultimate Guide to the Pagani Zonda S
PAGANI ZONDA S – THUS BEGAN THE LONG ZONDA MARCH OF PROGRESS
One year after their initial offering to the public (the C12), the Pagani Zonda S debuted. It was the first, but nowhere near the last, of a series of updated models based on the original Zonda that wouldn't culminate for another 17 years. In fact, there would be dozens of updated versions and one-offs over those years, including cars with names like Zonda Fantasma and 760 Aether Roadster. The history of the Zonda is nearly as long and confusing as War and Peace. If you prefer not to study it too closely, you can simply assume that each subsequent model is even more insane than the one before it. You won't be far off.
MECHANICALLY SPEAKING
Whereas the original Zonda C12 featured a 6.0-litre Mercedes V12, the new S model packed something even more potent – a gigantic 7.0-litre V12 that was sourced from Pagani's friends at Affalterbach as well. Power output was significantly increased, from 454 to 540bhp.
Acceleration times improved as well. The sprint to 100 km/h was dropped by .3 seconds, to 3.7 seconds. Given enough runway space, the Zonda S could reach 208mph. As we dig into the specs on this car, I have to keep reminding myself this car debuted nearly 20 years ago. That's because everything, from the design to the performance, still looks and functions like a modern supercar. Sure, some are faster and quicker, but not by a lot. And few look more outrageous.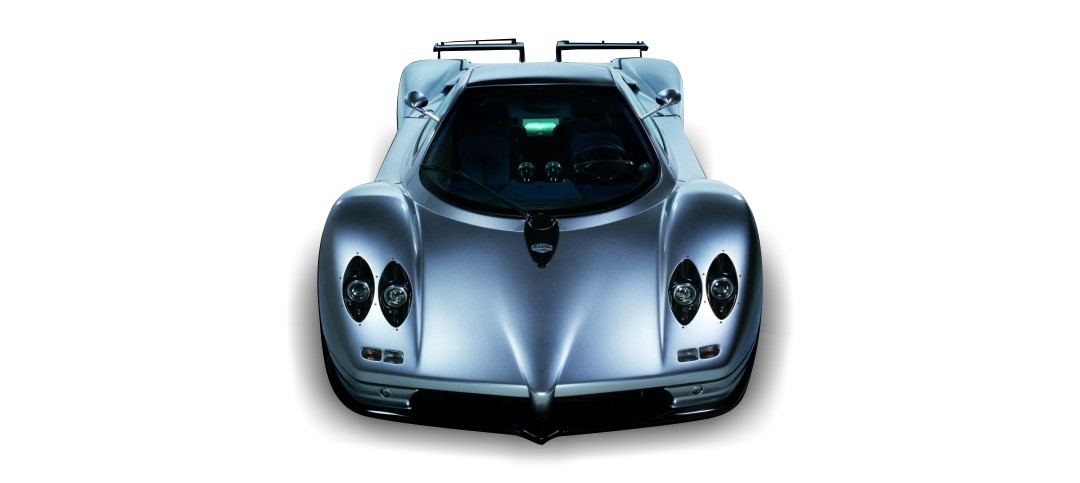 STYLISH AS EVER
 Stylistically, the Zonda S received some minor upgrades as well. Still sporting the rakish front end with the quad headlights, it had been slightly revised to include a beak of sorts running down the bonnet and carried into the grille. Round back, we find two spoilers where previously only one resided. The exhaust and lights were also given updates for the S model. Overall, however, the car retained the same impossibly aggressive design.
CONCLUSION
With a sticker price of $500,000, it should be no surprise that the Pagani Zonda S came in a very limited run – only 15 total models. Even with so many special-editions and commemorative trims in its history, only 140 total Zondas were ever produced. Seeing one in the wild, whether it's a Zonda S or a 760 OLIVER Evolution, is a special occurrence.

Pagani Zonda S – Photo Gallery
Pagani Zonda S – Technical Specifications
| Technical Specification | Detail |
| --- | --- |
| Performance | |
| 0-100 km/h | 3.7 s |
| 0 -200 km/h | TBC |
| Max. speed | 335 km/h (208 mph) |
| Engine | |
| Type | V12 |
| Overall displacement | 7,291 cc (444.9 cu in) |
| Max. power output* | 555 PS (408 kW; 547 hp) at 5900 rpm |
| Max. torque* | 750 N⋅m (553 lb⋅ft) at 4050 rpm |
| Dimensions & Weight | |
| Length | TBC |
| Width | TBC |
| Height | TBC |
| Dry weight** | TBC |
| Fuel Consumption | TBC |
| Co2 Emissions | TBC |
Pagani Zonda S – Registry & Videos
If you enjoyed all this but want more, check out these additional resources.
If you like this, you'll love these: