Compared to its predecessor, the
348
, the
Ferrari F355
was improved in nearly every way possible. Modern styling, a more powerful engine, and an optional F1- sourced gearbox brought Ferrari's mid-engine offering into the modern era. The transcendent driving experience would make mid-engine Ferraris famous for generations to come. While it is famous for its temperamental nature and sky-high repair bills, the F355 still proves irresistible to the multitudes of owners who have fallen in love with its sublime nature as well as its many quirks.
Note: SupercarTribe.com is not affiliated with Ferrari SPA.
At the heart of the F355's character is the lovely V8 engine. Starting with the 3.4-litre powerplant from the F348, Ferrari bored the engine 2mm and added a 5-valves-per-cylinder configuration. A host of smaller modifications were then added, resulting in a 3.5-litre, 380bhp V8 with an 8500-rpm redline. Even though it came with a substantial power increase over the F348's engine, for most Tifosi the most noteworthy aspect of this engine is the electrifying sound it makes, much more evocative of a 1990s V12 F1 car than an ordinary road car.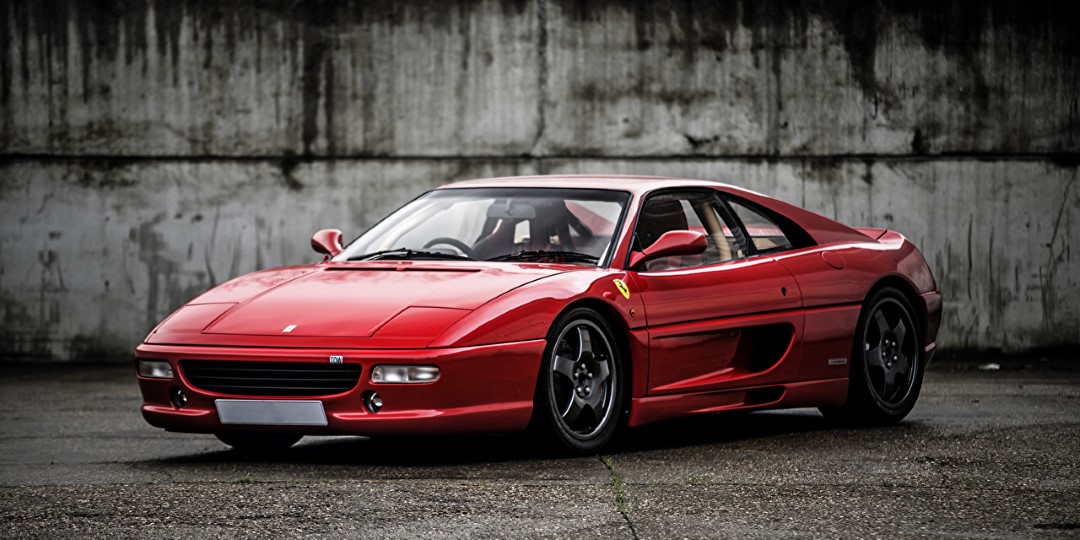 Remarkably, the F355 was the first production road car to use an F1-style electrohydraulic transmission that can be shifted via paddles on the steering wheel that provided quicker shifts than the 6-speed manual option was capable of. Electronically-adjustable dampers filter out road imperfections, as well as quell body roll while still delivering plenty of feel to the driver's hands.
The F355 debuted in 1994 as the F355 Berlinetta, a 2-seat coupe. Introduced in 1995, the F355 Spider promised the same exhilarating performance as the Berlinetta, but with an electronically-powered soft top. This allowed the occupants to bring more of that glorious exhaust note into the cabin. Also new for 1995 was the F355 GTS, virtually identical to the Berlinetta save for the removable hardtop roof. While the GTS sub-model proved fairly popular, it would be the last GTS Targa-style car made by Ferrari.  1995 also saw the introduction of the F355 Challenge, a race-prepped car that included a long list of performance parts. Only 108 were made.
The Ferrari F355 was a special car that, despite its flaws, captivated drivers with its raw, mechanical character in a way that few Ferraris since have been able to. Its wind-tunnel honed body lines still look absolutely fantastic today, and I would imagine that screaming V8 will never go out of style either.
Photo credits: Source link goes here