Named after Enzo's coachbuilder of choice, the Ferrari
612 Scaglietti
was the most powerful and expensive Ferrari sold at the time of its debut. With enough room in the back to accommodate 2 full-size adults, the 4-seat Scaglietti was a tremendously capable car, whether you are taking it for a long road trip across the continent or clipping apexes on a track.
Note: SupercarTribe.com is not affiliated with Ferrari SPA.
The soul of the 612 Scaglietti is the 5.7 litre V12 pumping out 540 CV at 7250 rpm and 588 Nm at 5250 rpm, enough power to send this 2+2 all the way to 199 mph, while 100 km/h arrived in a scant 4 seconds. Buyers were able to select one of two 6-speed transmissions; either a manual or an F1A semi-automatic setup that had been pulled from the 360 Modena and given a host of refinements before use in the 612. Included in those refinements are quicker shifts and a smoother nature when driving in automatic mode, a feature that greatly contributes to this car's easy-to-drive character.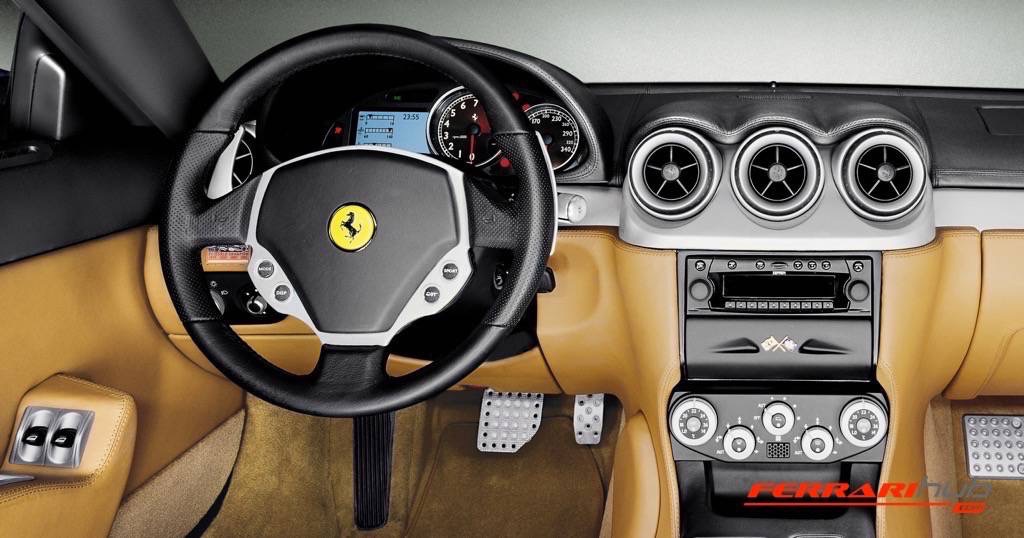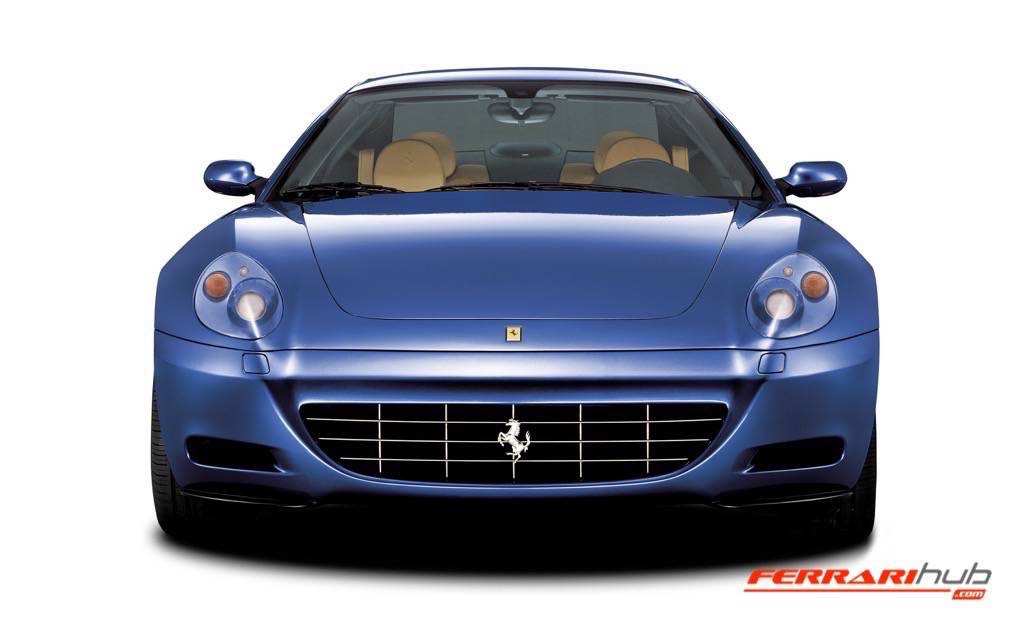 The 612 used an all-aluminium space frame and body, the first Ferrari V12 to sport such an arrangement. Even with all of that lightweight metal, the 612 is a fairly heavy car at 4100 lbs. Ferrari engineers worked hard to mask that weight, however, and they were amazingly successful. One method used was placing the V12 aft of the front axle so that 54 percent of the car's weight sat over the rear wheels; a nearly ideal weight distribution for a vehicle like this. Reviews of the Scaglietti always note the vehicle's extremely comfortable ride quality; a great trait in a 4-seat grand tourer. Put the car in Sport mode and push it hard into the bends, however, and the 612 will remain composed as it gracefully handles the corners with barely a trace of body roll.
Between model years 2004 and 2011, 3,025 total Scagliettis were produced. A handful of 612 Sessanta models were produced in 2007 to commemorate the manufacturer's 60th anniversary. Sessanta versions of the 612 came with various special features, including two-tone paint jobs, an electrochromic glass roof, and 19-inch aluminium wheels. Even if you are talking about the standard 612 Scaglietti, though, this is a special kind of Ferrari that can seemingly do it all.
Andy's Thoughts
I have owned two Ferrari 456's and personally think it is one for the most beautiful cars ever penned. So with the launch of the 612 I expected greatness, and initially was disappointed when the car was launched. But as the years rolled by I realised that it was me that was wrong and the 612 Scaglietti is truly a great, timeless car. It certainly looks big on the road, but then it can genuinely fit 4 adults, has a decent boot, but best of all one of the greater V12's up front. This is a Ferrari that if you chose to, could be used daily. Alternatively if you drove it just on the weekends, you would be aching on Sunday for Friday to roll around again.
When Jeremy Clarkson test drove it for Top Gear he initially dismissed it. By the end of the Race from Guildford to Verbier, he was in love. You can watch that episode below. I have countless times. Enjoy!

https://youtu.be/4siDYVSHn7s