Ferrari LaFerrari – Key Details
The Ultimate Guide to the Ferrari LaFerrari
Ferrari LaFerrari – Photo Gallery
Ferrari LaFerrari – Technical Specifications
Ferrari LaFerrari – Registry & Videos
Ferrari LaFerrari – Key Details
| Ferrari LaFerrari | Detail |
| --- | --- |
| Launched: | 2013 |
| Engine: | V12 – Mid Engine + HY-KERS System |
| Power: | V12 Maximum Power: 800 CV @9000 rpm |
| Maximum Power: | 963 CV @9250 rpm |
| Torque: | V12 Maximum Torque: 700 Nm @6750 rpm |
| | Maximum Torque: >900 Nm @9250 rpm |
| Top Speed: | Over 217 mph |
| 0-62 mph (0-100 kmh): | Less than 3 secs |
| Replaces: | Ferrari Enzo |
| Number of cars made: | 499 |
| Fiorano Lap time: | 1 min 19.7 secs |
| Did you know: | Such is the rate of progress since the launch of the Ferrari Enzo in 2002, that the LaFerrari has 223kW of extra power which makes it nearly 5 seconds faster around Fiorano. |
The Ultimate Guide to the Ferrari LaFerrari
5 THINGS WE LOVE ABOUT THE FERRARI LAFERRARI
The Ferrari LaFerrai is chock full of hyperbole, from its astronomical price to the staggering performance achievements. So, it's not hard to find standout features that shock and amaze. That said, we have filtered the long list of amazing features down to our 5 favourite, for your consideration. Some well-known and some a little more obscure, but they all combine to make this hypercar something really special.
1. It's a hybrid. I know what you're thinking: Is that really such a great thing? Well, consider how the hybrid system allows owners to enjoy the absolute peak of road car performance while consuming less petrol. Or how the electric motor gives the car extra torque when pulling out of corners. And a lighter environmental impact is something we can all appreciate; the listed 330 g/km of CO2emissions might not sound all that impressive until you realize we are talking about a car that can accelerate from 0 – 60 in under5 seconds. So this hybrid system offers myriad benefits without any noticeable penalty to performance or character.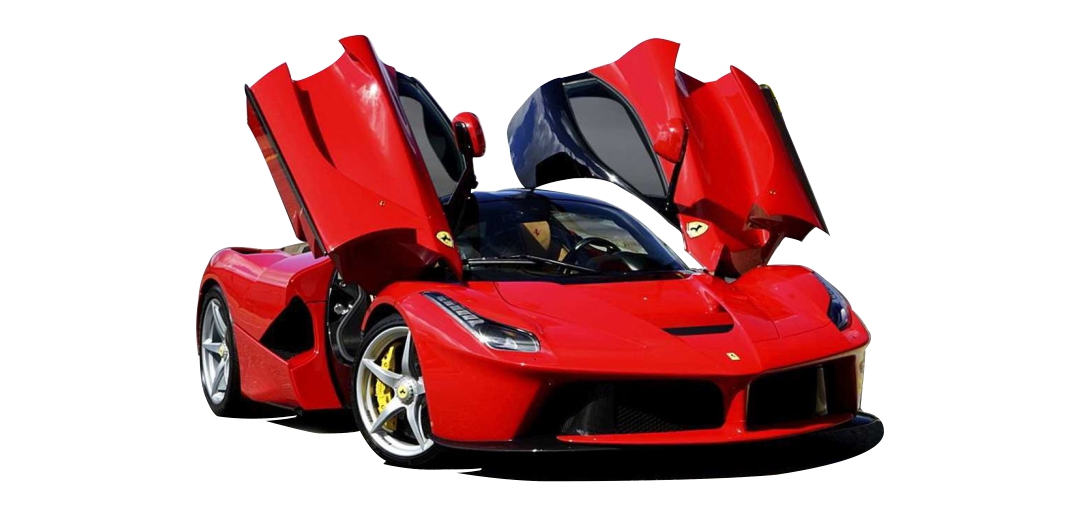 3. Track attacker. That insane power combined with the car's outrageous handling capability enables the LaFerrari to score the fastest road car lap time at Fiorano at 1:19.70, or over 5 seconds quicker than the Enzo.
4. It's primal. It's clear that Ferrari was locked in on performance when designing the LaFerrari, with very little time spent worrying about creature comforts. The exhaust will leave your ears ringing, the seats don't adjust, you have to maintain high speeds to make use of the downforce and not crash, and the car's accelerative forces will slam your head into the seat. All of these impractical and treacherous aspects of the car are what makes the driver feel so alive while behind the wheel.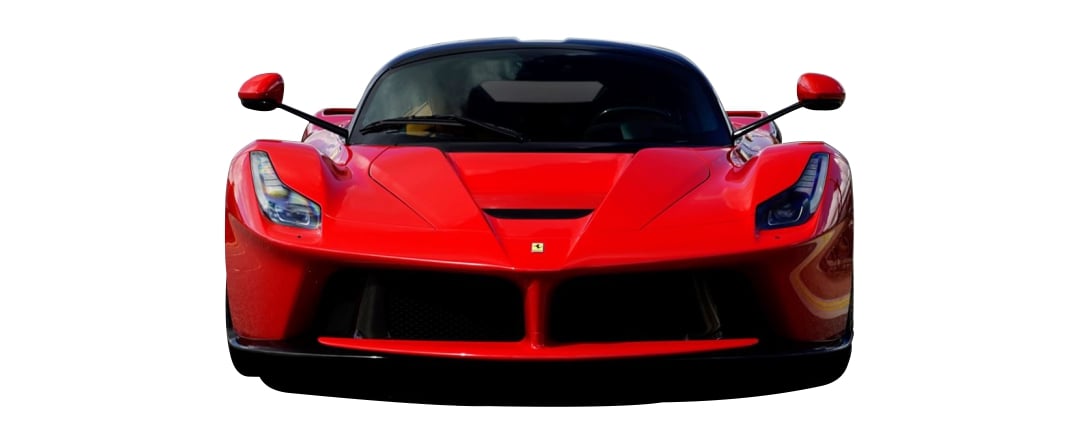 5. And Finally, the name. "The Ferrari." Sure, some jokes have been lobbed at the car because of its name, but it really does sum it up nicely, doesn't it? The LaFerrari really is the quintessential Ferrari: sophisticated, brutally fast, and sporting enough cutting-edge technology to make NASA jealous. It really makes you wonder how on Earth the company will ever be able to come up with a superior car.
Ferrari LaFerrari – Photo Gallery
Photo Credits: RM Sotheby's
Ferrari LaFerrari – Technical Specifications
| Technical Specification | Detail |
| --- | --- |
| Performance | |
| 0-100 km/h | <3 sec |
| 0 -200 km/h | <7 sec |
| Max. speed | 217 mph / 350 km/h |
| Engine | |
| Type | V12 |
| Overall displacement | 6262 cc |
| Max. power output* | 800 CV @9000 rpm |
| Max. torque* | 700 Nm @6750 rpm |
| Dimensions & Weight | |
| Length | 4702 mm |
| Width | 1992 mm |
| Height | 1116 mm |
| Dry weight** | TBC |
| Fuel Consumption | TBC |
| Co2 Emissions | TBC |
Ferrari LaFerrari – Registry & Videos
If you enjoyed all this but want more, check out these additional resources.
SupercarTribe Youtube Playlist
If you like this, you'll love these: