Koenigsegg Agera RS – Key Details
The Ultimate Guide to the Koenigsegg Agera RS
Koenigsegg Agera RS – Photo Gallery
Koenigsegg Agera RS – Technical Specifications
Koenigsegg Agera RS – Registry & Videos
Koenigsegg Agera RS – Key Details
| Koenigsegg Agera RS | Detail |
| --- | --- |
| Launched: | 2015 |
| Engine: | V8 |
| Power: | 1,176 PS (1,160 bhp; 865 kW) at 7,800 |
| Torque: | 1,280 N⋅m (940 lbf⋅ft) at 4,100 |
| Top Speed: | 447.2 km/h (277.9 mph) |
| 0-62 mph (0-100 kmh): | 2.9 s |
| Replaces: | TBC |
| Did you know: | TBC |
The Ultimate Guide to the Koenigsegg Agera RS
KOENIGSEGG AGERA RS – SIMPLY THE FASTEST CAR … IN THE WORLD
When talking about the Koenigsegg RS, normal car figures have to be thrown out. You can't really compare this car to your run-of-the-mill BMW M car. This is a car for another realm entirely; think of it as a modern version of the Mclaren F1. Crossed with an F35 fighter jet. And that's hardly an exaggeration. The numbers generated by this so-called "Megacar" will blow you away.
Built from 2015 to 2018, the Agera RS incorporates many of the technologies developed on the One:1 project. In addition to added power compared to the "normal" Agera, the RS's enhancement focuses on lightweight tech and advanced aerodynamics. In fact, thanks to its active rear spoiler, the RS produces a staggering 450 kg of downforce at 250 km/h. As a nice touch you wouldn't necessarily expect on a "megacar," there is a detachable hardtop that can be stowed inside the car, a great feature in case of sudden weather changes.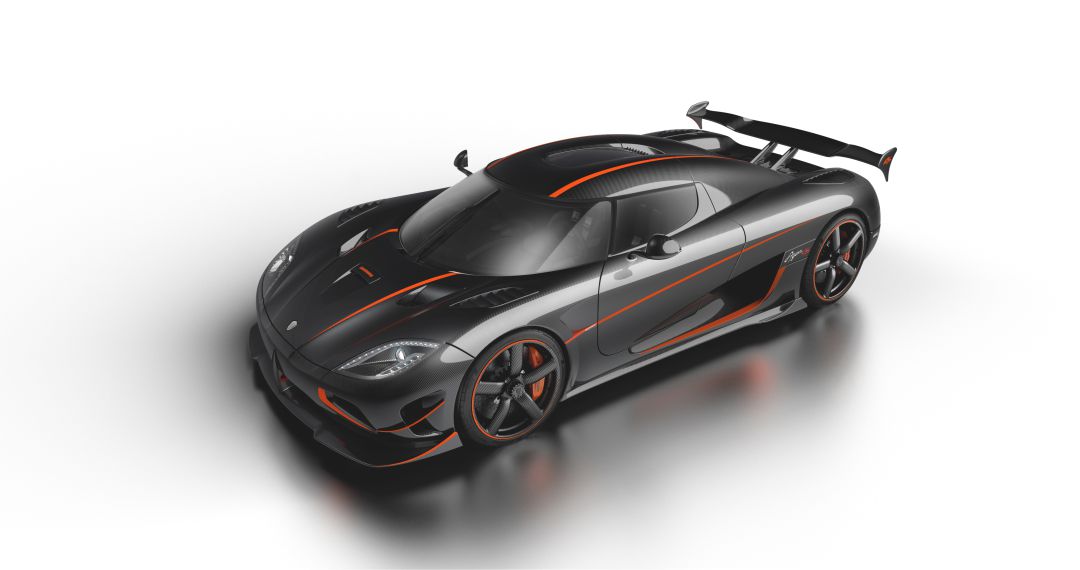 Like all Ageras before it, the RS makes use of a Koenigsegg-built 5.0-litre V8. Thanks to the help of twin-turbos, this relatively small engine develops anywhere from 1,160 to a whopping 1,340 bhp when fitted with the optional 1-megawatt package (hence: "mega" car). Extremely extensive use of carbon fibre (including all or part of the chassis, body, suspension, intake manifold, and wheels) means the Agera RS weighs only 1395 kg. All of that power and lightness pays off for the RS; in November of 2017, the Agera RS surpassed the Bugatti Veyron as the world's fastest production car, topping out at nearly 278 mph. Don't think of the Agera RS as a baby Veyron, though. Whereas the Bugatti was basically a big, powerful grand tourer, the Agera RS is a much more pared down track tool that happens to be road legal. And while the Agera hasn't been put to the ultimate test on the Nurburgring Nordschleife, we can imagine that the resulting lap time would be among the fastest ever.
With production coming to an end in April of 2018, a total of 25 models were built, 11 with the 1-megawatt option. I am sure no one will be surprised to hear that the fastest car is also one of the most expensive at over £1.5 million. Then again, when you consider all of the in-house technology put into the RS, it can almost start to seem like a bargain. Almost.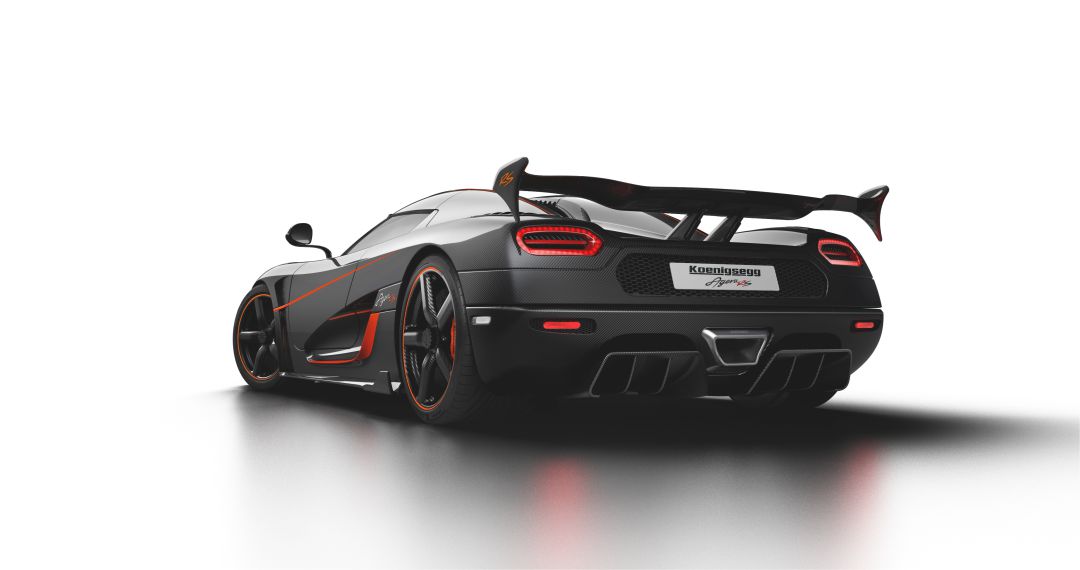 Koenigsegg Agera RS – Photo Gallery
Photo Credits: Koenigsegg
Koenigsegg Agera RS – Technical Specifications
| Technical Specification | Detail |
| --- | --- |
| Performance | |
| 0-100 km/h | 2.9 s |
| 0 -200 km/h | TBC |
| Max. speed | 447.2 km/h (277.9 mph) |
| Engine | |
| Type | V8 |
| Overall displacement | TBC |
| Max. power output* | 1,176 PS (1,160 bhp; 865 kW) [email protected] 7,800rpm |
| Max. torque* | 1,280 N⋅m (940 lbf⋅ft) @ 4,100rpm |
| Dimensions & Weight | |
| Length | 4293 mm |
| Width | 2050 mm |
| Height | 1120 mm |
| Dry weight** | 1295 kg |
| Fuel Consumption | TBC |
| Co2 Emissions | TBC |
Koenigsegg Agera RS – Registry & Videos
If you enjoyed all this but want more, check out these additional resources.
SupercarTribe Youtube Playlist
If you like this, you'll love these: