The motorsport heritage that Bentley can boast of in this, its centenary year, is woven around a rich history of innovation and success. The famous No. 1 Bentley Blower, a fearsome machine from 1929, is an iconic car in anyone's book, and it is fitting that Bentley has chosen to honour this important motor car with a special edition.
The Bentley Continental GT Convertible No 1 Edition by Mulliner has, like two other special editions released this year to celebrate the centenary – you can find articles on each at Supercartribe – been given the Mulliner treatment, and as such is a very special, and very beautiful, example based upon the fabulous Continental GT Convertible, described as 'the definitive open-top Grand Tourer', which we cannot argue with.
Bespoke Build
The No 1 Edition comes with detail touches that are a homage to the original, including within the Bentley Rotating Display a small replica wheel spinner – the design based upon those of the original car – which has been individually cast from a piston on the original No. 1, during the restoration of that priceless vehicle.
The full Bentley Black Line Specification and Carbon Body Kit are applied to the limited run of 100 examples, while further detail touches such as 18 carat gold fitments and a special 'No 1' faced Jaeger clock are enhancements that the discerning driver will surely appreciate.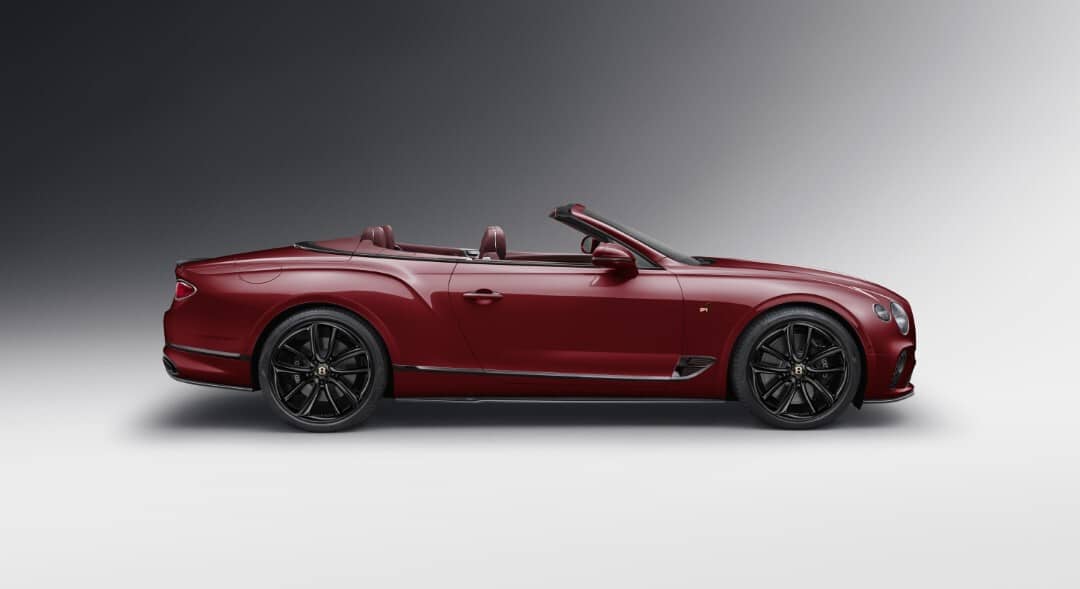 Fine Performance
The wonderful and highly-regarded 6.0-litre twin-turbocharged W12 engine is here in enhanced form, providing simply exhilarating performance to emulate the thrill of the original No.1 Blower Bentley. An eight-speed, dual-clutch transmission is added to the package for extra refinement. 
The original No. 1, driven by Bentley legend Tim Birkin, set the track record on the Outer Circuit at Brooklands, Surrey, in 1932. Birkin took the car around the famous, steeply-banked track at an average speed of 137mph, a record that would stand for two years.
That Bentley should choose to honour such a spectacular achievement in its 100th year with the beautiful and evocative Bentley Continental GT Convertible No.1 Edition by Mulliner is an entirely fitting tribute. 
Images Copyright of: Bentley.