The beautiful beaches of St Tropez have been synonymous with 'going topless' since a young Brigitte Bardot was pictured thus in the 1960's. It's fitting, then, that this wonderfully evocative town on French Riviera is the location for the launch of the new Bentley Continental GT Mulliner Convertible.
Yes, the name is a mouthful, but the car itself is exactly what we've come to expect from Bentley Motors of late: a beautifully crafted luxury GT with stunning performance and glamorous looks, plus a roof that folds away to allow the occupants to soak up the Riviera sun.
The car sits at the head of the Continental GT range and has been crafted by Bentley Mulliner, the oldest automotive coachbuilder in the world which operates as Bentley's bespoke division. It is cars like this that continue to present the British car as the most coveted in the world, and Bentley is the very pinnacle.
Specified Finish
As is customary with Mulliner-built Bentley's, the customer has a vast array of choices when it comes to specifying his or her interior finish. For example, a range of no fewer than 88 piano veneers can be chosen for the interior trim, and paintwork can be specified to match the interior. Each veneer is hand sanded, polished, and then varnished to a level that is simply spectacular.
The detail is astonishing: cut crystal bespoke headlights, a new grill design – 'Double Diamond' they call it, and bold and beautiful it is – and 400,000 stitches completing the interior trim are just a few of the amazing lengths Bentley has gone to in order to make the Mulliner Convertible a very special motor car.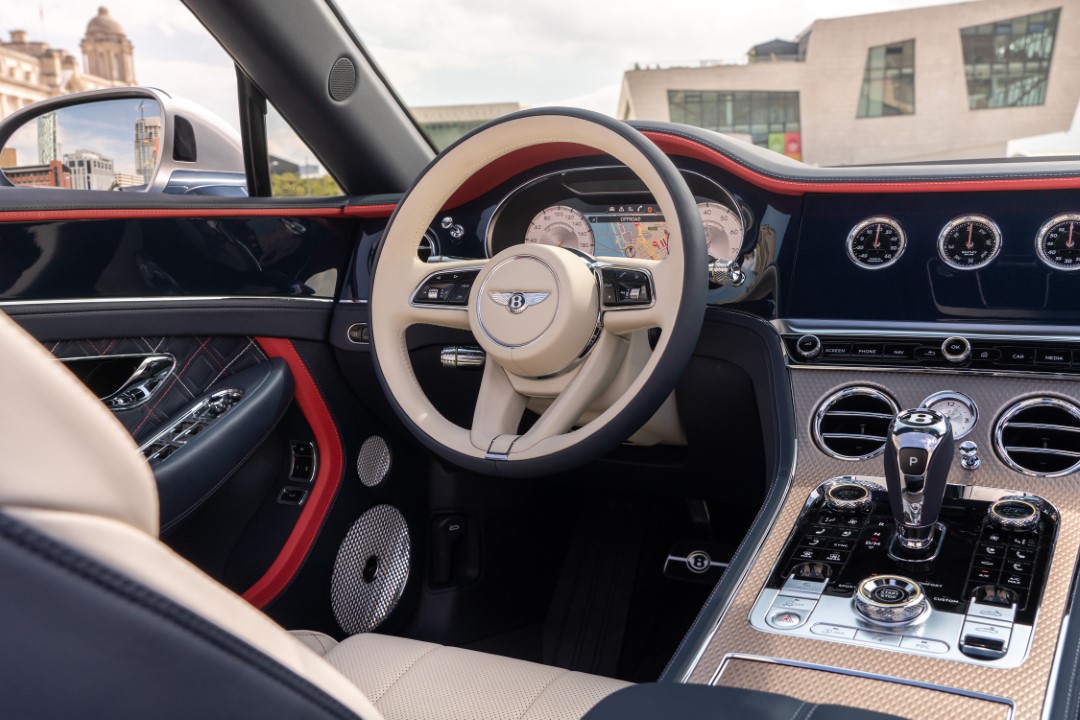 Choice of Powertrains
We could go on with the detail options, but we need to talk about the engines. The Continental GT Mulliner Convertible can be had with either of Bentley's magnificent engines – the new 4.0 litre twin turbo V8, or the quite wonderful 6.0 litre W12, the latter taking the car to 60mph in 3.7seconds, and to a top speed of in excess of 200mph.
Bentley has done it again, following on from the stunning Bacalar with this more restrained yet still spectacular version of the Continental GT, and we can only marvel at the ability of the craftsmen and women at Bentley Motors to continue making cars that remain among the very best in the world.
Images Copyright of: Bentley.