When Greek racing driver Andre Embiricos commissioned Bentley to build a sleek and streamlined, lightweight racing Bentley – based on the standard 4 ¼ Litre chassis – the result was a car that was much admired within the company. Inspired by the idea of a road-going version, Bentley began creating the Corniche, using the best coachbuilders of the time, and the result was a quite sensational, technically advanced car that looked like nothing that had gone before.
With streamlined lines, a pillarless body and futuristic styling that would heavily influence Bentley's to come, the car was sadly destroyed in a bombing raid when waiting at the docks in Dieppe. However, there were many parts for planned future Corniche's – which were never built – kept by Bentley until they were sold in 1970's. 
One enthusiast – a former director of Bentley named Ken Lea – gathered together a selection of fellow volunteers, with the intention of building a 1939 Corniche from scratch, using some of the original parts. The project began in 2001, and ran out of money in 2008, at which point Bentley Motors – always aware of the importance of their heritage – stepped in, bringing the project in house.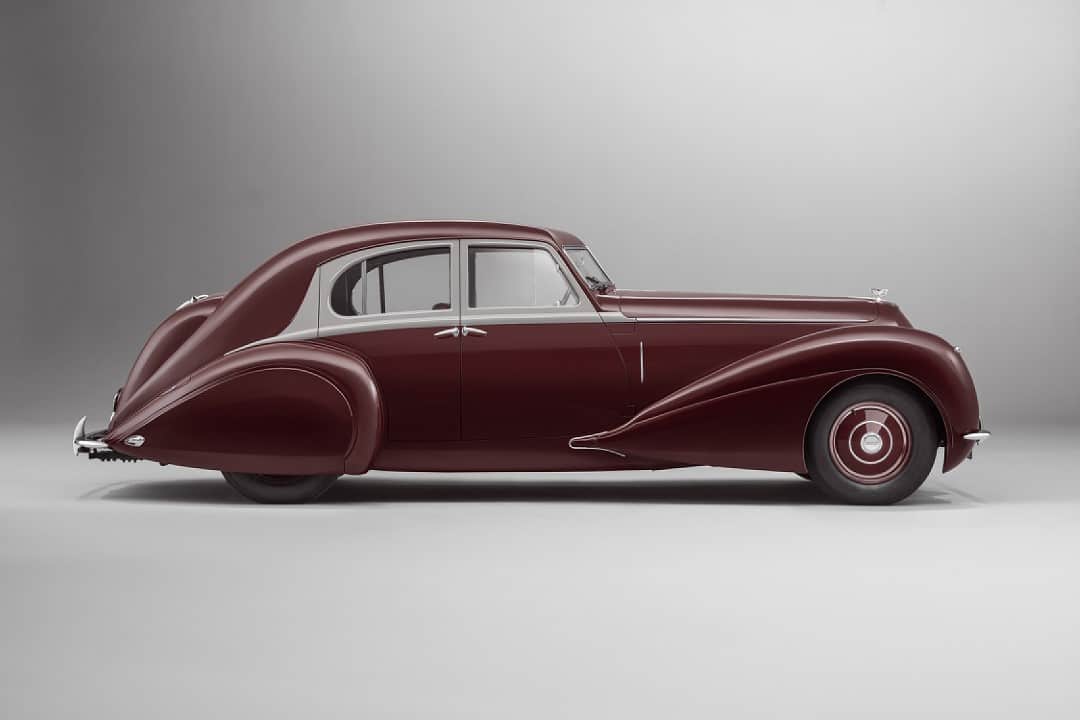 Mulliner Recreation
Eventually, Bentley coachbuilder Mulliner – which still continues the tradition of creating bespoke examples of the range when commissioned – took the project in hand, with Lea and a number of other former and current Bentley employees dedicating their personal time and effort to rebuilding what is a very important design in Bentley history.
A wooden frame, made from ash as the original would have been, and aluminium, hand-crafted body were painstakingly built, with apprentices at Mulliner also lending a hand in what would be a helpful learning curve. The result is a car that is as sensational now as it would have been back in 1939. 
It's worth remembering that at that point in time, Bentley Motors was a mere 20 years old, yet already displaying an ability to innovate in a fashion that would help its designs remain many years ahead of rivals for decades to come.
The Bentley Corniche, which was created using the original drawings, will take a bow in public for the first time at Salon Prive in September, to be held in the grandiose grounds of Blenheim Palace. It will then join the remainder of the Bentley Heritage Fleet, as the company continues to celebrate its centenary year in style.
Images Copyright of: Bentley