There are some cars that are simply out of reach for all but a few very lucky people. The McLaren Senna LM, a supremely rare beast of which around 20 are thought to exist, is certainly one. This street-legal version of the Senna GTR – which is track only – is a stunning machine, with more than 800bhp on tap and aerodynamics that are among the most sophisticated of all road cars. The Papaya Orange model that has been photographed after a crash in Monaco, however, is in a sorry state.
It's also proof that even professional racing drivers can be caught out by hypercars, as this one belongs to former F1 driver Adrian Sutil, from Germany, and it appears to have met a solid pole of some sort head on. Many sources are reporting that Sutil was at the wheel although this has not been formally confirmed. If we owned a million-dollar car we certainly wouldn't let anyone else drive it!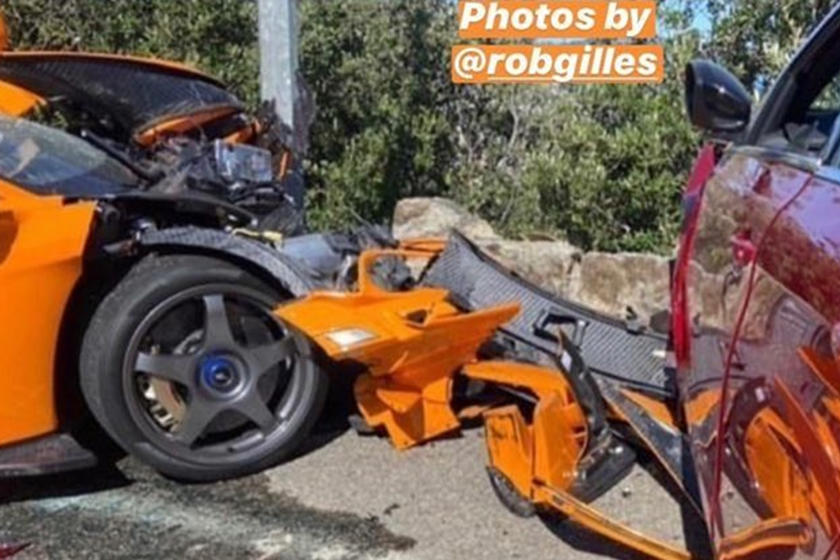 No Injuries
Sutil, who spent his F1 career in cars towards the rear end of the grid, is said to have suffered no injuries (except, we suspect, a bruised ego) but the front of the McLaren is clearly severely damaged. The rest of the car appears to be in decent shape in the photos that have gone viral on social media, and we reckon it could be rebuilt.
Not much information has been released about the incident, and we will bring you more news if we get it. This is not the first time a high-profile name has crashed a McLaren hypercar. Rowan Atkinson, the comedian and actor and himself an amateur racing driver, crashed his McLaren F1 not once but twice, the second time causing extensive damage. That car was rebuilt completely at a cost not far short of £1million ($1.3million) and subsequently sold for an astonishing £12.2million in 2015.
We hope Mr Sutil's McLaren Senna LM can be brought back to life in a similar fashion.