We all dream of being the one who finds a long-forgotten hoard of classic cars in a barn of garage, and that's what happened when a lady – going by the name of 'eriegen' on a popular social media site – set about clearing out her grandma's garage. In pictures she posted online, she shows a white Lamborghini Countach and a Ferrari 308, neither in top condition, which have aroused the interest of collectors.
So how did they get there? Well, the story is not so strange. It would appear that Grandpa once ran a classic car rental company and bought the Lamborghini – along with others – in 1989, and when the business was shut down, kept the cars in the garage. The insurance costs killed the business, but his love of the cars was still there.
Dust and Rust
The cars appear to be in need of a lot of care and attention, are extremely dusty – having been sat in the garage for 15 years – and there is notable rust, so will certainly need restoration before they can be put back on the road. The Countach has been identified by onlookers as a 500S, a rare model with not many more than 300 built, and could be worth in the region of $500,000 – although this is dependent upon condition.
The lady was at pains to point out that these cars do not belong to her – many comments have been posted in response to the pictures she posted online – and that their whereabouts has been known about for some years. That doesn't make this a very exciting find, and one that will have people talking for a long time to come.
We would like to know what else is in that garage, as the woman says that in addition to the Countach the Ferrari 308, Grandad kept 'a few others' when he closed the business – wonder what they may be?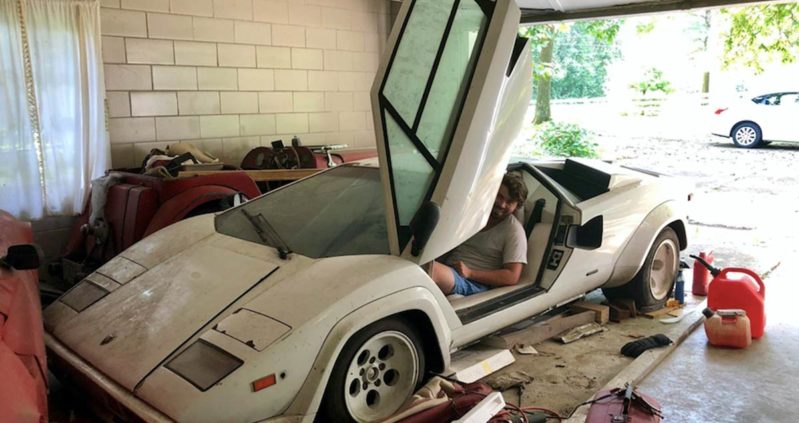 Images Copyright of: Techly.