As the worldwide coronavirus pandemic casts its shadow over all walks of life, many classic car auctions and shows have been cancelled. However, RM Sotheby's upcoming Palm Beach Auction, to be held on 27th March, is going ahead as an online-only affair, and among the many exquisite lots on offer is one very special Ferrari. 
It's a Ferrari LaFerrari Aperta, one of just 210 in this specification, finished in glorious Giallo Triplo Strato – that's three coats of bright yellow to you and me – and with a mere 175miles on the clock. Famously a hybrid design – the 6.2litre V12 is joined by a 120kW electric motor giving a combined power output of 950bhp – the LaFerrari Aperta is a collector's car par excellence, one that will certainly draw the bidders to the table.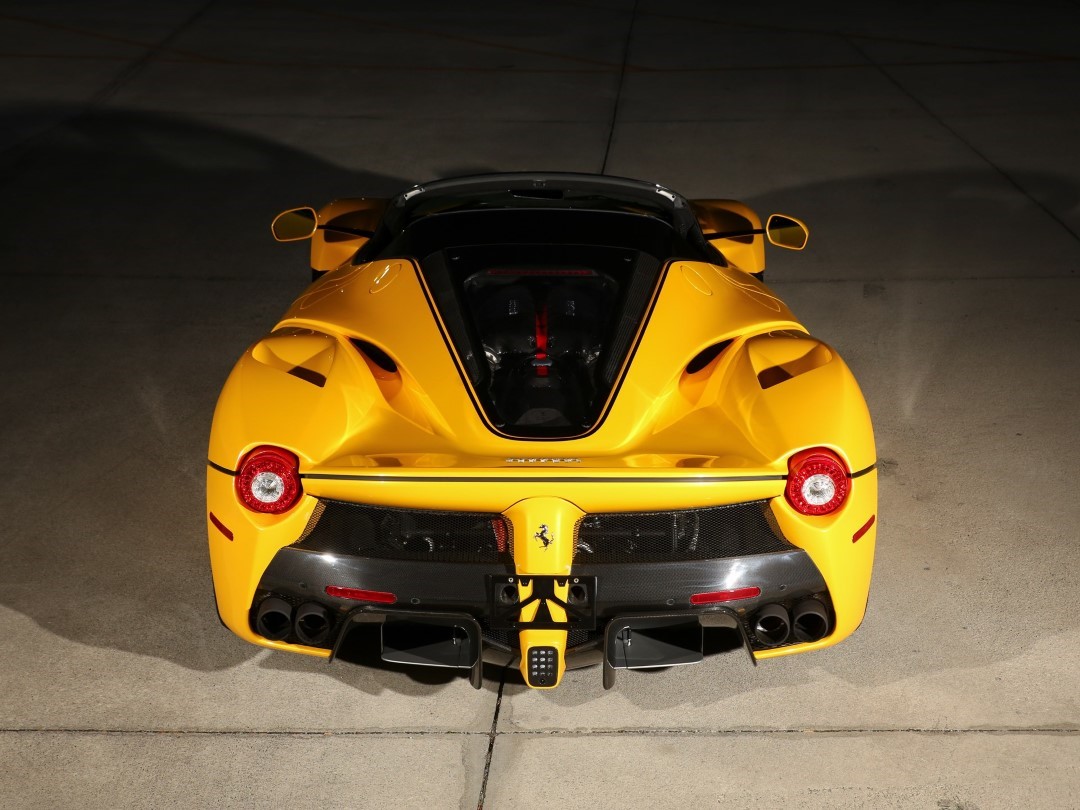 The original US owner – a noted collector – specified the special triple-layer paint for its pearlescent finish. As an option, it cost $28,000. Other options included carbon fibre trim and a racing stripe, sports exhaust pipes and yellow brake callipers, plus the Ferrari horse stitched into the headrests. Sensibly, he also specified the front suspension lift to give the nose more ground clearance when needed.
The Aperta was exclusively offered to owners of one of the original LaFerrari's. Unsurprisingly, all 210 were pre-sold before manufacturing began. This, then, is a very rare example to obtain one of the most exclusive and collectable of modern Ferrari's – and perhaps one of the most exclusive of all cars from the 21st century.
As we said, bidding is online only – it's Lot 355 should you be interested – and the guide price? A mere $4,500,000 to $5,500,000. Get yourself registered if you have the cash to spare!
Images Copyright of: RM Sotheby's.