Bentley's centenary year has been an exciting one for the marque, with many special edition models launched to celebrate the fact. Here we introduce the Bentley Flying Spur First Edition, a car that is as special as any, and one that has been launched at the Elton John AIDS Foundation Gala, an event supported by the legendary singer, and one dedicated to raising funds to fight the disease.
What's more, the beautiful Bentley Flying Spur First Edition on show at the Foundation Gala will also be auctioned, with the proceeds going to the Foundation. If you want your own and can't be at the event to bid, however, there will be a 12-month limited production run of the Flying Spur First Edition, but be aware that means very few of this model will ever be made.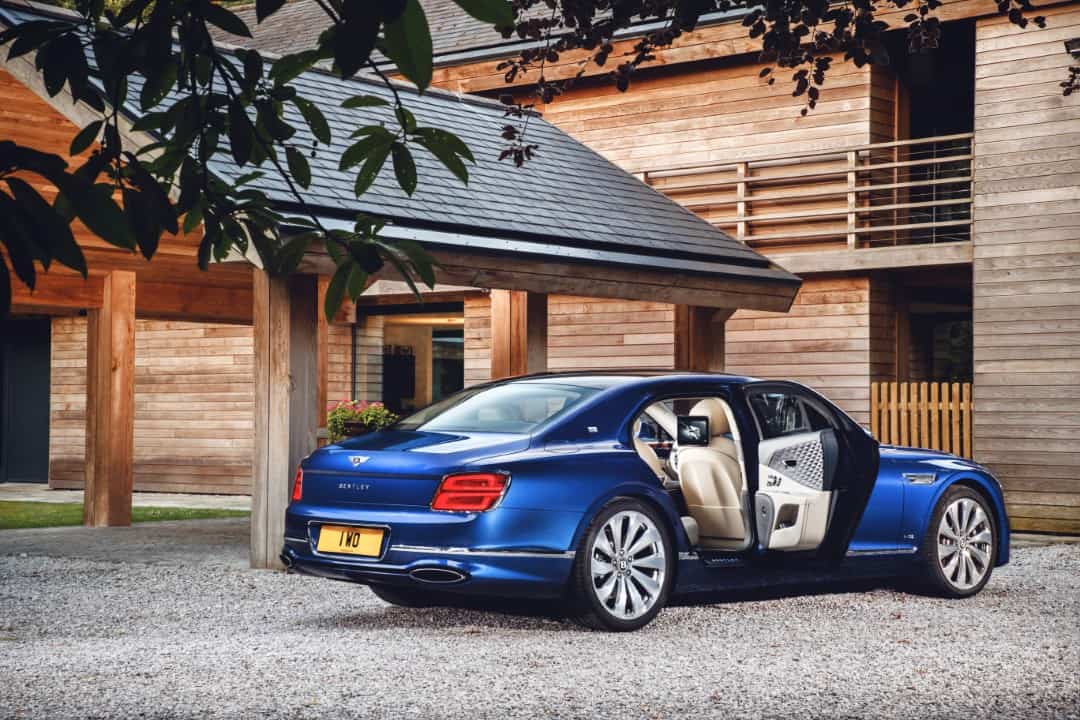 Rare and Exclusive
The First Edition Flying Spur features special detail finish such as Union Jack emblems, plus the iconic Flying B emblem which, on this model, emerges from its hiding place and lights up when the owner approaches the car. This is, notably, the very first time the mascot has appeared on a Bentley model since 1959!
With the wonderful W12 engine – acknowledged as one of the finest in the world – and a tried and tested, highly innovative 8-speed gearbox, the Flying Spur will reach 60mph in a mere 3.7 seconds, a stunning performance figure for what is not a small car!
Yet, it's inside the car that things really become special, and the winner of the auction will be invited to work with Bentley to create a unique and personalised example of the Flying Spur First Edition, using the vast array of exterior and interior options available for what is already a very special car.
With unmatched levels of luxury and performance combined, the Bentley Flying Spur First Edition will surely become one of the most sought-after collector's cars in the world, with the unique AIDS Foundation example remaining absolutely unique among its type.
Images Copyright of: Bentley.