In the eyes of many people – and this writer is among them – the McLaren F1 remains, quite simply, the greatest car of all time. Gordon Murray and Peter Stevens vision was an instant classic, designed to be the ultimate road car, and in every single way it raised the bar for supercars to come. 
The McLaren F1 was never intended to be a racing car; it was designed specifically for road use. However, the racing blood that runs through the lifeblood of McLaren simply wouldn't stop pumping, and the F1 GTR was born. Famously, they finished in the first four places at the 24 Hours of Le Mans in 1995,  further cementing the car's iconic status.
To honour this amazing achievement, McLaren built just 5 special specification cars aimed at track use (plus the prototype, which is at the factory still) labelled the McLaren F1 LM, and these are naturally highly sought-after examples. Indeed, an F1 LM sold in 2017 for around $15.6million (£12.5million), so naturally there is a lot of interest in the F1 LM that is listed for sale in Sotheby's auction at Monterey in August. But, this is no ordinary F1 LM!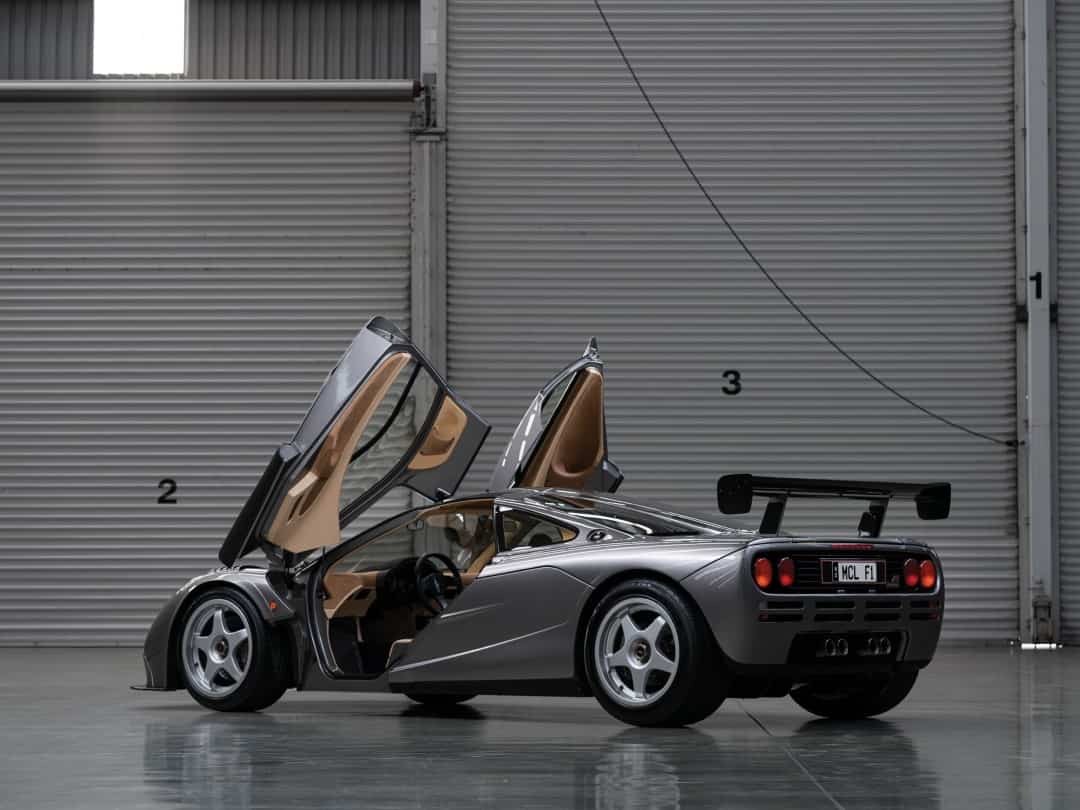 Converted to Spec
Chassis 18. The Sotheby's car, is one of only two that were converted to LM specification after the run of 5 had been completed. Purchased new as a standard F1 – if there can be such a thing – and finished in blue, the car was sent back to the factory in 2000 by its second owner, with a commission to upgrade it to F1 LM spec. The conversion was rather more complex than that!
The exterior colour was changed to the current metallic silver, and the entire interior was retrimmed luxuriously in beige – this being a far cry from the original LM cars, which were sparse in racer-style inside. The suspension, aerodynamics, transmission and exhaust were all upgraded to LM spec, and detail changes went as far as even the wheels, headlamps and air conditioning. With race specification this is a McLaren F1 LM that will be equally at home on track as it will on the road.
Are you interested? You'll have to be quick as I have already started counting my pennies. I'll be a long time counting, as it is fully expected that this unique McLaren F1 LM will reach the $15million mark at auction, and perhaps go as far as breaking the existing record by surpassing $20million.