Where I'm from, "CCR" most commonly refers to the American band Creedence Clearwater Revival. In the supercar world, however, those initials signify a much different thing: Koenigsegg's uber-exclusive second-ever production car. Debuting in 2004, only 14 examples of this extremely powerful vehicle would be manufactured. I heard it through the grapevine that this model set the world record for fastest production car in 2005, clocking in at 388 km/h on the Nardo test track.

Essentially an upgraded version of the previous CC8S, the CCR featured enough new features to warrant the new model designation. As in its predecessor, the Koenigsegg CCR made use of a highly-modified Ford modular engine. Displacing 4.7 litres and making use of two superchargers, this beast produced an astounding 806 bhp and 680 lb-ft of torque. Those power figures are still enough to put any car towards the top of the hypercar heap today, so imagine just how insane it was 14 years ago! Back in the early 2000s, this car was so technologically advanced, it could practically walk on water.

This masterpiece of Swedish engineering is available up around the bend at Amian Exclusive Cars in Cologne, Germany. Here is what they say about it:
Our company is selling a amazing supercar from Sweden called Koenigsegg. This company has fucused to built a car with more than 700 hp and is following only one direction….To built the fastest street legal car worldwide.
Before we will hand out this beautiful vehicle a check up report and a new service is done at the Koenigsegg dealer.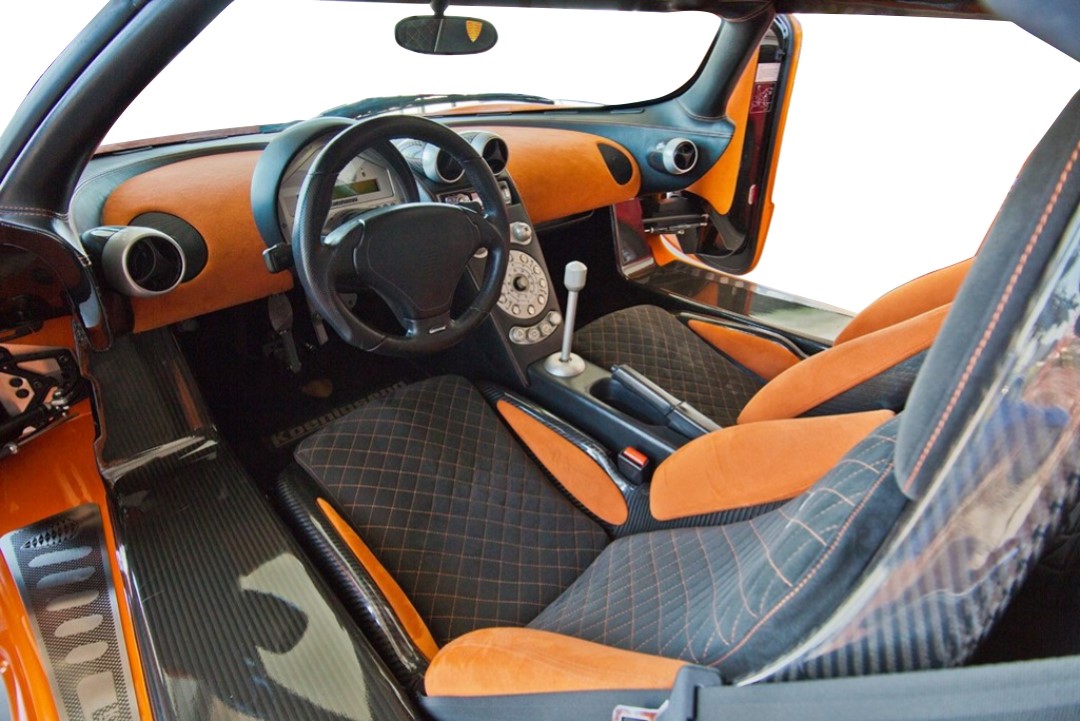 With only 3,200 miles on the clock, this 2005 model has clearly been used very sparingly. That's good news, considering the unlisted price most likely resides somewhere in the upper stratosphere. It will take a very fortunate son to be able to afford this one, folks. One of my favourite features is the dihedral doors that open unlike anything else on the road. As if the bright orange paintwork wasn't enough to grab bystanders' attention, these amazing doors should do the trick. Being such an exceedingly rare car, you had better jump on it if it strikes your fancy. Hey, tonight could be the perfect time to go check it out!
The Koenigsegg CCR Gallery
Images Copyright of: Amian Exclusive Cars.