A pair of menacing bull horns sit behind a set of bashful eyes, complete with eyelashes. That's the impression cast by this 1967 Lamborghini Miura as it sits with both doors open. And, I mean, who doesn't want a car with bull horns? But that's not the only reason we are salivating over today's drool car. This happens to be a particularly interesting example of one of the most beautiful and famous supercars of all time. That means it is both highly desirable and highly expensive. Let's dive in.

So, why does everyone love the Miura so much? It turns out there are a lot of reasons For one thing, it is widely known as the world's first supercar. Oh, and it was the fastest car in the world when it debuted in 1966, thanks to its 345bhp V12. And you simply cannot discount the spectacular styling of the car. Yes, it is a very attractive car to this day, but back when it was new, it blew the world away with its novel mid-engine layout and sexy Bertone body work. And while those doors do not open in the now-expected Lamborghini scissor doors, they are nevertheless an attractive addition to the car.
This 1967 Lamborghini Miura SV conversion is available at Almass Automobiles in London. Here is what they have to say about it:
This is a one out of one Lamborghini Miura SV , it was made for the first time in history this car is just amazing as it had a full conversion done to it by Lamborghini it self and the main engineer at the time Valentino Balboni can confirm this today.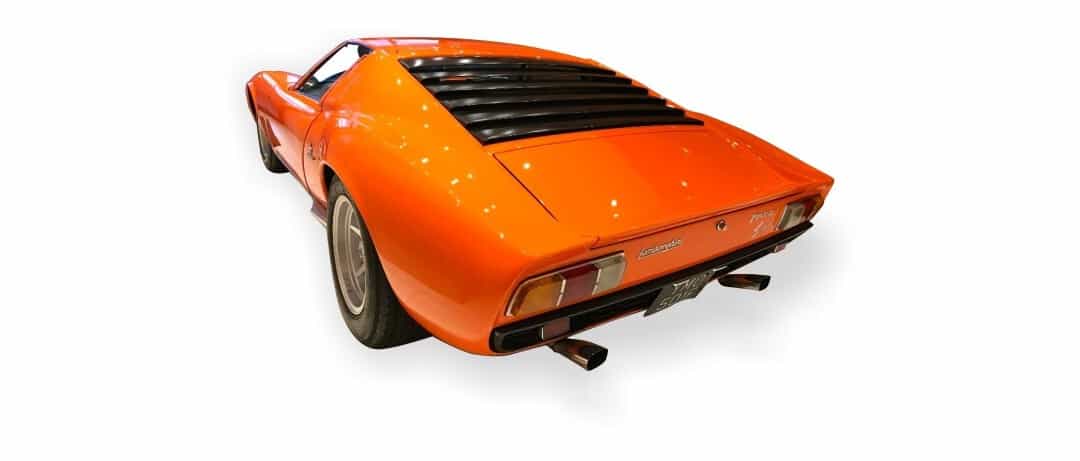 Did you catch that? While the ultimate version of the Miura, the P400SV, wasn't introduced until 1971, this 1967 model received a factory upgrade to SV trim. Not only does that include a 35-bhp boost in power, but the engine and transmission were given a more reliable design as well. Note that it retained the eyelashes that were dropped for the P400SV model, for better or worse. Regardless, this truly is a special find. And all of it can be yours for just £1,150,000.
Lamborghini Miura SV Galleries
This car is available at: AlmaSS Automobles.