There was a time when everyone expected Ferrari's to be Red, or Rosso Corsa to be precise. So much so, that they actually nicknamed it "Resale Red", and Rosso Cars were attracting a premium over any other colour. Just look through the classic models, and you will find so many cars that are being resprayed from Red back into their original colour.
Note: SupercarTribe.com is not affiliated with Ferrari SPA.
One can be forgiven for thinking that nearly all Ferraris made today must be in red, but having visited the factory and looked down the production line I can confirm that most cars are non-red. Ferrari themselves said a few years ago that only 45% of their cars were optioned in Rosso. Today that figure is no doubt lower still, and residuals are no longer negatively impacted.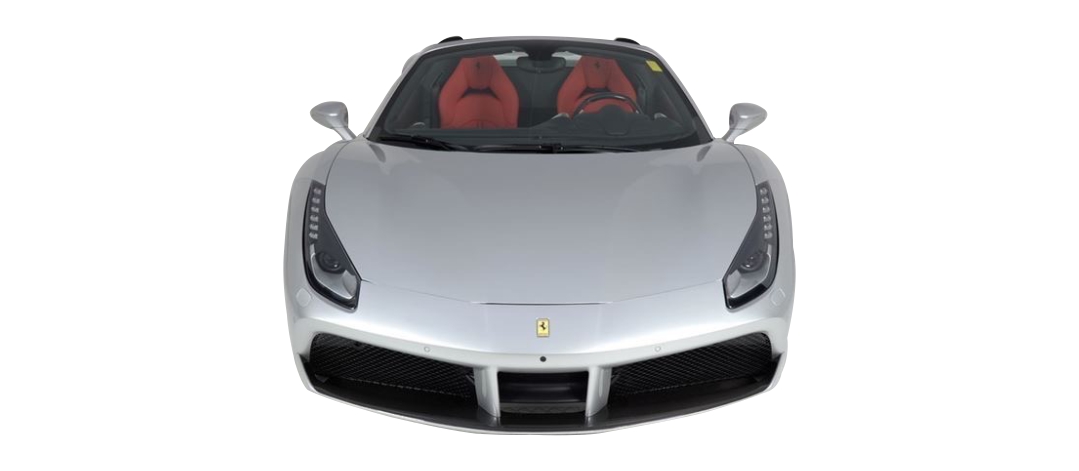 So, for today's
Drool
we have selected the most in demand Ferrari at the moment, the beautiful
Ferrari 488 Spider
finished in a stunning shade Argento Nurburgring. This lighter shade of grey definitely shows the contours of the car, accentuating every line penned in Maranello. Also unlike some other colours (like Red or Yellow), this shade of colour looks great all year round, roof up or roof down.
But it's not just the colour though, the car itself is Drool-worthy! It's currently one of four 488 Spiders that are for sale with our friends at Ferrari of Houston, each in a different range of colours. In our opinion, this one looks the best.

Here is what they had to say about it:
This Argento Silver 2017 Ferrari 488 Spider option specifications was a dealership-wide favorite when delivered new by us at Ferrari of Houston in August 2016, and we are excited to once again offer this Spider as FERRARI APPROVED PRE-OWNED.
This Spider is an exceptional example of a distinctive color combination paired with Carbon Fibre accents and the perfect balance of convenience options.
APPLE CARPLAY
AFS SYSTEM
RED BRAKE CALIPERS
CARBON FIBRE REAR AIR-DUCTS
CARBON FIBRE SIDE AIR SPLITTER
OUTER CARBON FIBRE B-POST TRIM
CARBON FIBRE CENTRAL BRIDGE
DAYTONA STYLE SEATS
SUSPENSION LIFTER
HORSE STITCHED ON HEADREST (NERO)
CARBON FIBRE FRONT SPOILER
US FUNCTIONAL EQUIPMENT
CARB.FIB.STEERING WHEEL + LEDS
SCUDERIA FERRARI SHIELDS
FRONT AND REAR PARKING CAMERAS
FRONT AND REAR PARKING SENSORS
SPORT SILL COVER
ALLUMINUM REV. COUNTER
20″ FORGED DIAMOND RIMS
FULL ELECTRIC SEATS
PREMIUM HIFI SYSTEM
SPECIAL FEATURES
COLOURED SPECIAL STITCHING
DAYTONA LEATHER STRIPES (NERO)
COLOURED STEERING WHEEL
VEHICLE PERSONALIZATION PLATE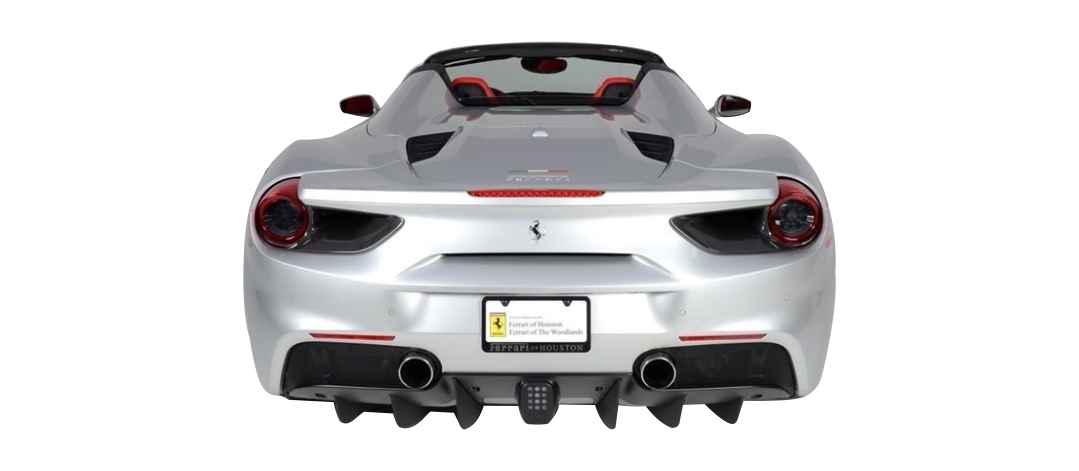 We can completely understand why this car was a dealer favourite, and compared to the four cars in their inventory, this is the one that stood out for us. But let's not ignoring the elephant in the room, when we said it doesn't need to be red. Who said anything about the interior…
Images Copyright of Ferrari of Houston