Back in 2016 Ferrari launched the follow up to the Ferrari FF and rebranded it as the GTC4 Lusso. The car was hugely capable, offering a V12 Engine, 4-wheel drive, and 4 seats for four real sized adults. There was enough grit, power, and space to get a group to the top of the ski slope, boldly going where no Ferrari had dared to tread before.
Note: SupercarTribe.com is not affiliated with Ferrari SPA.
But it was more remarkable was that it was able to do all this, driving and performing like a Ferrari, while in a cocoon of Luxury. Enter the Lusso, or Luxury as it means in English. Sitting in a Lusso you realise that this is more than simply a weekend car, and is truly something you can use every single day. However, what many people do not realise is that this was not Ferrari's first Lusso, as the original car was actually launched 54 years earlier. 54!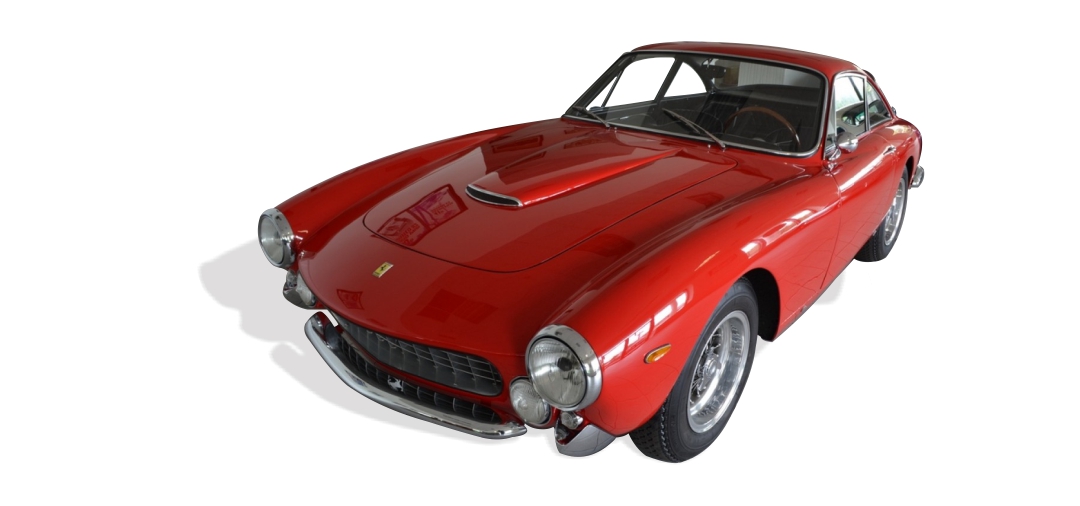 The full name for the original car is the 1962 Ferrari 250 GT Berlinetta Lusso, and with a name like that how can you not fall in love? Around the same time Ferrari were making some truly amazing track cars, including the infamous 250 GTO, but customers wanted something that not only drove well, but was more suited for road use and possibly daily driving. Larger than a 250 GT Berlinetta, the car still retained a two-seater configuration, but added more cabin space overall. The four-seater category was covered by the 250 GTE.
The '62 Lusso was made for just a handful of years until 1964, and is considered to be one of the most elegant Ferrari's ever made. In keeping with tradition, the design was done by Pininfarina, with the Coachwork by Scaglietti and between the dream trio, Ferrari made 351 cars over this short time. Power of course came courtesy of the "Colombo" engine, this time with 2,953cc.
Sadly, this was the last of the 250 models made by Ferrari, and was a truly magical time at Maranello. Cars which followed had larger engines, and as a result were prefixed with 275, but the 250 models will always have a special place in automotive history.

The original price of this car was a mere $13,375, and by 2010 they were changing hands for $4-500k. Today these are much sought after, and so the price is far beyond that now with an example selling earlier this year for 1.5m Euros. With so few Lusso's made, these cars rarely come up for sale. One of our readers set us the challenge to find one, so how could we say no! We managed to find what is possibly the only one for sale at the moment!
This car is currently available at Aventura Motors in New York, and is a 1963 version. Here is what they have to say about it:
This is a 1963 Ferrari GTL Lusso. One of 350 cars built (this car is # 120), this is an excellent example of a truly sought after and rare car. This older restoration is extraordinarily well preserved, paint and chrome still show very well, interior shows some Patina but is also excellent.  Car comes with a Massini report . Recent service by a Marque expert.
Color: Red
Interior color: Black
VIN: 5089
Transmission: Manual
Body style: Coupe
Year: 1963
Engine: 12 Cylinder
Km : 3735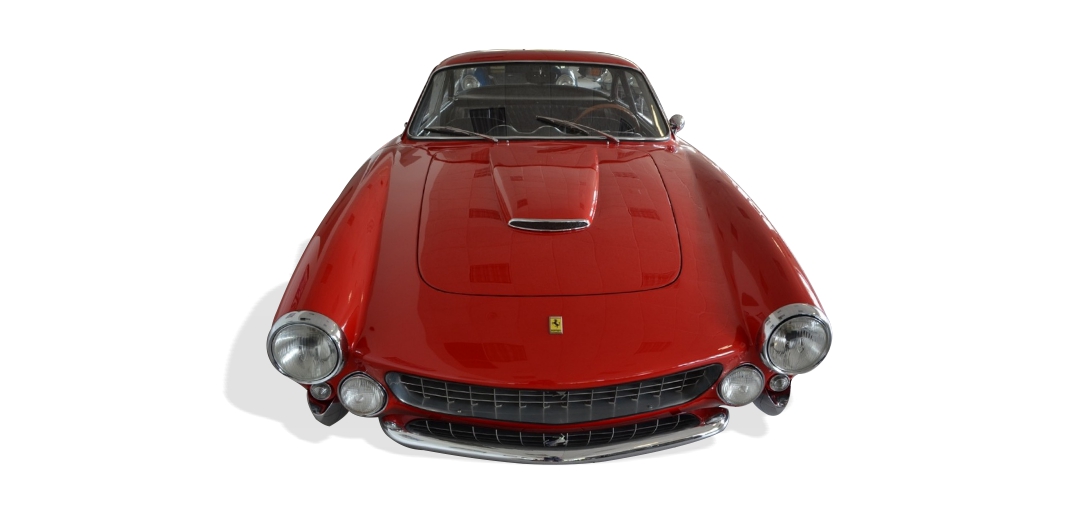 The car shows only 3735 km, which if genuine is remarkable. I can fully understand why these cars have appreciated in value so much, but it's always a shame when people who have owned them have never enjoyed them to the fullest. But what I love most about Lusso is that it was Pininfarina's interpretation of beauty and luxury, and they hit the nail, square on.
The video below is a great episode by Petrolicious, and is the story of a Lusso and it's owner, James Chen. If you haven't seen it, it's a must watch. Enjoy the video and the Picture Gallery below.
Images Copyright of Aventura Motors