Ferrari confirmed at the Geneva Motor Show that a V6 hybrid model is under development, and in fact due to be launched much sooner than had been expected in the coming summer. Test hacks have been spotted before, but the best set of pictures of what is believed to be the test mule have been released.
Seen testing in Sweden, it is difficult to come to any conclusion as to the layout, as the technical stuff is naturally hidden beneath a disguised body. There is also speculation as to whether the new V6 will see the revival of the Dino name, as rumours have been circulating to this effect for some time.
Not Full Electric
The expectation is that, as with the LaFerrari, the new car's petrol-electric layout will not offer a full electric mode. Thus, the electric motor will therefore be used to add extra grunt to the powerplant. This leads to the question: will this be an 'entry level' model, dropping in beneath the Portofino, or will it be a supremely powerful car, matching perhaps the new F8 Tribuno in the power stakes?
Both would, in some terms, make sense, and we are unwilling to speculate on the subject until we know more. What we do know is that there is not much time to wait and, as was also hinted at in Geneva, there is another Ferrari surprise to come before the close of 2019.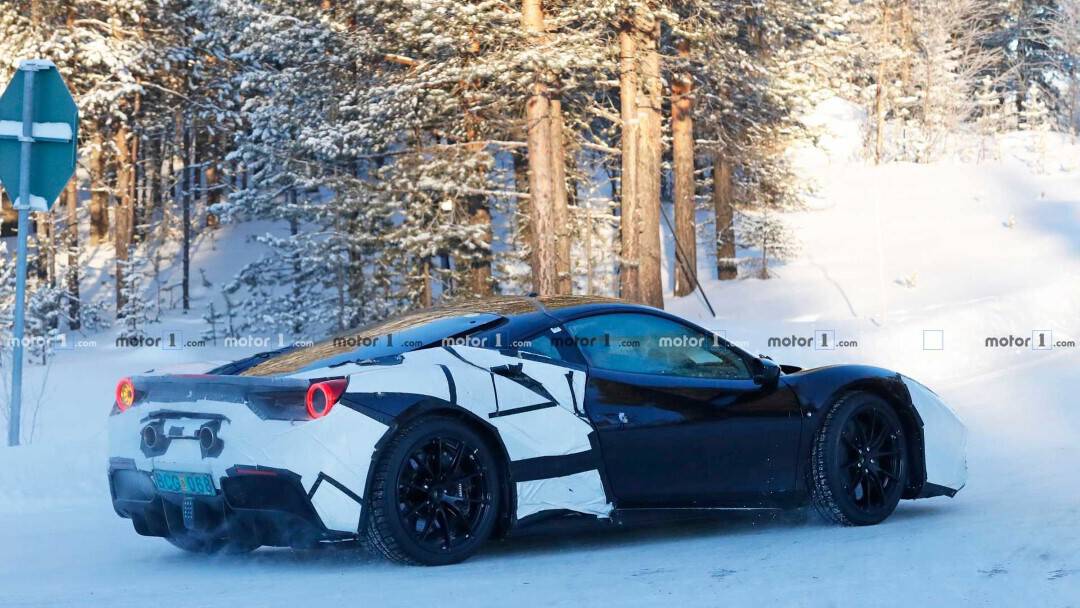 Return of the Dino?
What is often forgotten – or perhaps unknown by younger readers – is that Dino was in fact a separate brand when the first such model – the quite glorious Dino 206GT – was introduced in 1968. The model was designed as a cheaper alternative to the Ferrari models on offer, and Enzo Ferrari opted for the new brand – names after his late son – in order to refrain from diluting the Ferrari brand with cheaper cars.
The Dino 246GT – effectively a bigger-engined and restyled version of the original – followed in 1969, and is recognised as one of the most beautiful cars ever produced. The final Dino model was the Dino 308GT4, introduced in 1973.
This car is notable for being the first production Ferrari V8, and its angular shape differed from the rest of the range in being designed by Bertone. It is a shape that has aged very well, and notably the car became officially the Ferrari Dino 308GT4 in 1976, when it was given the famous Prancing Horse badges.
Whether the new V6 hybrid will revive the Dino name is as yet unknown. All we can do is wait.
Images Copyright of: motor1.