It's the ultimate dream of every classic car enthusiast: uncovering a forgotten gem in an unassuming garage, which turns out to be a car of great rarity and importance. In this case, the garage was in in the Greater Manchester town of Stockport, and the car itself a Bentley 4 ½ Litre Vanden Plas Tourer.
What makes this Bentley even more interesting is its history. When Rolls-Royce took over Bentley, in 1931, they inherited a cache of new parts ready to be made into cars. It was not until 1936, when the company was looking at ways to boost sales and revitalise the brand, that this car – and it's five sister cars – was built. Only two of the six had this bodywork, and this is the only one to retain the original open-top style.
Stored for 30 Years
The Bentley was purchased by a former WWII RAF Pilot, Charles Blackham, in 1952, and he became the cars second owner. Notably, Mr Blackham took part in a raid on Adolf Hitler's retreat during the war, giving the car even more historical interest. He had the car modified variously with performance additions – a popular choice for such cars – as the detailed history provided by the sellers, H&H Auctions, and also revised the folding hood to a design he preferred, among other such modifications along the way.
Mr Blackham stored the car in his Stockport garage some time in the 1980's, and it was rediscovered after his death – at the fine age of 96 – in January of this year. It is known he had paid £260 for the Bentley in 1952.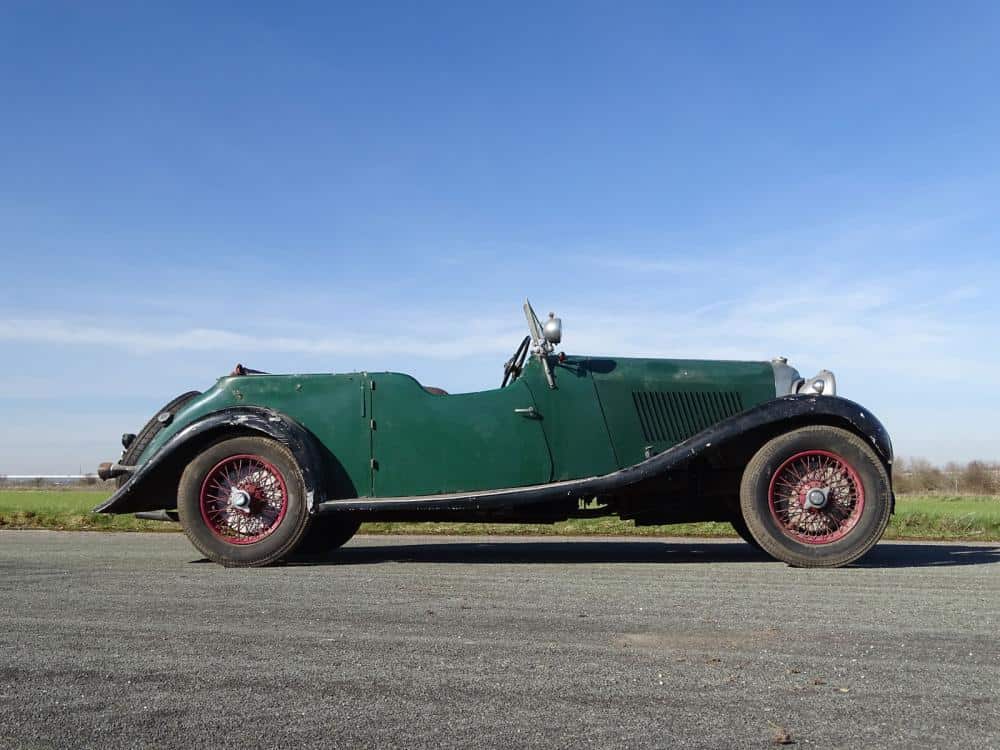 Covered in Rust
Faithfully described by H&H as 'covered in rust' and having torn leather seats, the Bentley was put to auction with an estimate of between £150,000 and £200,000 – a very fair price for a car of this type, and in this condition. However, bidders at the auction – held at the Imperial War Museum, Duxford – quickly pushed bidding far beyond the estimate, with the hammer falling at an astonishing £444,375.
The importance of the car is not to be overlooked, and it has to be said that we thought the days of barn finds of this magnitude were now only legend. It's worth keeping an eye open, as you never know what may be sitting in someone's garage, unseen for decades, and just waiting to be brought back to life.
Images Copyright of: H and H.