Auction prices have been creeping upwards for a number of years now so when rare examples come to market We all get excited. On 9th September 2017 RM Auctions bought 9 cars came to market, and so naturally we were all keen to see how they would fair.
Note: SupercarTribe.com is not affiliated with Ferrari SPA.
This line up makes a great selection of cars for any collector or enthusiast out there, and its hard to believe that the Enzo is now 13 years old!
The cars included in the auction were:
2004 FERRARI ENZO #136085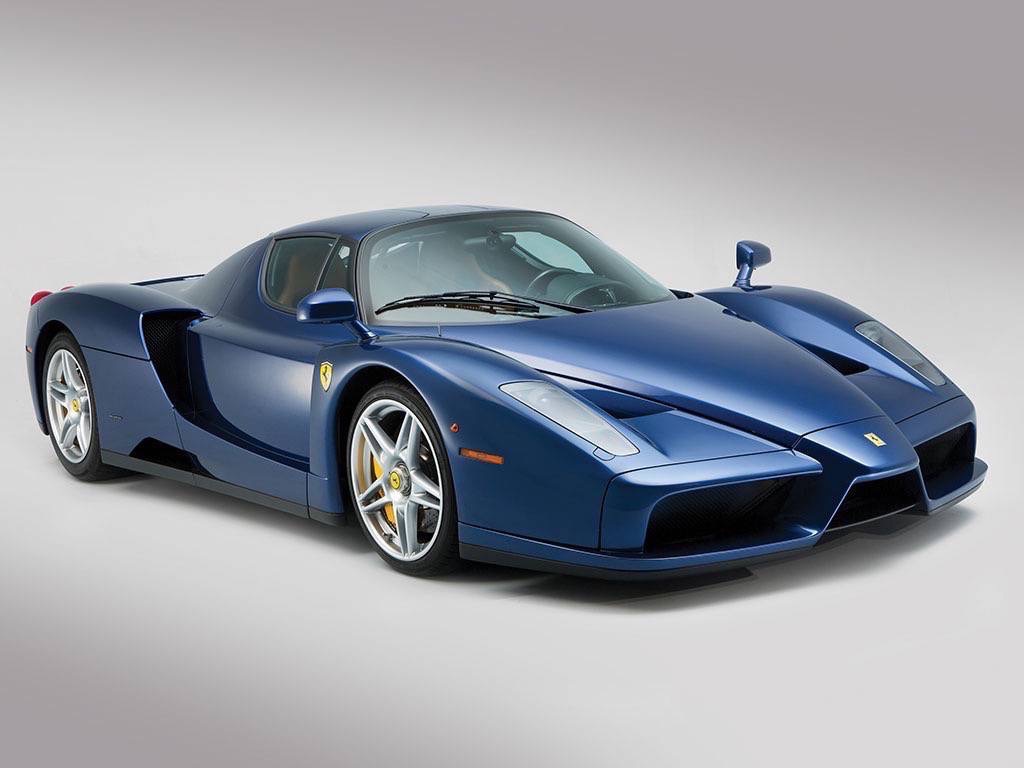 Originally delivered in Matt Titanio Extra Campionario (only Enzo ever made in this colour)
Interior – Pelle Cuoio (4609)
Manufatuctured  in November of 2004 and sold through official dealer Forza S.p.A.
First owner was Prince Akim (Middle Eastern Royalty) and first registered in London, England, for UK plates"LF 54 ASO"
Classiche Certified with Certificate of Authenticity (#844 F) issued on 6 March 2008
Previously sold at RM Auctions' Leggenda e Passione sale at the Ferrari factory to an Asian buyer and supercar enthusiast, who owned it for the next six years. At this time it was refinished in the current Blu Tour de France
At time of sale in 2017 the Enzo had covered 8,884 km and was accompanied by a full Ferrari Service History, Original Manuals, Wallet, Tools and its Classiche binder.
Sold on 6th Sept 2017 for £1,805,000 + fees
2003 FERRARI 575 MARANELLO #133227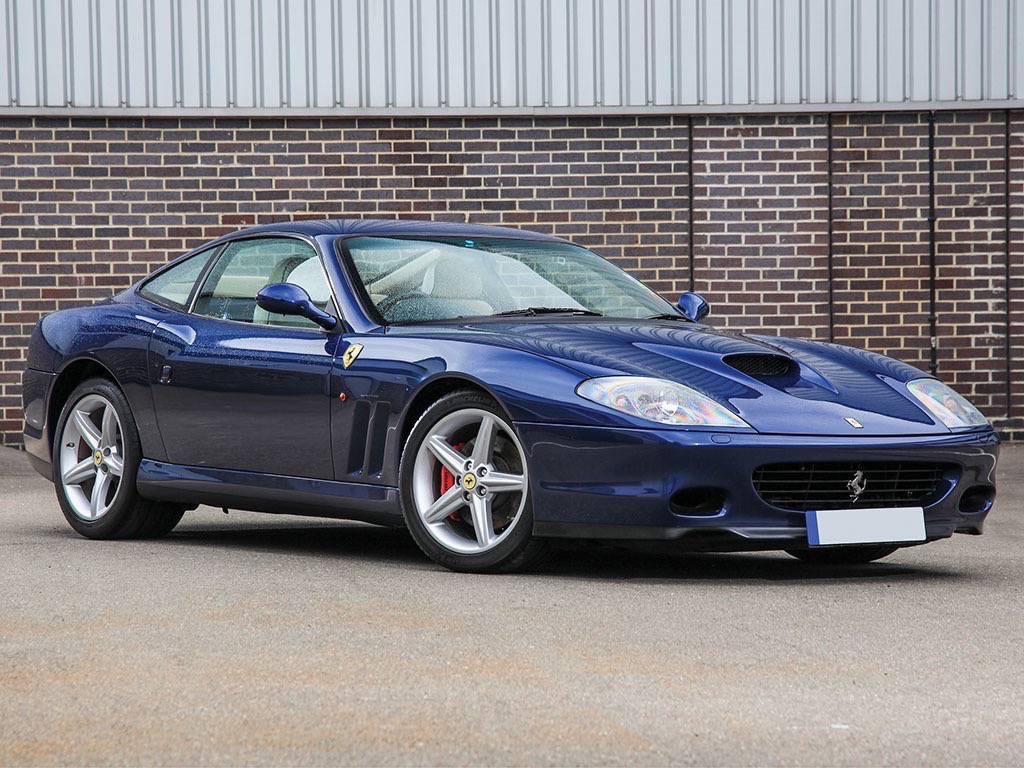 Originally UK supplied and 1 of 69 ever made in Right Hand Drive desirable six-speed manual transmission
Also fitted with rare Fiorano Handling Package
Exterior – Blu Tour de France, Scuderia shields and brake callipers in Rosso.
Interior – Sabbia with special order Blu Scuro leather dashboard, steering wheel, seat piping, carpets and stitching in light blue
Has been UK registered from new
Took part in Ferrari Tribute to the Mille Miglia finishing 48th out of 130 entrants
At time of sale in 2017 the car had all invoices, manuals, books and keys.
4 owners at sale
58,000 miles from new
The car had also been retrofitted with Becker Ferrari radio with satellite navigation and Bluetooth, as well as an iPod and iPhone connection concealed in the ashtray, which remains fully reversible to take it back to original specifications
Did not sell with a guide price of £160,000 – £200,000
1988 FERRARI F40 #80786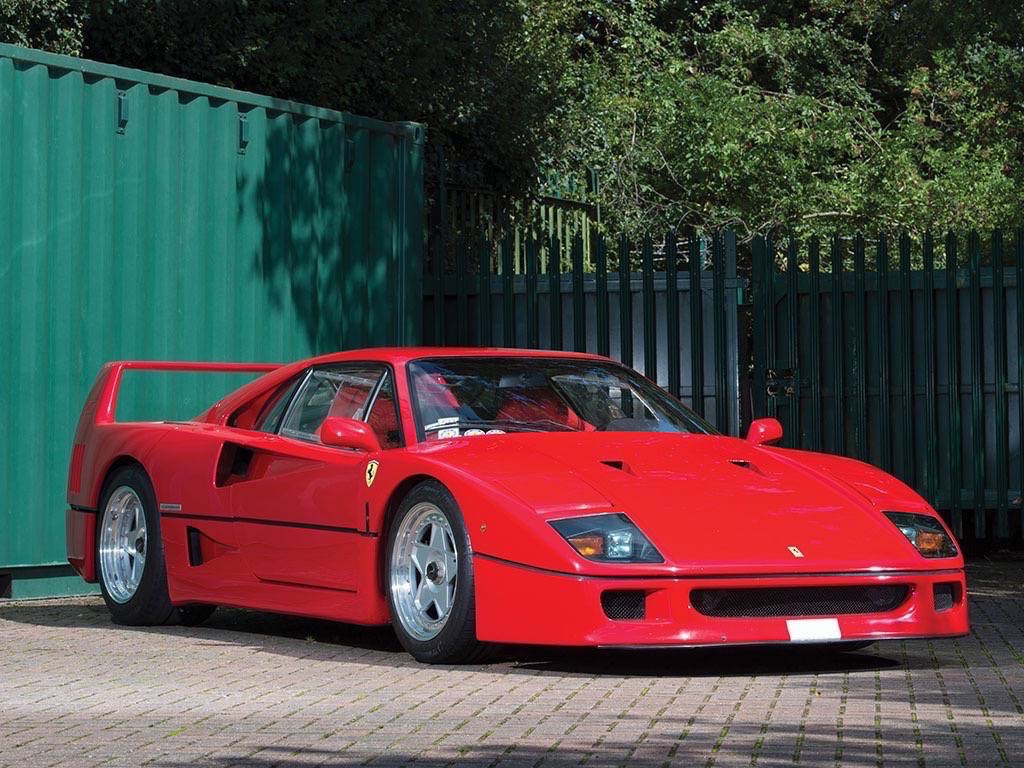 One of the first 50 F40s with the desirable Euro Spec 'non-cat, non-adjust' setup
First delivered to Christian Philippsen, president of the French Ferrari Owners Club, by Pozzi of Lyon, France, on 16 September 1989.
Rosso Corsa Exterior with red lightweight bucket seats
Recently been serviced by DK Engineering of Hertfordshire.
Complete with the Ferrari Classiche binder, tool kit, leather wallet, extensive service records, various books and a fuel cell certification valid until 27 February 2020
Covered less than 38,000 kilometres
Did not sell with a guide price of £775,000 – £975,000
1983 FERRARI 512 BBI #44661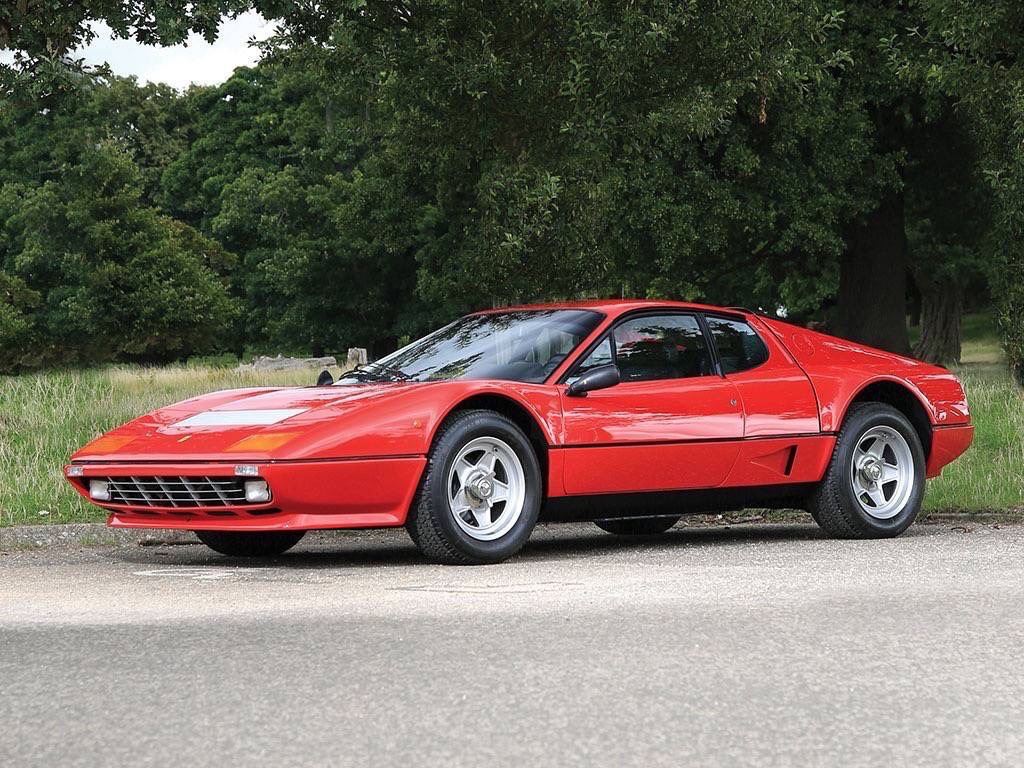 Original sale on the 31st of January 1983 through the German Ferrari dealership in Regensburg, Auto König, to an owner in Frankfurt
Spent the majority of its life in Germany
Resold in 1987 where the car spent one year in Bavaria and then Loerrach, and resided in Munich from 1988 to 1990
Since 1990 the car has been in storage until 2015
In 2015 the car was sent to Mertel Italo Cars (official Ferrari distributors in Nürnberg) where it received a major service and re-commissioning, included replacing the timing belts.
Since 2015 the car has been UK registered.
Sold on 6th Sept 2017 for £218,500 + fees
1980 FERRARI 400i #30679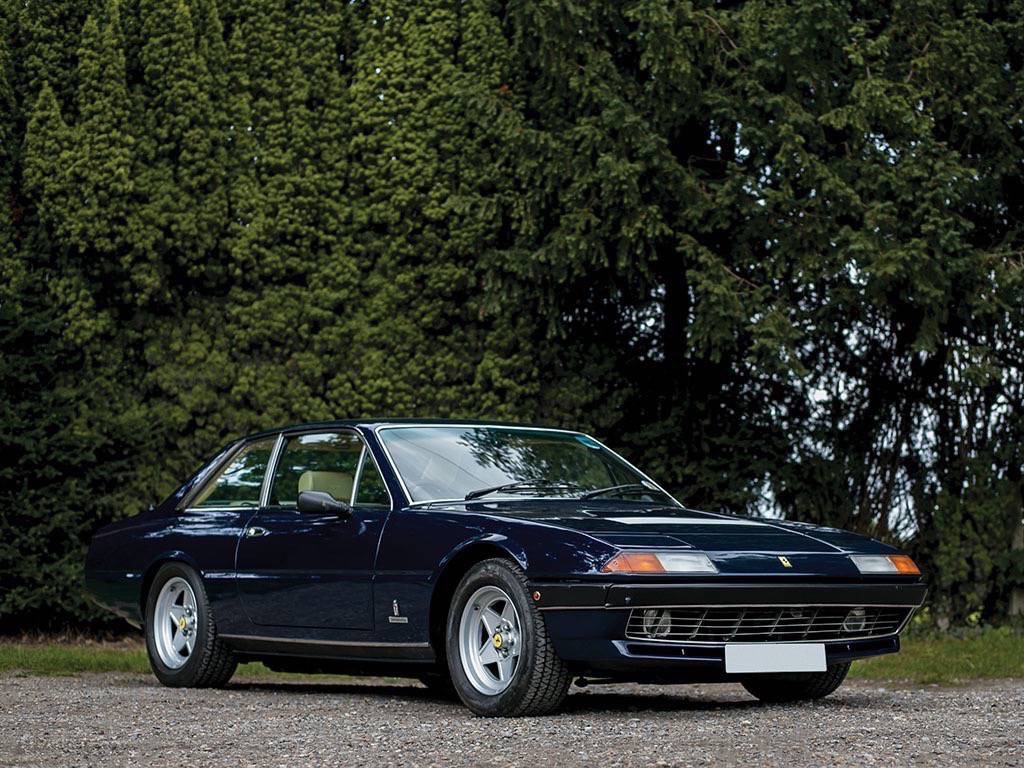 First delivered to Maranello Concessionaires of Surrey in February 1980
Initially used as a sales demonstrator and then sold to a retail customer in April 1980 having seen just 835 miles from new
Service History not present until Feb 1988 when the car returned the car for body repairs and fresh paint following corrosion. Included with the sale was extensive documentation of this work
Later service records and vehicle inspection test certificates are also included
Sold on 6th Sept 2017 for £33,350 + fees
1974 FERRARI 365 GT4 BB #18259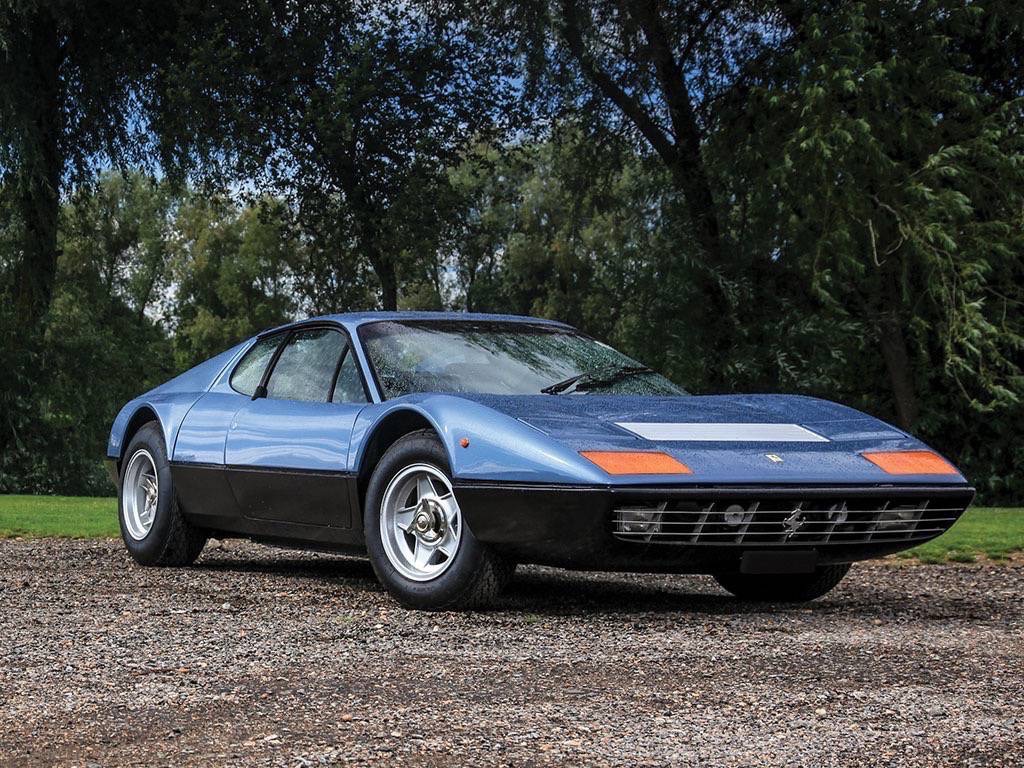 Believed to be under 4,300 miles from new
One of 58 UK-delivery RHD 365 GT4 BBs
Registered in the UK in January 1975 and then almost immediately shipped to Asia
First owner thought to be a member of the Thai Royal Family and delivered to Singapore
Recently underwent a full vehicle inspection, including a top-end engine rebuild
Retains its original engine
Originally ordered by HR Owen in Azzuro Metallizzato over Nero Connolly leather
In the mid-1980s, when it was imported by its second owner, Sonu Shivdasani with just 1,550 miles on its odometer. He repainted the car in Red. He owned the car until 1995 and carried out an engine restoration totalling £2,253, before putting the car up for sale in 1995 without having driven it a single mile.
Next sold to Paul Simon of England, a second restoration was undertaken in late 2001 by specialist John Etheridge and another by Francorchamps Motors of Brussels in 2006. Then moved into storage for nearly a decade, the only change to the Boxer was the fitting of a later Ansa Sport exhaust system. In late 2015, the car was returned to its original colours, and a full engine-out workup was conducted by Neal Lucas Sports Cars Ltd. in England. It was finally sold to the current owner in November 2016. The car retains its original engine and bodywork with original stampings, yet the gearbox has been replaced with one of the correct type, common with many 365 GT4 BBs.
Did not sell with a Guide price of £300,000 – £350,000
1970 FERRARI 365 GT 2+2 BY PININFARINA #13399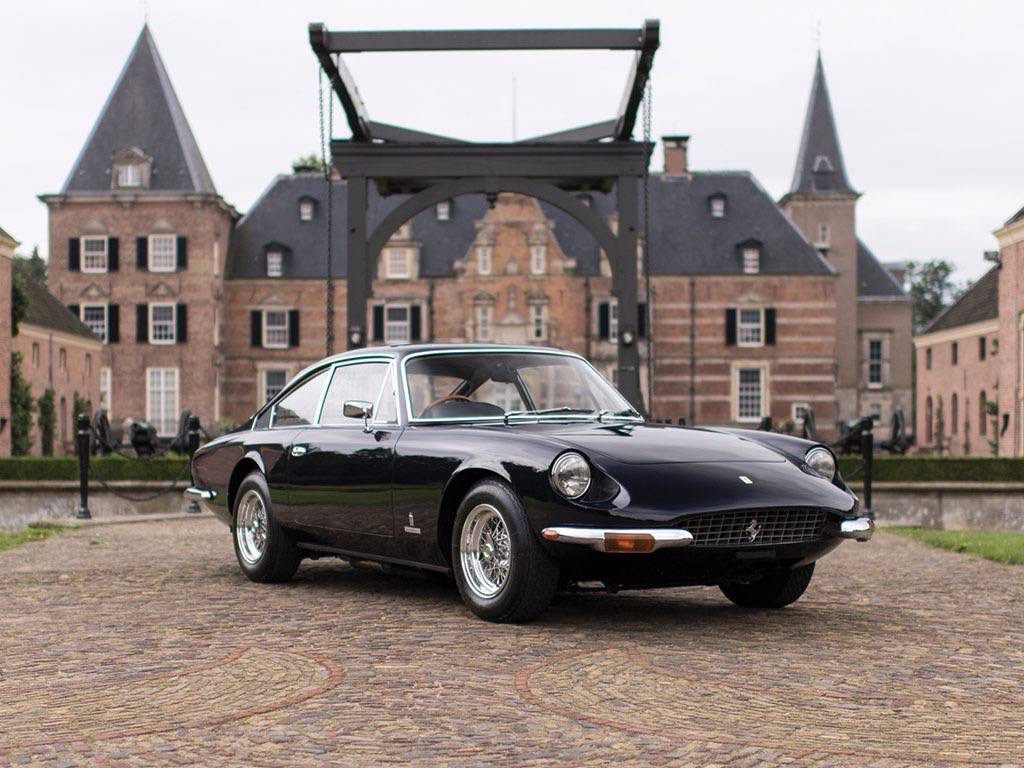 One of only 52 produced in right-hand drive
The first 'Queen Mary' delivered new to Singapore – delivered in English specification with the odometer reading in miles. Other desirable equipment included the highly sought-after Borrani wire wheels and the newly standard air conditioning, stereo, power windows and Connolly leather interior. Adding to the comfort of the interior was the newly extended cabin room – allowing for more luggage and legroom
Sold into Australia in 1981 and was issued an ADR Compliance Assessment Certificate by the Australian authorities before being sold to the third owner, Peter James Tucker, who maintained the vehicle for more than three decades. It was Tucker who repainted the 365 GT from the original Oro Kelso to the current dark blue, though he retained the black leather interior
In 2016, 13399 GT was purchased by its current owner and was subsequently exported to the Netherlands
Sold on 6th Sept 2017 for £224,250 + fees
1968 FERRARI 330 GTC BY PININFARINA #11089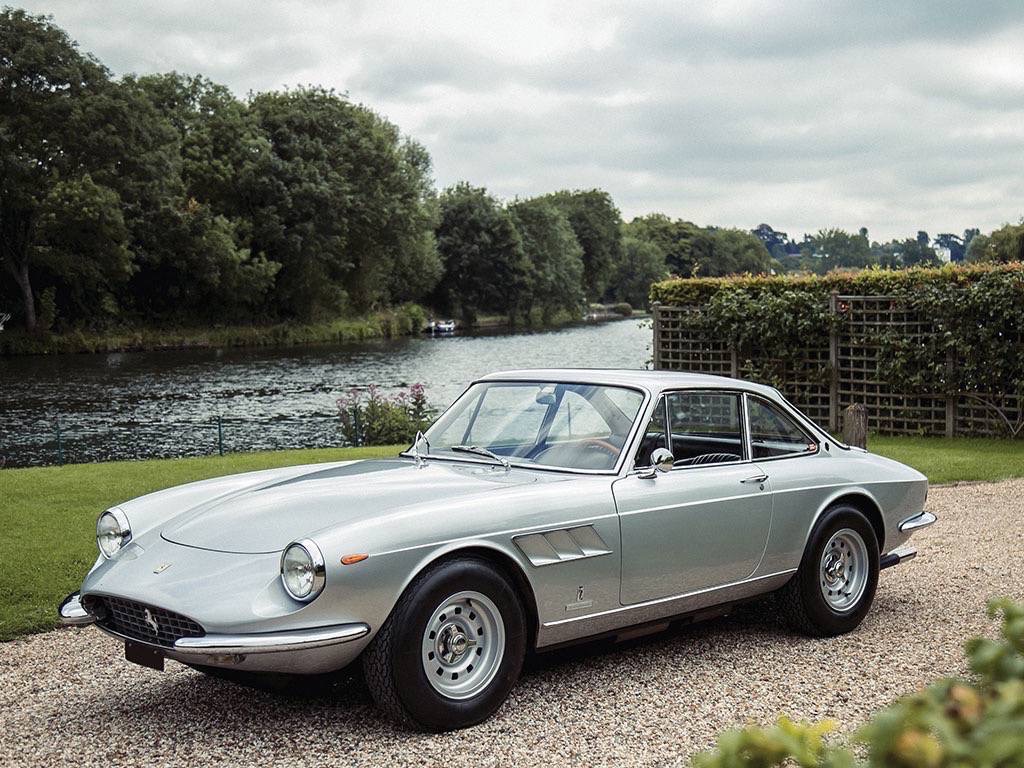 Retains its original engine and gearbox
Ferrari Classiche certified
Presented in original colour scheme of Grigio Argento over Nero leather interior
In receipt of a comprehensive full mechanical and bodywork restoration in 2011
Manufactured in March 1968, finished in Grigio Argento (1443030 A.It.) over a Pelle Nera Franzi (NR2) leather interior, and was sold by Milanese Ferrari agent M. Gastone Crepaldi S.a.s.
While its first owner is not known, by the early 1970s, the car was in the custody of Swissair pilot Rolf Schneeberger of Dietlikon, Switzerland
In 1977, the car was sold to Nobil Kassataly, an American living in Switzerland. Kassataly would continue to own 11089 for the next 29 years, and indeed transported the car with him when he moved back to the East Coast of the United States in 1978, and once again when he moved to Scotland in 1987. In 2006, Kassataly finally decided to part with the car and it was sold—with a newly rebuilt engine—via respected Ferrari authority Axel Urban to Dr Andreas Kunicki of Neuss, Germany, in 2007.
Four years into Dr Kunicki's ownership, the car was comprehensively restored with great care being taken to preserve the car's wonderful patina—in particular that of the interior. Extensive bodywork, mechanical and electrical repairs were carried out, the details of which are fully documented on file and are supported by the appropriate invoices and photographs.
In 2014, chassis number 11089 was sold to England, prior to acquisition by the vendor in December 2015. Since then, in excess of £20,000 has been spent with marque specialists Thornley Kelham. Recent work carried out included a comprehensive suspension overhaul, refurbishment of the braking and clutch systems, renewal of fuel lines, extensive electrical repairs and troubleshooting, including fitment of new Carello headlights and associated wiring, and renewal of carpets throughout the car. Again, all work performed is fully documented, with copies of all invoices held on file.
Unsold with a reserve of £475,000 – £525,000
1966 FERRARI 330 GT 2+2 SERIES II BY PININFARINA #8319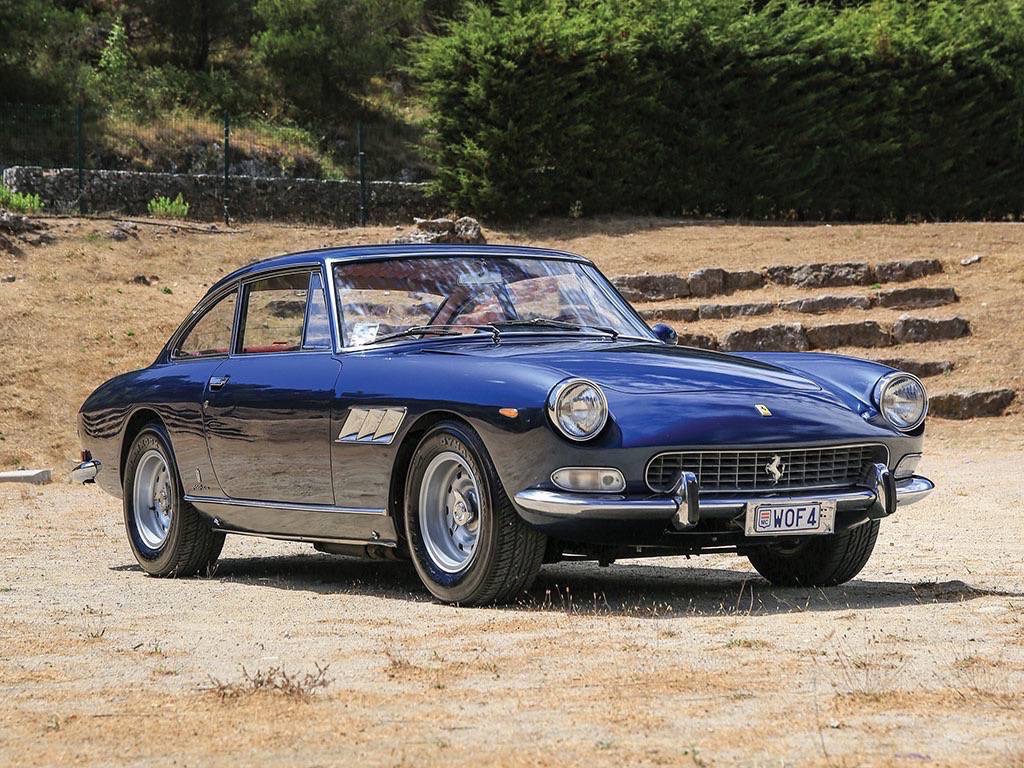 Originally built as a European-specification example with power windows and a five-speed manual transmission, finished in Bianco (20414 A) and Rosso (VM 3171).
Manufactured in March of 1966, the car was dispatched to Rugico S.A., the official Ferrari distributor in Spain with locations in Barcelona and Madrid. Subsequently, the car was sold to its first owner in Spain that same year. While the car's early history in Spain is not known, it was purchased by Fulvio Sperone in Moncalieri, Italy, in July of 1985.
It is believed that the car remained with him for the following 15 years, as its ownership trail picks up again in early 2001, when ownership was transferred to Mrs Angela Rubeo, also of Moncalieri.
By this time, the car had been refinished in dark blue. It was sold in November 2002 to another female owner, Maria Sterpeta Francavilla of Torino. The following year, it is noted that the car was involved in an accident and the damage to the passenger-side front of the car was repaired shortly thereafter in Italy.
More recently, the interior has been fully reupholstered and the car presents quite well in its attractive colour scheme of Blue over Rosso leather.
Now registered in Monaco
Sold on 6th Sept 2017 for £189,750 + fees