This is something very special: the Bentley Bacalar, unveiled at the Crewe headquarters on the 3rd March, 2020, is the most exclusive Bentley of the modern era. Just 12 examples of this stunning 2-seater 'Barchetta' will be built, and each will be unique. If you want one, you're already too late as all have been allocated to eager Bentley customers.
What makes the Bacalar so special? First, this is a return to the roots of classic coachbuilding, with Mulliner – the bespoke coachbuilding arm of Bentley – creating each Bacalar to unique specifications as determined by the customer. Handcrafted cars don't come much more unique than this, so those 12 owners are very lucky indeed.
Inspired by the stunning design exercise that is the Bentley EXP 100, which Supercartribe featured last summer when it was unveiled to a stunned media, the Bacalar is, and we quote, 'the ultimate expression of open top, driver-focused grand touring' and we can't disagree.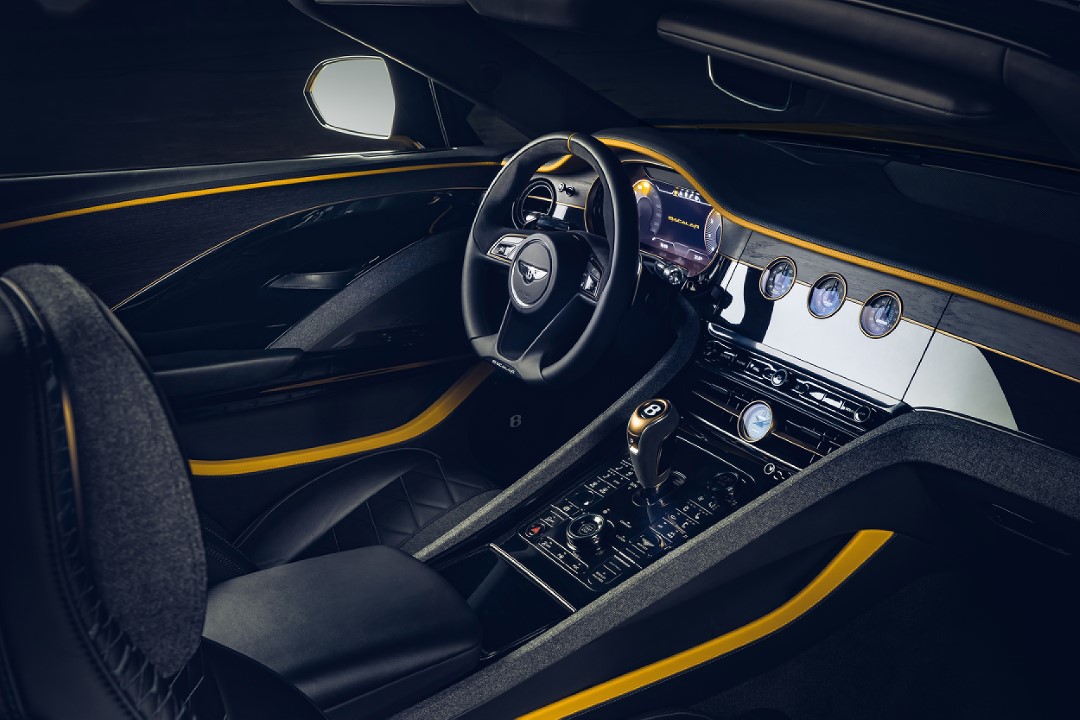 New Mulliner Strategy
The oldest remaining coachbuilder in the world, Bentley Mulliner represents luxury and bespoke style, and the Bentley Bacalar heralds a new era in which Mulliner will create three new portfolios for discerning Bentley customers, in the shape of Classic, Collections and Coachbuilt divisions. This stunning two-seat car is powered by an enhanced version of the classic Bentley 6-litre W12 engine, delivering no less than 590bhp and simply sensational performance.
As with every Bentley, this is a driver's car, complete with a unique 'wraparound' cockpit that is quite unlike any other, a carefully designed feature that enhances the open-top aspect of the car while cosseting the inhabitants in unmatched luxury. Furthermore, the Bacalar – named after Laguna Bacalar, a lake in the Yucatan province of Mexico that is regarded for its breath-taking beauty – offers a dynamic driving experienced thanks to Bentley's exception engineering prowess and renowned research and development across the years.
Bespoke Materials
Bentley is known for using environmentally friendly materials in its cars, and the Bacalar is no exception. Included in this quite stunning car are examples of 5000 year-old Riverwood, and paint made from rice husk ash, plus the factory itself is the first car plant in the world to be officially certified as carbon neutral, something that Bentley is rightfully very proud to proclaim. 
About the Bacalar, Bentley Chairman and CEO Adrian Hallmark says:
"The Bentley Mulliner Bacalar is our ultimate expression of an open-top, luxury grand tourer, and of the immense capabilities of our team in Crewe.
"In Bacalar, we have created a fully bespoke Bentley, orientated towards a two seat open top experience, and carrying a number of the forward thinking elements of future luxury, first heralded in our EXP100GT as part of our Centenary celebrations last year.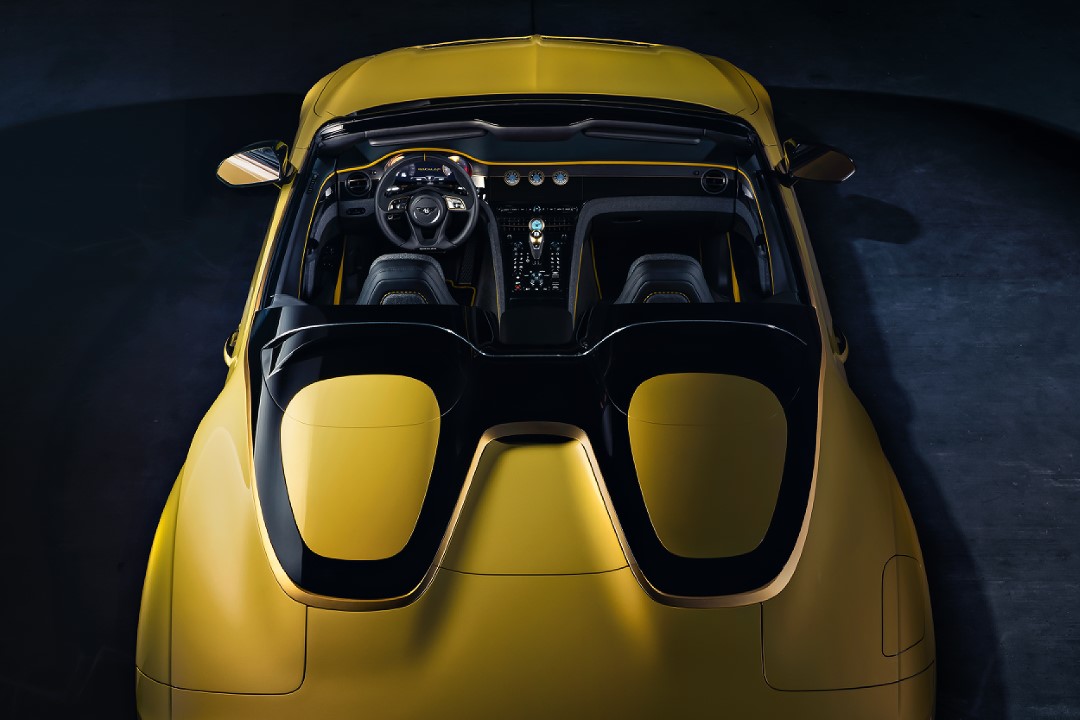 "Bacalar is a rare and remarkable Bentley, and whilst clearly defined, will be an extraordinary and collaborative experience for just twelve discerning people who will now co-create, collect, drive and treasure one of twelve being built.
"Our customers are as excited as we are about Bacalar, as it brings our team and discerning enthusiasts together, to create the finest bespoke, hand-built cars, and push the boundaries of our imagination and capabilities."
Tracy Crump, Head of Commercial Operations for Bentley Mulliner, enthused:
"While Bentley's motto is 'Be Extraordinary', at Bentley Mulliner we look to take it one step further, 'Beyond Extraordinary'. With the new Bacalar we have been able to do exactly that, providing a select number of customers with the opportunity to express their personal taste in a truly remarkable grand tourer. Meanwhile, Bentley Mulliner Classic will breathe new life into the most iconic cars from our past, while our Collections team continue their work to offer a bespoking service to each and every Bentley customer."
The most exclusive Bentley of the modern era, the Bentley Bacalar – with its two-seat configuration, powerful engine and stunning performance – evokes the spirit of Bentley's of old, not least the magnificent Birkin Blower Bentley of the 1920's, from which it takes some inspiration. 
We can only conclude that there are 12 very lucky Bentley customers out there with absolutely impeccable taste.
Images Copyright of: Bentley.