Back in July 2006 Ferrari launched the Classiche service to provide restoration and maintenance services, technical assistance and Certificates of Authenticity to owners of classic Ferraris. Housed in the former Ferrari foundry, the Classiche offices and workshop, cover 950 square metres of space within the Maranello factory. Since then the service has been a huge success with a recognised value in obtaining a certificate.
Note: SupercarTribe.com is not affiliated with Ferrari SPA.
The then Ferrari President, Luca di Montezemolo, said at the launch "Today, we have started a great initiative for Ferrari's past and more importantly, connecting its history with the future.
"This programme will keep us in contact with best models of previous years and their owners. We will be setting a point of reference in the factory for these cars and ensuring they have totally authentic parts.
"The spirit of the programme we have started today shows Ferrari is never at a standstill.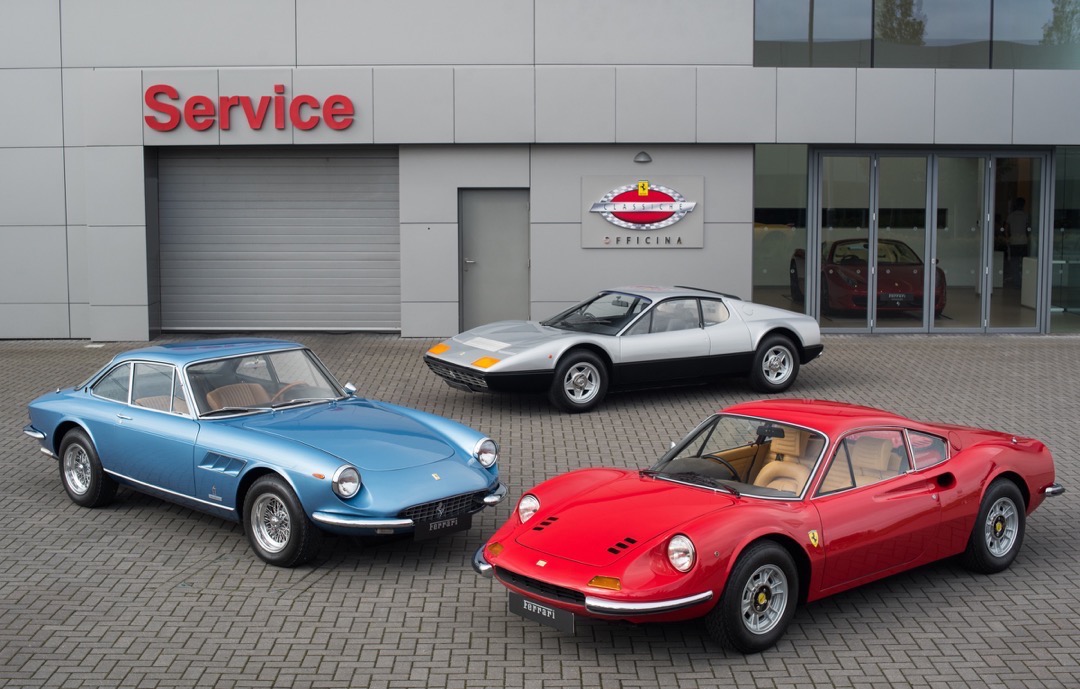 True to the word, 11 years later the programme has received a change, with 48 official Ferrari Dealers in 20 markets worldwide having been nominated as "Ferrari Classiche Authorised Workshops" – individually known as "Officina" (Italian for workshop). This authorises the dealer to implement the Ferrari Classiche certification process and ensure the correct maintenance and/or repair of Ferrari cars over 20 years old.
Each Ferrari Classiche Officina will have the direct support of the Ferrari Classiche department at the factory in Maranello, and in return must commit to maintaining a dedicated workshop ramp and a suitably-qualified and trained Ferrari Classiche Service Technician exclusively for Ferrari Classiche maintenance, repair and certification applications.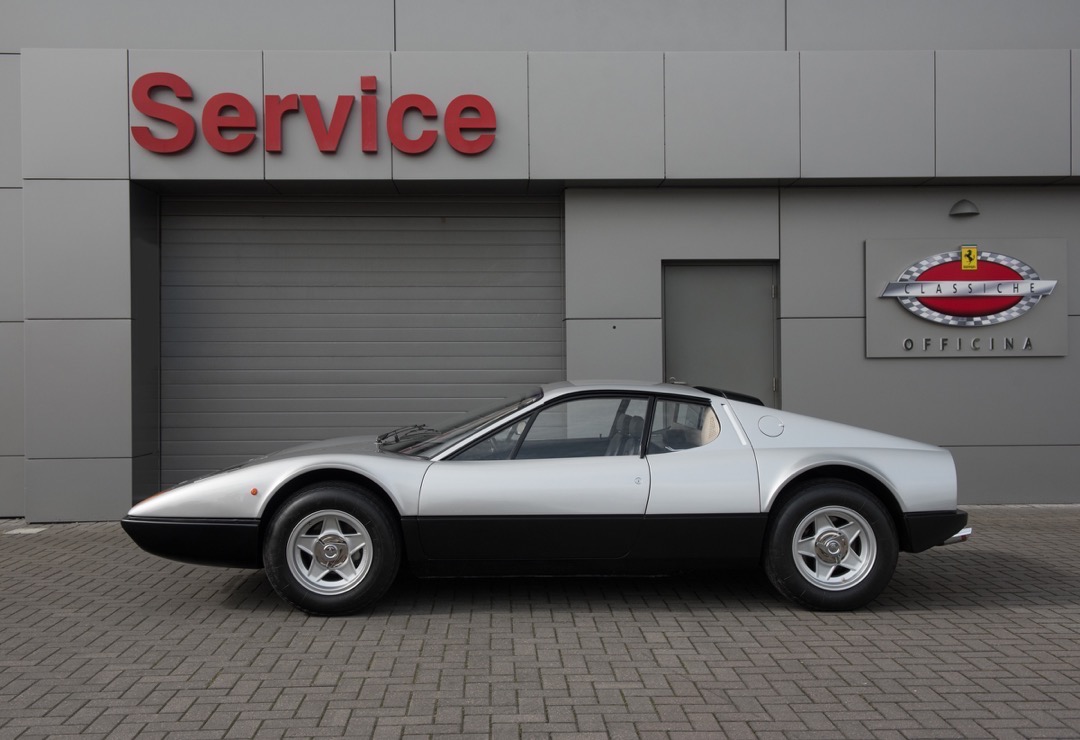 A Ferrari Classiche Officina offers a highly qualified service to the customer, ensuring the maintenance of the vehicle's value through the start of the Ferrari Classiche Certification process, safeguarding furthermore the technical heritage of the Ferrari brand and, therefore, the client's investment in their Ferrari Classiche car and certification.
Naturally any work on cars that requires the reconstruction of major parts or components – which may be necessary for the purposes of possible issue of the Ferrari Classiche Certification – will be carried out at the Ferrari factory.
The programme will continue to develop in the future with the nomination of more dealers as recognised Ferrari Classiche Authorised Workshops in other markets.
The following Ferrari dealers have been nominated.
UK Ferrari Classiche Authorised Workshops:
Dick Lovett, Swindon
Graypaul, Nottingham
HR Owen, London
JCT600, Leeds
Joe Macari, Wandsworth
Lancaster, Colchester
Maranello Service, Egham
Meridien Modena, Lyndhurst
Stratstone, Manchester
US Workshops
Continental Autosports
Ferrari South Bay
Ferrari of Atlanta
Cauley Ferrari
Ferrari of Houston
Ferrari of Austin
Lake Forest Sportscars
Miller Motorcars Inc.
Ferrari of San Antonio
Ferrari of Central Florida Inc.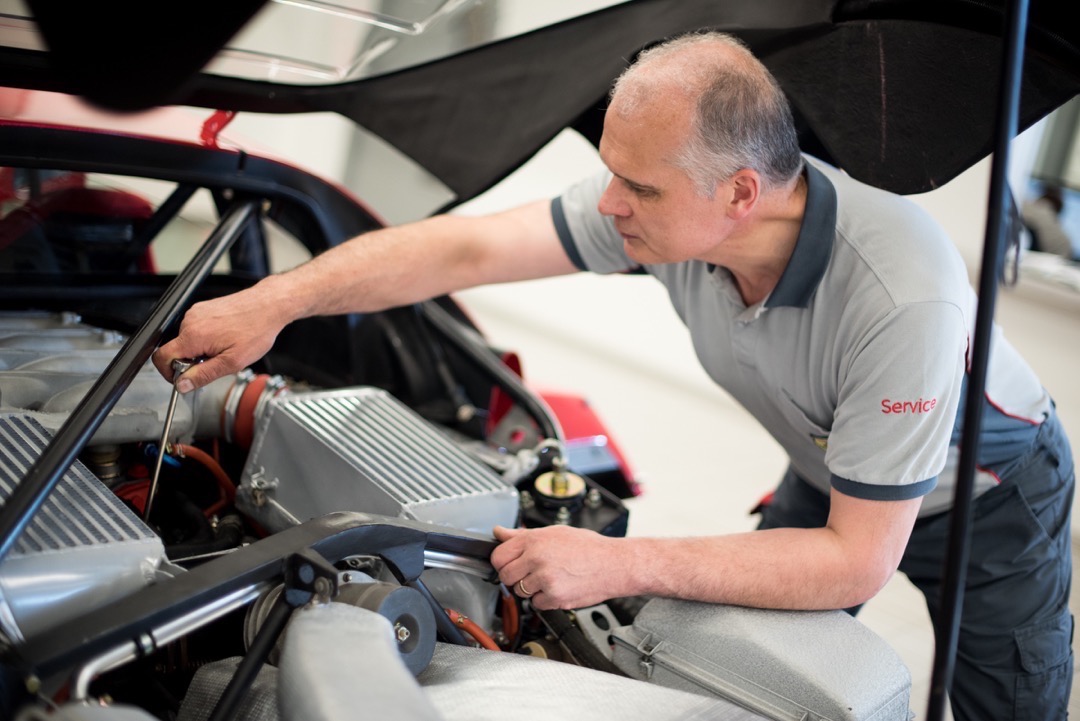 We are currently obtaining a worldwide list of dealers and will be added to this article once received.