The Ferrari GTC4 Lusso is an amazing car. V12 at the front, proper 4 seats for 4 real size people, 4-wheel drive through Ferrari's own unique system, and a boot large enough to accommodate all your bags for those long touring trips. I've been a big fan of the new 2+2 setup since it was introduced in the FF, but the Lusso models took the original blueprint and enhance every aspect of it. The Lusso title is well deserved.
Note: SupercarTribe.com is not affiliated with Ferrari SPA.
For Drool today, we selected a very special version of the Lusso. On first impressions, one might be forgiven for thinking it's simply down to the Russo Scuderia colour, a lighter shade of red compared to the Rosso Corsa cars we have all become used to. Diving in deeper, you realise that the car is anything but ordinary, and with $80k worth of options this car looks amazing.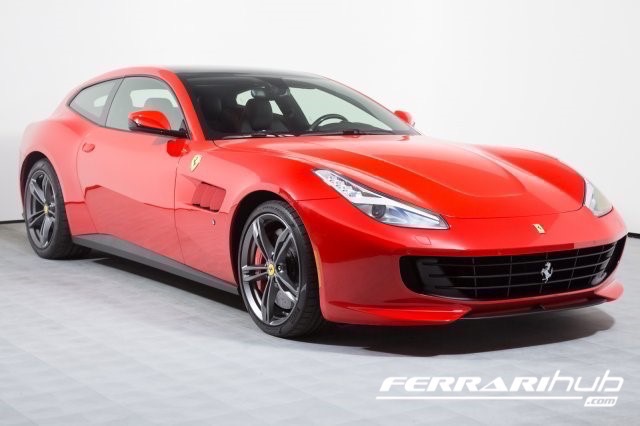 The car is a 2017 model with only 2913 miles from new. Hardly driven then!
Here is what Ferrari of Newport Beach say about the car:
This is a 2017 Ferrari GTC4Lusso in Rosso Scuderia with Nero interior. Options include Apple CarPlay, Rosso Scuderia brake calipers, adaptive front lights plus SBL, Carbon Fiber driver zone plus LEDs, Cinture Rot safety belts, panoramic roof, suspension lifter, Rosso Horse stitching on headrest, Black ceramic exhaust pipes, high emotion low emission, Scuderia Ferrari shields, passenger display, Rosso Ferrari inner Leather inserts, 20" Forged dark painted wheels, Yellow Rev. counter, ventilated full electric seats, black panoramic roof end section, high power HIFI system and Filo Speciale Rosso special stitching.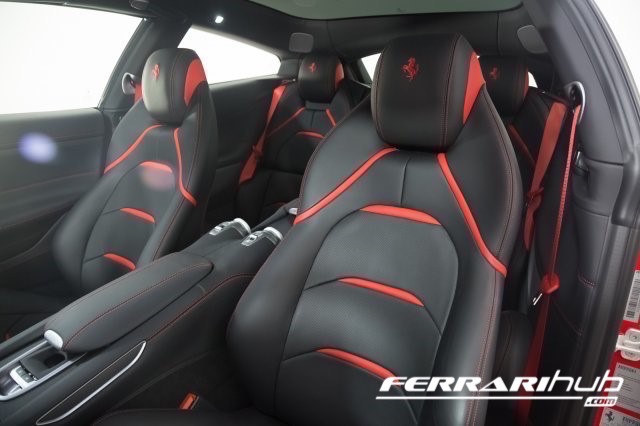 I have always liked the V12 models in TDF Blue, but the Rosso Scuderia looks great, as does the Interior. Very tastefully spec'd by the original owner!
Let us know your thoughts. Do you Drool?
The car is available at Ferrari of Newport Beach.