Cars formerly owned by celebrities often sell for exaggerated prices. Your writer remembers the story of a humble Ford Escort owned by Princess Diana before she was a Princess selling for silly money, and I recently saw a standard, ordinary Mini that had been in the ownership of comedian Spike Milligan with a price tag of just shy of £50,000.
So, you may expect a Ferrari F430, a 2005 manual model, formerly owned by celebrity chef and TV star Gordon Ramsey to command a ridiculous price. In fact, this particular model is up for sale with Silverstone Auctions with a guide price of between £115,000 to £135,000 which is just about where we would expect it to be. This kind of price tag is out of reach for most motorists but thankfully there are more accessible sports cars available on the used car market. The internet is a great tool for those looking to expand their collection of cars, all the way to those looking to purchase their very first little runabout; sites like ZeMOTOR offer hundreds of listings for a huge variety of vehicles all in one place.
Delivered new to Mr Ramsey, and one of around 100 of this specification that were sold in the UK, it is a rare car now, and also an important one in Ferrari history.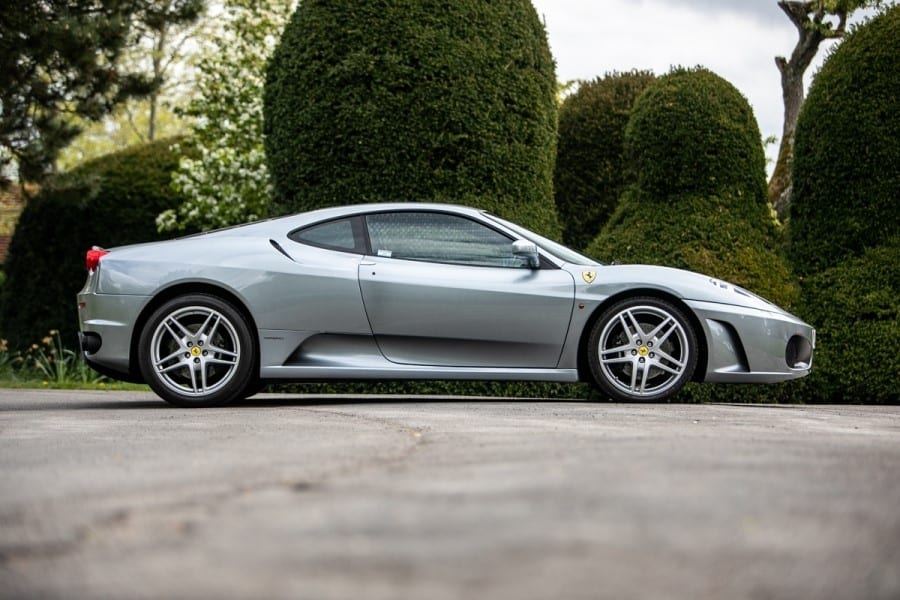 Last of the True Manuals
Rather than the celebrity provenance, the importance of this model is that the F430 was the very last of the V8 Ferrari line to be offered with a genuine, open-gate manual gearbox. As such, that makes it desirable to collectors, especially as this is a low-mileage model – it's covered just 4,500 miles – and is in impeccable condition with a full service history.
Mr Ramsey sold the Ferrari in 2008, and it was subsequently owned by Charles Walker, of the Walker's Shortbread company, before falling into the hands of the current – unnamed – owner, who has kept it as part of his private collection.
Finished in a stylish silver, the car still looks fresh today and is considered one of the most beautiful Ferrari's of the modern era.
The auction takes place on the weekend of the 27th and 28th of July, 2019, at Silverstone as part of the Silverstone Classic weekend, and lots include various other Ferrari's – among them a Testarossa, a 458 Challenge, a 1979 308 GT4 'Dino' and a 328GTS – as well as many other fine classic cars.
Images Copyright of: Silverstone Auctions.