The Geneva Motor Show, underway right now, is the premier stage for new car launches, so it is no surprise we are expecting a few this week. We start the ball rolling with the debut of the new Lamborghini Aventador SVJ Roadster, the latest incarnation of one of the modern legends of the supercar genre.
The new model uses all of Lamborghini's expertise and advanced techniques to provide open-air motoring in the most thrilling style, with acceleration to 62mph (100km/h) in just 2.9 seconds being the ultimate 'wind in the hair' experience. This is a roadster that will set standards in its class.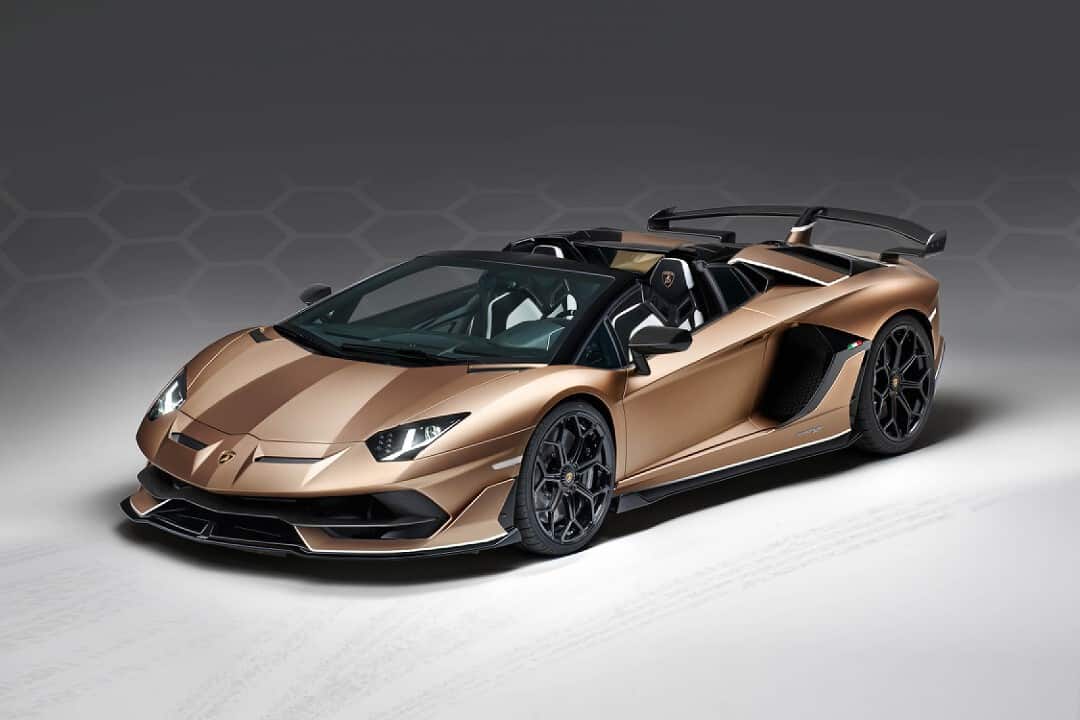 800 Units
The 'SVJ' suffix is well-known in Lamborghini history, with SV standing for 'Super Veloce', and the 'J' referring to 'Jota', a suffix that has its roots in the development of the legendary Miura. The specification is intended to signify the performance roots of the model, and it's suitability for track use.
Looking every inch as aggressive as its coupe variant – which holds the production car lap record on the Nürburgring – the Aventador SVJ Roadster promises a top speed of more than 217mph, made possible by lightweight construction and the wonderful Lamborghini 6.5litre V12 engine, which pushes out 770bhp – remember, that's in naturally aspirated form – making it the most powerful Lamborghini V12 of all time.
The model will be limited to just 800 units, guaranteeing exclusivity to the lucky owners. The design includes a quick-release roof, the familiar sleek aerodynamic body, and technical advances such as the ALA (Aerodinamica Lamborghini Attiva) active aerodynamics system, designed to increase or reduce drag and downforce relevant to the dynamic situation of the car. Vastly improved handling is the result, providing even more response for the driver.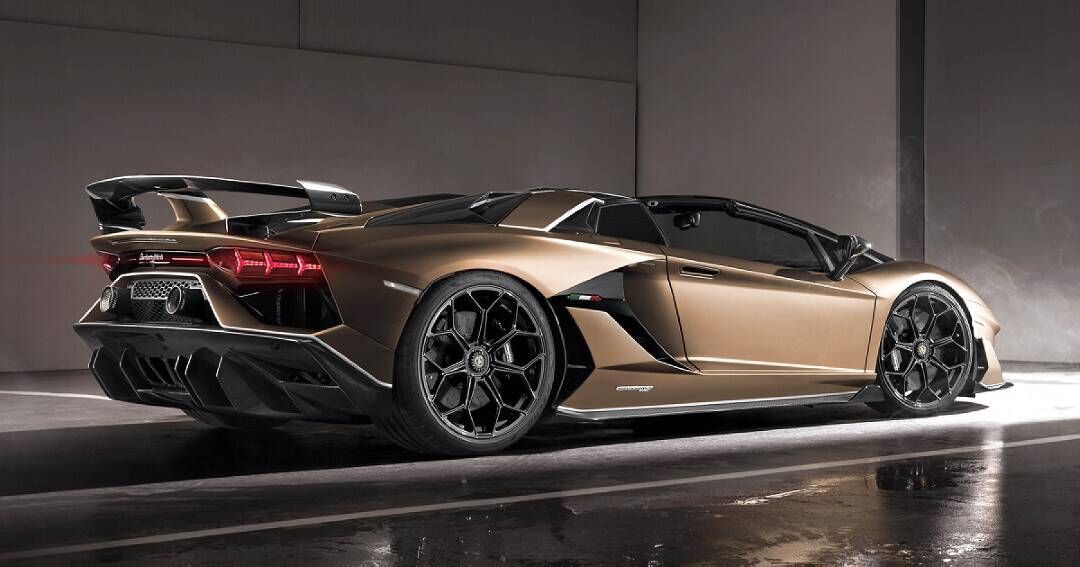 Technical Innovation
The Lamborghini Aventador SVJ Roadster features rear-wheel steering for even further traction, plus carbon fibre for the monocoque and a fully removeable carbon fibre bonnet. The use of lightweight materials throughout adds to the ability to extract maximum performance from the car. Lamborghini CEO and Chairman says of the car:
"The Aventador SVJ Roadster inherits all the power, performance and ground breaking aerodynamic technologies of the coupé, but with its own iconic presence and prowess. It is as fundamentally exciting to drive as the Aventador SVJ but with an added exclusivity: the option of the open air. With the same extraordinary performance roof on or off, the Aventador SVJ Roadster incorporates the dynamism of the coupé with the unique spirit of a Lamborghini roadster."
The Lamborghini Aventador SVJ Roadster takes open-air motoring to another level, with stunning performance and handling coupled with technical innovation and the usual comfortable and purposeful interior. It's expected to cost around £320,000 in the UK, or $570,000 in the USA.
Images Copyright of: Lamborghini.