There's no doubting the Lamborghini Huracan is among the greatest cars in the world right now. Supremely fast – and powered by that magnificent 5.2litre 620bhp engine – it's a thrilling to look at as it is to drive. But what if you were to take a Huracan, and develop it for off-road use?
Amazingly, Lamborghini has done just that, and the result is the Huracan Sterrato Concept, a quite mad – and quite splendid – take on a supercar that would go where other supercars won't! Be aware, this is just a concept – and is highly unlikely to make it anywhere close to production – but we love the crazy ideas that the Raging Bull brings to the party.
Optimised for Off-Road
The Huracan Sterrato packed with technological features including 4-wheel drive and steering, fully modified suspension and – to give the driver more feel – torque vectoring. It also comes with LDVI – that's Lamborghini Dynamica Veicolo Integrata – which is a predictive logic system controlling the cars behaviour.
Heightened ground clearance should give the car enough to tackle challenging terrain, while underbody protection, enhanced and widened, specially developed off-road tyres, full body reinforcements and special off-road LED lights make this a Huracan like no other. It's a great concept, one that will draw attention to the future-thinking ways of Lamborghini, which is exactly what they want.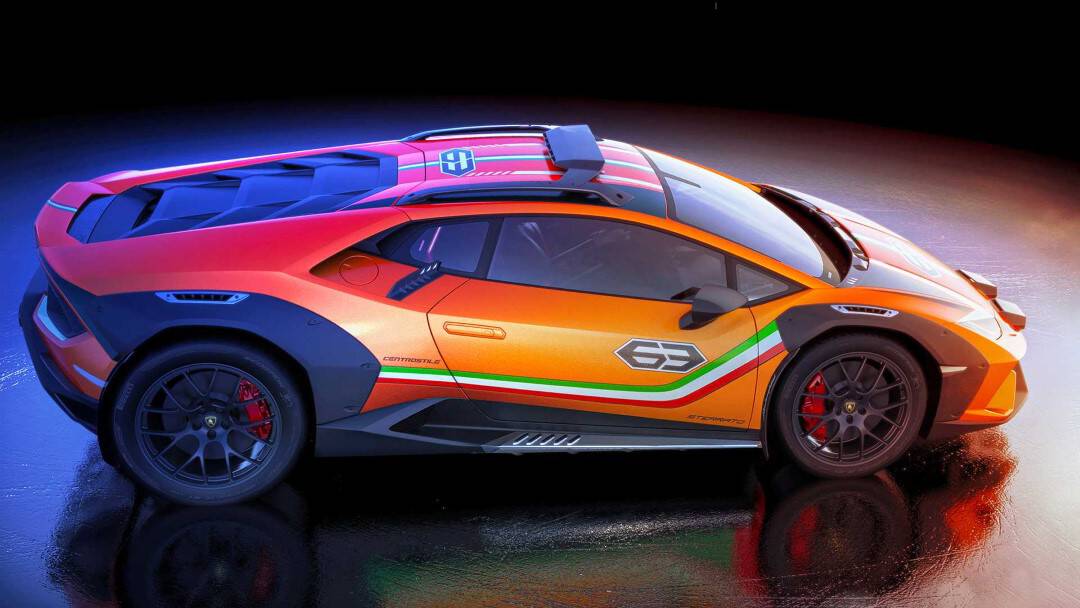 Exploring New Opportunities
Talking about the development of the Huracan Sterrato, Lamborghini Chief Technical Officer Maurizio Reggiani says:
"The Huracán Sterrato illustrates Lamborghini's commitment to being a future shaper: a super sports car with off-road capabilities, the Sterrato demonstrates the Huracán's versatility and opens the door to yet another benchmark of driving emotion and performance. Lamborghini's R&D and design teams are constantly exploring new opportunities and delivering the unexpected as a core characteristic of our DNA, challenging possibilities while inspired by Lamborghini brand heritage."
Indeed, this is not the first time that Lamborghini has dabbled with off-road supercars. Back in the early 1970's they produced the Jarama Rally and Urraco Rally, which were on the same theme.
Images Copyright of: Lamborghini.