In 1976 a short film of a high-speed car journey through the streets of Paris caused a stir. It was only 8 minutes long and – according to critics – was either downright dangerous, or a welcome thrill. The film was produced by Claude Lelouch – a French film director of some repute – using a camera attached to the front bumper of a Mercedes and has been used many times as a promo and even as a music video. 
Lelouch drove the car himself in that film – "C'était un rendez-vous" – yet allowed the rumours to swirl, and many believed that Grand Prix driver Jacques Laffite was the driver. Now, Lelouch has remade the legendary film, in a different location, and with a real Grand Prix driver at the wheel of a Ferrari SF90 Stradale. Commissioned by Ferrari, "Le Grand Rendez-vous" features non other than Charles Leclerc, the Ferrari Formula One star and native to Monaco, at high speed around the world-famous Monaco Grand Prix circuit, on the very day that the 2020 Monaco Grand Prix should have taken place.
Streets Closed for Filming
Unlike the Paris film, which was filmed without permission, the Monaco authorities willingly closed the roads for the making of the film. Leclerc reached speeds of up to 240km/h in the 986bhp hybrid-powered SF90 Stradale, the cars extravagant and sophisticated aerodynamic systems keeping it glued to the tarmac as the young driver put it through the twists and turns of this most iconic of Grand Prix circuits.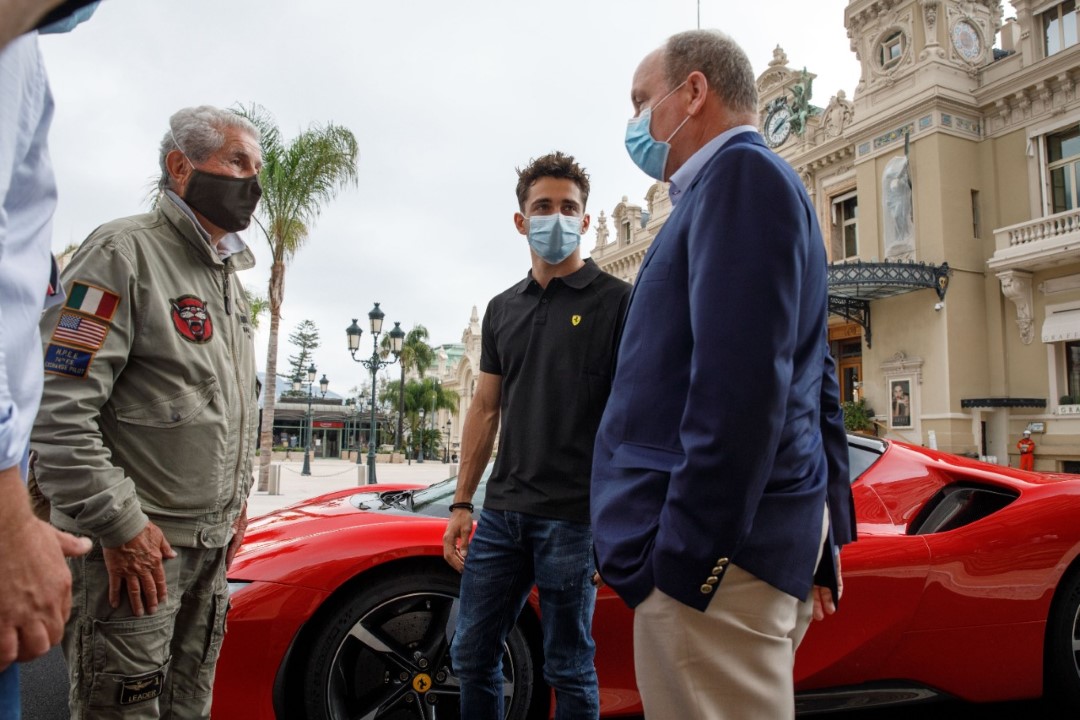 Watched by Ferrari Chairman John Elkann, and various members of the celebrated Monaco Royal Family – indeed, HRH Prince Albert II of Monaco enjoys a cameo appearance in the film – Leclerc displayed all his considerable talent in an environment in which the Ferrari SF90 Stradale would be in its element. 
A Message of Optimism
As with much of the world, France has been badly affected by the covid-19 pandemic, and "Le Grand Rendez-vous" – "The Big Date" – signals a return to some semblance of normality as lockdown is slowly relaxed, with carefully supervised locals also watching the filming from their balconies. 
In the press release announcing the film, Ferrari describes it thus:

"Most importantly of all, however, the roar of the hybrid V8, generating a total power of 1000 CV, sent out a message of optimism and a signalled a first step towards the return of motorsport, film and social life as we endeavour to put the pandemic behind us through mutually responsible behaviour, commitment and solidarity."
Ay Supercartribe, we welcome that statement with open arms. "Le Grand Rendez-vous" premiers on June 13th.