The stunning sight of more than 100 Ferrari's on the majestic and evocative roads of Italy must have had locals filled with national pride. This was the scene created by the 8th annual Ferrari Cavalcade, an event in which drivers of Maranello's finest join together to cover a route taking in magnificent roads and amazing scenery.
Heading out from the Amalfi State Road, otherwise known as the SS 163 and regarded by many as one of the finest and most spectacular driving roads in Italy, the cars passed through the quite wonderful towns of Sorrento and Positano, heading towards the slopes of Vesuvius and the amazing landscapes of the Campania region.
Surprise Throughout
The Cavalcade set out on 18th June, the 100-plus Ferrari's taking pride of place on the Corsa Garibaldi in beautiful Benevento. Admired by public and owners alike, it's a rare occasion when one can find a super-rare LaFerrari Aperta alongside the mainstay Ferrari Portofino, but there it was in all its glory.
Day two took the cars – complete with over two hundred drivers and companions – through the Salerno waterfront and the Amalfi Coast, while the third day saw the quite stunning Cavalcade descend upon the historic and beautiful city of Naples, and again they attracted crowds who were wowed by so many of the marque's finest models displayed together.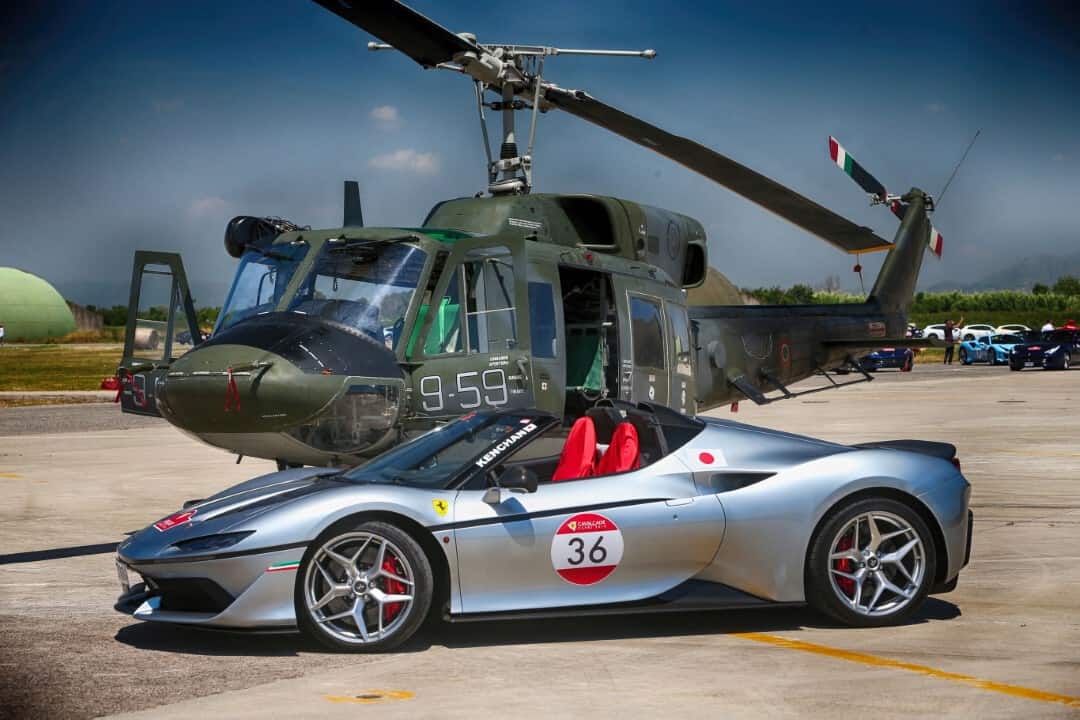 Exclusive Capri
Capri is usually closed to drivers other than those who live there during summer months, but the organisers of the Ferrari Cavalcade had managed to get permission for the cars to traverse this absolute gem of an island. The roads on the island are revered for there twisty, tight hairpin bends and glorious driving conditions, which were duly enjoyed by entrants from as far away as the USA, Australia and New Zealand, plus the Far and Middle-East countries.
Indeed, collectors and enthusiasts from more than 20 countries brought their Ferrari La Ferrari, Portofino, 488 Pista and – perhaps the most admired of all at the many stops along the way – magnificent, thunderous Ferrari Enzo's for an opportunity to enjoy some of the greatest roads in the world in the home of the legendary Prancing Horse.
Images Copyright of: Ferrari.