Some people will try and sell anything (and usually, someone will buy it)! Here we have Ferrari 458 – one of the prettiest and most sought-after od the modern Ferraris – a 2014 model, for sale at a Santa Monica lot. It can be yours for $275,000. That's a pretty standard price for the model, so you'd expect a lot of interest.
Now, when it comes to buying high-end supercars, people are very discerning about the specification, the colour and options of the example they go for. This one has an enchanting colour: BURN. In fact, this isn't really a Ferrari 458 Spider; it's a pile of burnt metal with a few bits that might just be usable, and the all-important VIN.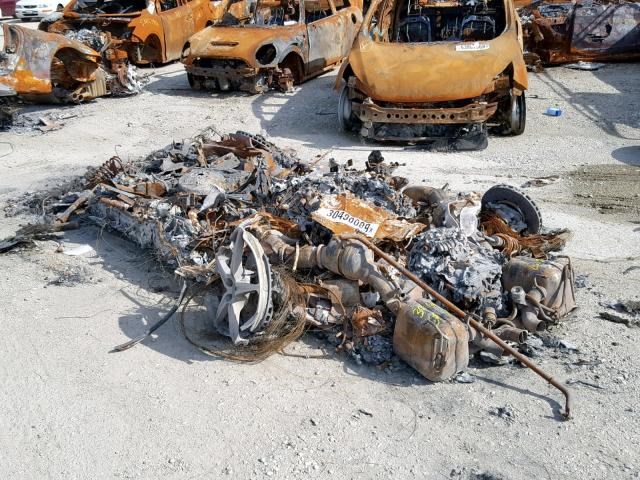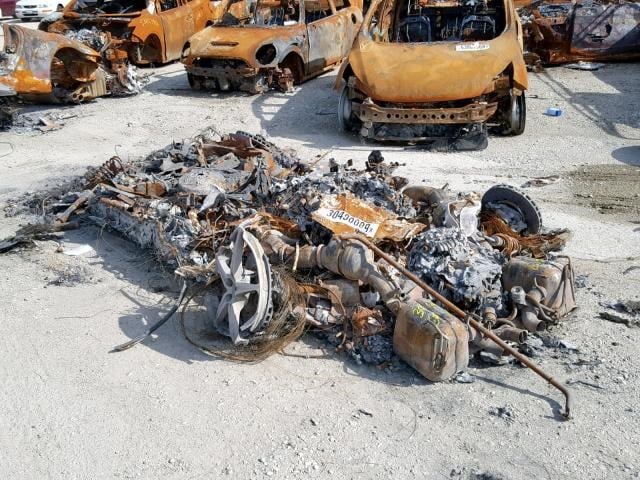 Amusing Sales Sheet
This unfortunate 458 Spider was involved in a collision which resulted in the car burning out completely, a sad state of affairs for such a beautiful machine. It has since been left – as a crumpled pile of rusting metal – outside to face the elements. In truth, despite our title, there's no possible restoration for this, as the pictures confirm! That list price also has to be part of a joke, with the sales sheet listing the keys as 'NO' – you wouldn't need them anyway.
Also specified is that this is an 'enhanced vehicle' – we question the use of both 'enhanced' and 'vehicle' here – and that primary damage is also 'BURN'. We agree with that. From the pictures, it would appear there are a few bits and pieces that might be salvageable – although to be honest, it's doubtful – but perhaps the only thing of value here is the VIN, should anyone wish to build a complete new Ferrari around it.
We're always saddened to see Ferraris and other magnificent vehicles in such a state, but in this case, we really can't see anyone paying $275,000 for what remains a tangled mass of burnt metal.