If you have heard of the Ferrari Sergio, chances are you have never seen one in real life. You are about to find out why.
Note: SupercarTribe.com is not affiliated with Ferrari SPA.
If you listened to our recent Podcast Episode, you would have learnt all about Tailor-Made, Ferrari's term for Bespoke. Through the process you can spec the car in an almost unlimited number of ways, limited only by taste. You can hear all about Tim's Tailor-Made Ferrari F12 TDF here: Podcast.
On Friday, we featured another Tailor-Made car, this time a beautiful Ferrari FF with the most beautiful interior. You can read all about that here: Tailor-Made Ferrari FF.
But there is a problem with a Tailor-Made car that we didn't mention before. It is quite easy to take a £200,000 Ferrari FF, add an additional £150,000 of extras, and for the car to still look like the base model to the untrained eye. What if you want something that is more exclusive than a Ferrari usually is?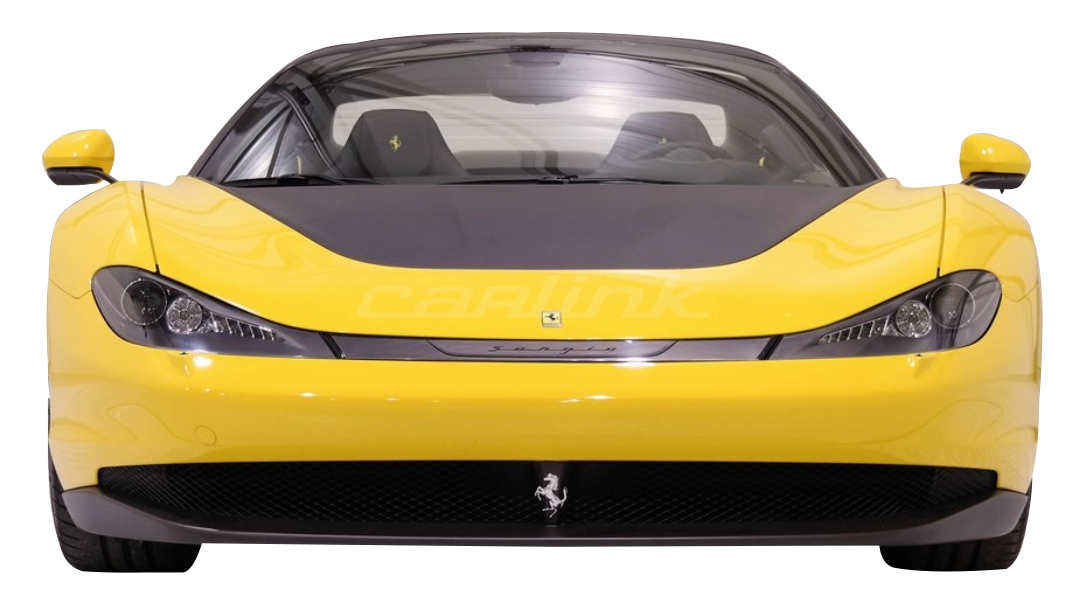 For very deep pockets Ferrari will take any model they make and completely re-body it too, to almost any tasteful shape you want. A handful of owners have done exactly that and created beautiful one-off pieces. The downside is that it's hugely expensive (several millions), and takes a lot of time commitment to design every aspect with the design teams. A few examples include the Ferrari F12 TRS, and James Glickenhaus's Ferrari P4/5 originally based on the Enzo.
But the clever chaps at Ferrari created a mid-point in the market, for people who don't want to spend as much, or too busy to spend so much time with the design team. Enter the Ferrari Sergio, made in honour of the designer Sergio Pininfarina who died in 2012. Concept prototypes were initially shown in 2013, the car was released in 2014, and only 6 were made. Today's Drool car is Car Number 1, and has come up for sale at Carlink in Holland.
This car was delivered in December 2014 to an owner in Switzerland, who it seems did not drive it much as it only has 118km on the clock. In fact, it took him 8 months to register the car! This car obviously has massive collector kudos, and if this was Top Trumps it would beat pretty much any Ferrari ever made.

The car is based on the Ferrari 458 Spider retaining the technology and interior from its origins. However, power is increased by 35bhp to 605bhp, reducing the 0-60 time by 0.4 seconds to 3 seconds flat. This is a quick car, and although the 458 Speciale Aperta is quick, Ferrari were keen to point out that this design takes its cues from the cars of the 60's and 70's.
Rarely something this special comes up. Here is what Carlink have to say about it:
The most unique, and special Ferrari we ever had to offer.
Only 6 units ever produced, by Ferrari, this is No. 1 out of the 6.
Registered in July 2015, with only 118 km.
The Ferrari Sergio is a sports car inspired by the Ferrari Pininfarina Sergio prototype designed by Pininfarina in 2013.
It was built in six specimens and uses the naturally aspirated V8 of the Ferrari 458 Speciale
The first production Ferrari Sergio was delivered to the SBH Royal Auto Gallery in the United Arab Emirates in December, 2014
Deliveries continued in January, 2015, with three being sent to customers in the US, one to Japan and one to Switzerland. This specific yellow Sergio isa EU specced car, originally delivered to Switzerland.
It was sold by invitation only!
This is the first ever Ferrari Sergio to come on the market!

We love the Sergio not just for the exclusivity, but for the design. The car industry went through some very difficult times, with many facing financial ruin or coming close to it. The fact that Ferrari are able to make this car makes car lovers like us very lucky, and six owners even luckier.
The car is available at Carlink in Holland . Be Quick!