Ferraris are expensive cars, and many people think that you need deep pockets in order to buy one. I've had five Ferraris over the years, all of which have cost me much less than $100k, and all at the bottom of their price bracket.
Have I regretted any? Not really, but you have to be sensible, get the right model, pay the right price, and in some cases put in the effort to get them to tip-top condition.
Have you ever fancied a Ferrari for the same price as a new BMW? You might think that this would involve buying a crashed damaged car that needs repairing, but this is not the case. You can purchase someone else's pride and joy, and enjoy it on weekends! Some of them can even be daily driven too.
So now you are curious as to which Ferrari can you buy for less than $100k, and which are best avoided? Let's dive in and have a look based on the cars that are available at the moment.
Ferrari Mondial – The Cheapest
Most people think you should always avoid the cheapest cars, which is a view I can sympathise with. But the cheapest of all Ferraris is actually a decent car and is the Ferrari Mondial.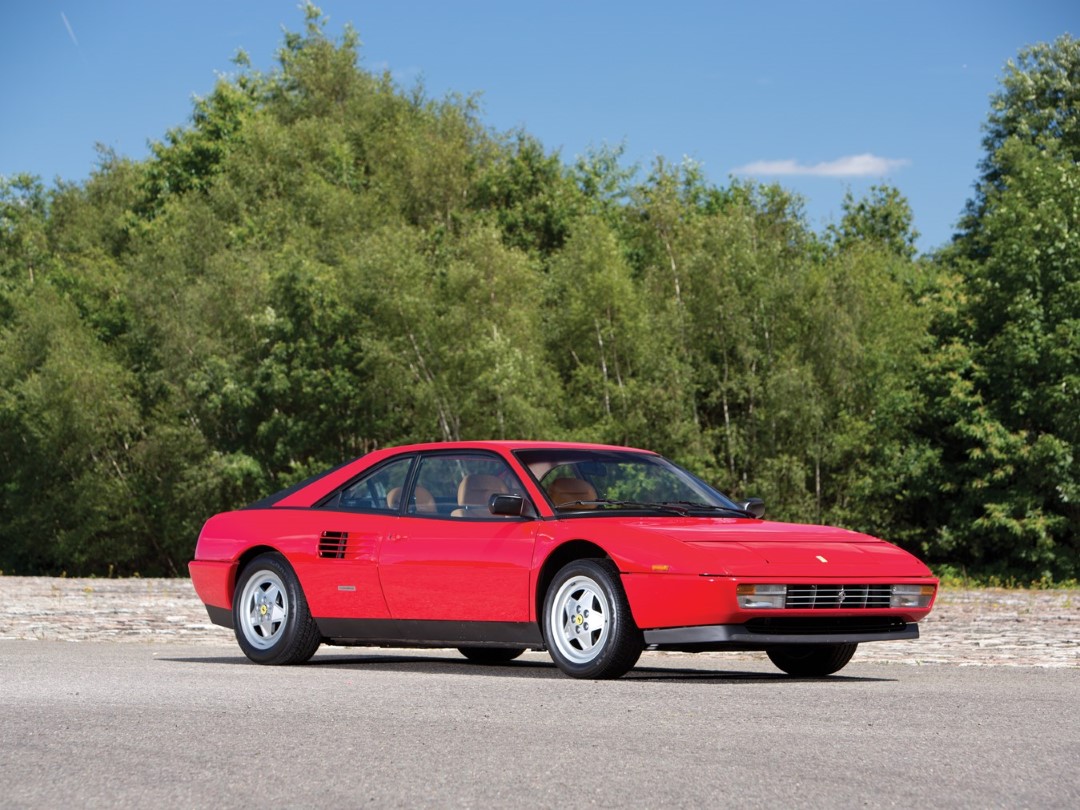 I've had two of these, and they are a lot of fun. There are only two V8 mid-engined 2+2 cars ever made, and both are made by Ferrari. But not all Mondial models are worth buying. The launch model was known as the Ferrari Mondial 8 and was extremely underpowered. 
The first one to consider is the Mondial QV or Quattrovalvole which is a better car because the engine has four valves per cylinder. Although this gives better performance, to maximize the performance from the chassis you want the fourth version, the Ferrari Mondial t. 
The Mondial t has a 3.4L V8 engine which is the same that is fitted to the Ferrari 348 series. It's a lot of fun to drive and sounds amazing which is what you want from a V8 Ferrari. The interior offers good cabin space with space in the back for kids or occasional adults.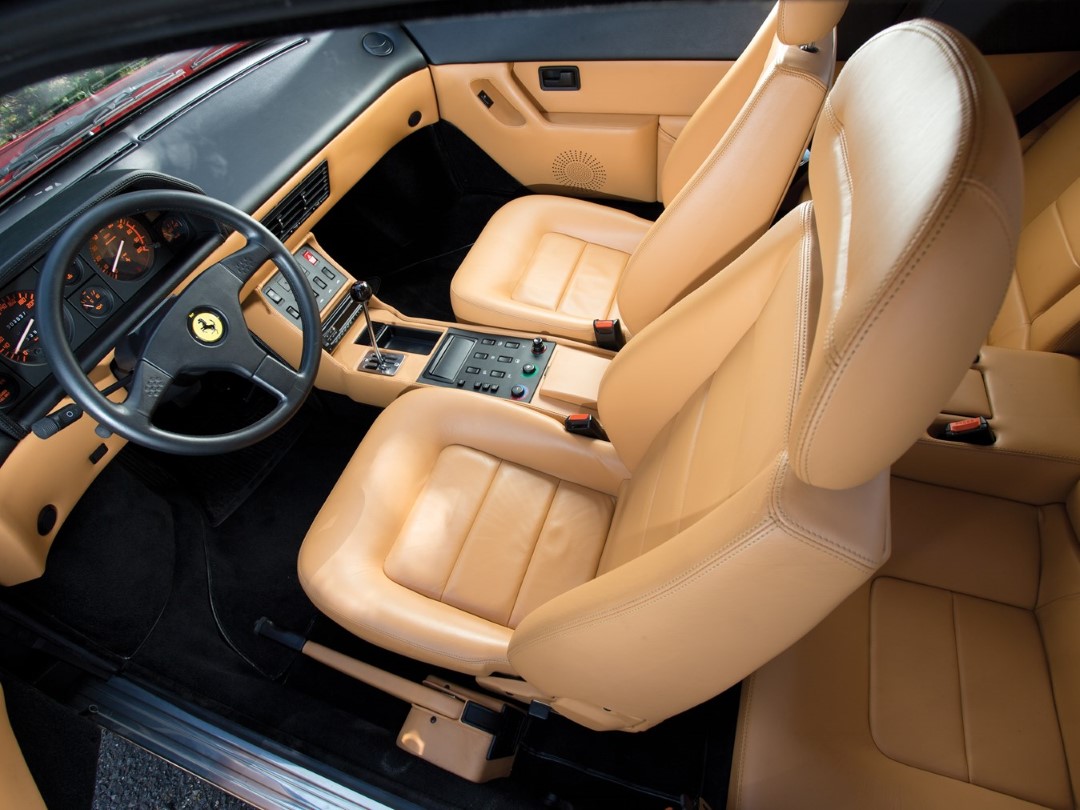 Most people don't like the looks and I get that, but stand-alone I think it's a good-looking car. Most compare it to the F40 or Testarossa which was also made at the same time and compared to those cars few cars can compare. It's not a fair comparison.
Example for Sale: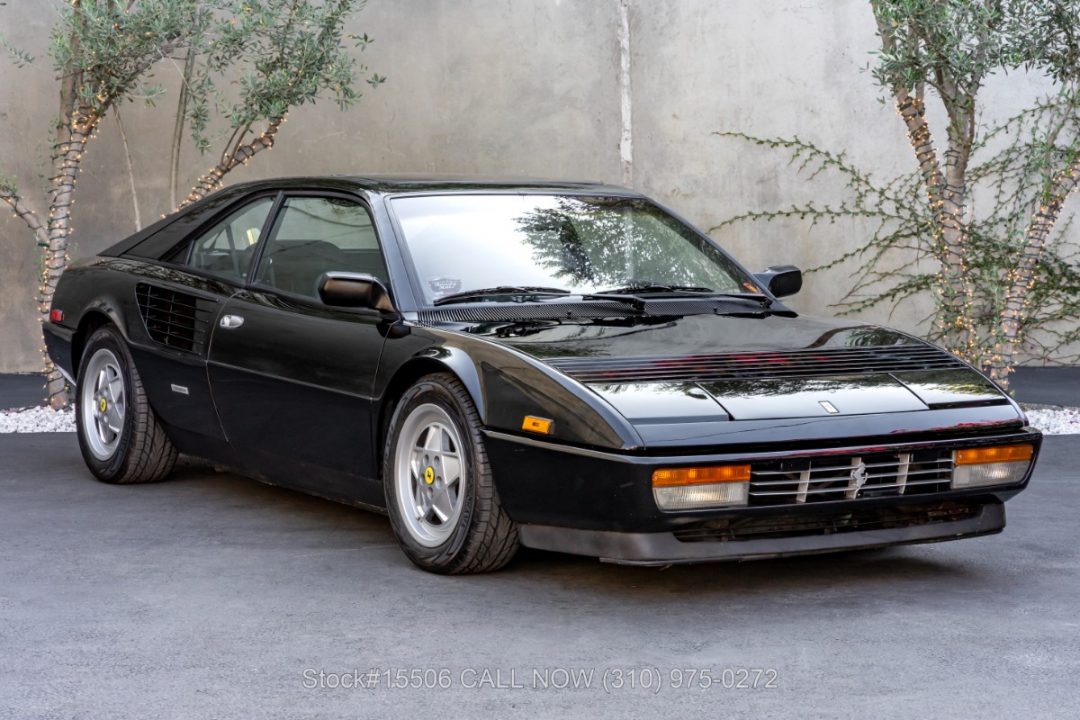 Year: 1987 Mondial 3.2
Mileage: Unknown
Price: $39,950
Ferrari California – The Best Modern Ferrari
If what you prefer is something more modern, then it doesn't get much better than the Ferrari California. Yes, you can buy a Ferrari California for less than $100k.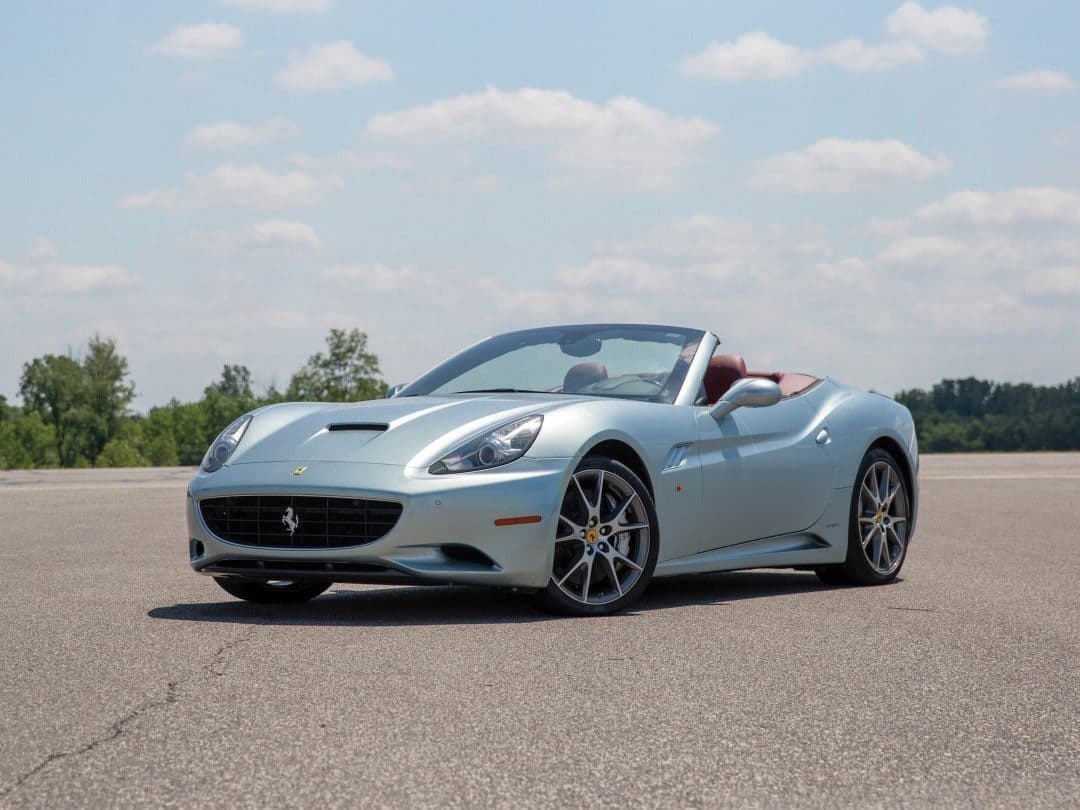 Admittedly this will be for the cheapest examples, and most people will think this is a brand new or nearly new model. It still looks fresh today even though it was launched in 2008. Production of the facelift went on to 2017.
The California name has a lot to live up to, and the newer California and facelift California T certainly lived up to its name. Performance is decent achieving 0-100 km/h in less than 4 secs and going on to 193 mph. Not bad, and you can have the roof down the whole way.
The transmission is a twin-clutch gearbox which makes it enjoyable in traffic or spirited drives. Chassis handling is good, despite having a folding metal roof which is heavy. Amazingly the weight of the roof does not compromise the handling. Credit to the Ferrari design team for making a car that is seriously good fun to drive.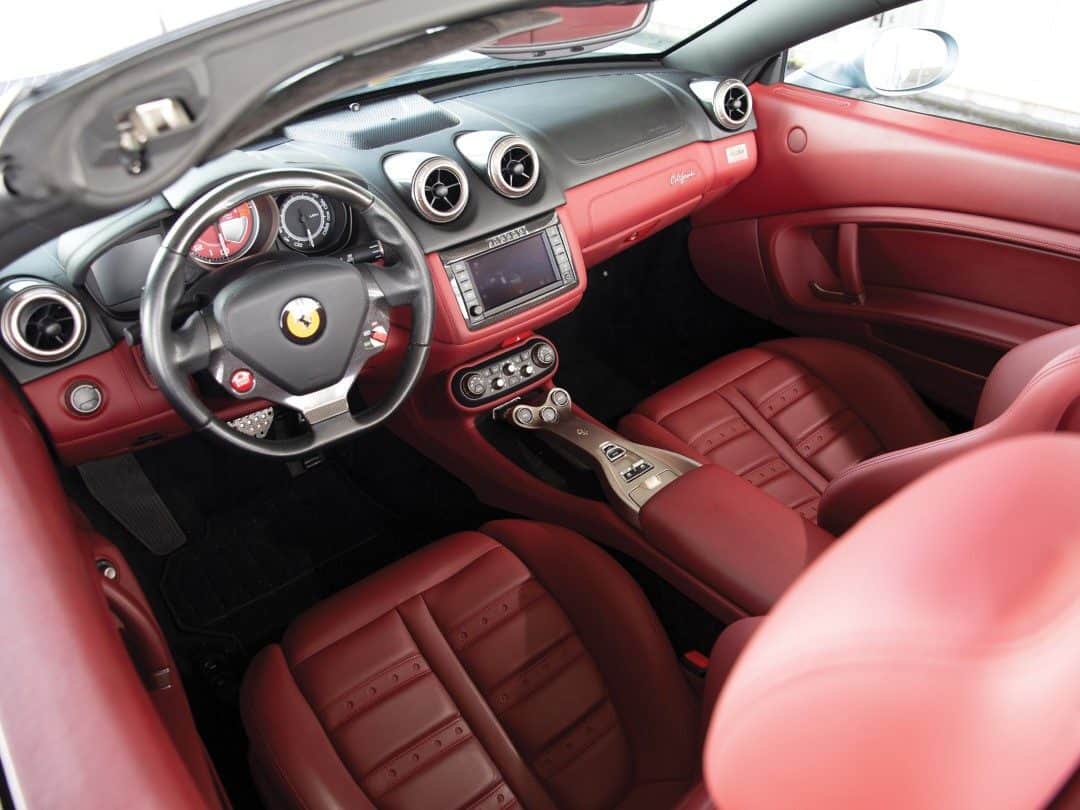 This car is actually practical too. It has occasional seats in the rear which are comparable to a Porsche 911. Boot space is decent and big enough for week trip bags. Most importantly though is that since this is a modern car, it is also reliable. I say this with a caveat though since Ferrari's reliability is not the same as Toyota's. 
But compared to the cars of the 1980s, this thing is brilliant! If you want a modern Ferrari experience it doesn't get much better than this.
Example for Sale: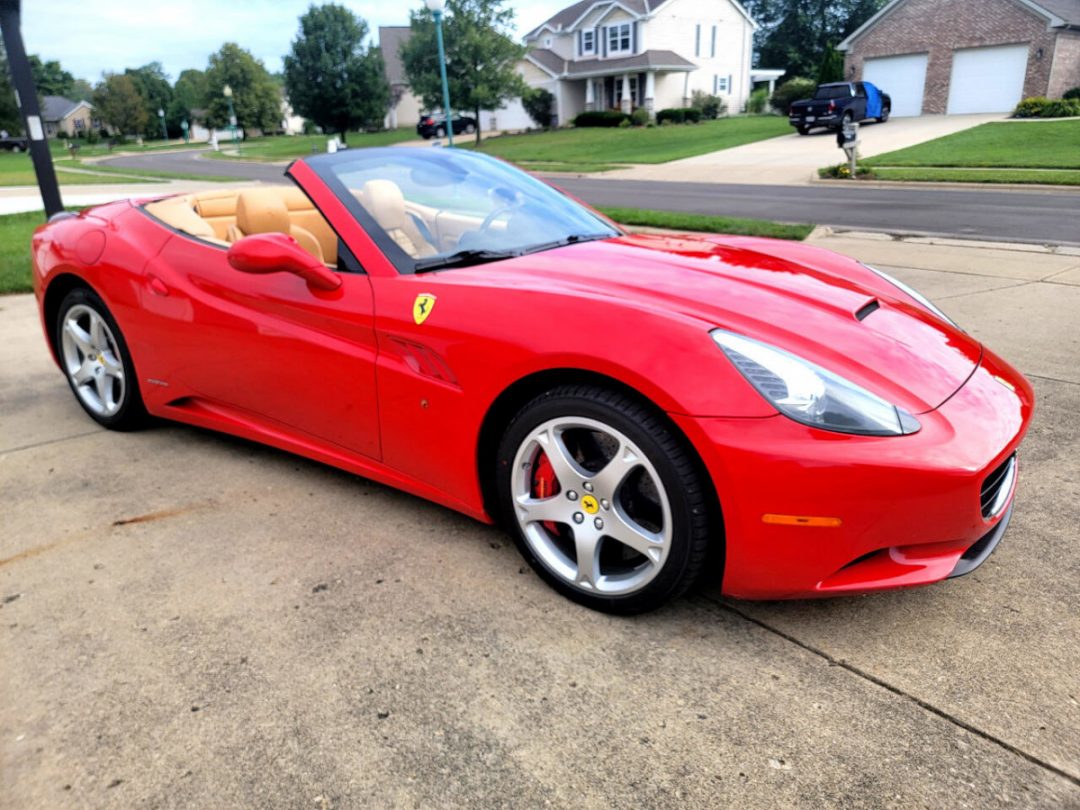 Year: 2010 Ferrari California
Mileage: 56,347 miles
Price: $89,995
Ferrari F430 – The Most Enjoyable Ferrari
But for many people, a Ferrari should be a two-seater, with a V8 engine mounted behind the seats. As a bonus, it could be argued that it should also have an open gated manual gearbox. Although there are a few different model options including the Ferrari 360 Modena, the one to go for is the Ferrari F430 Coupe.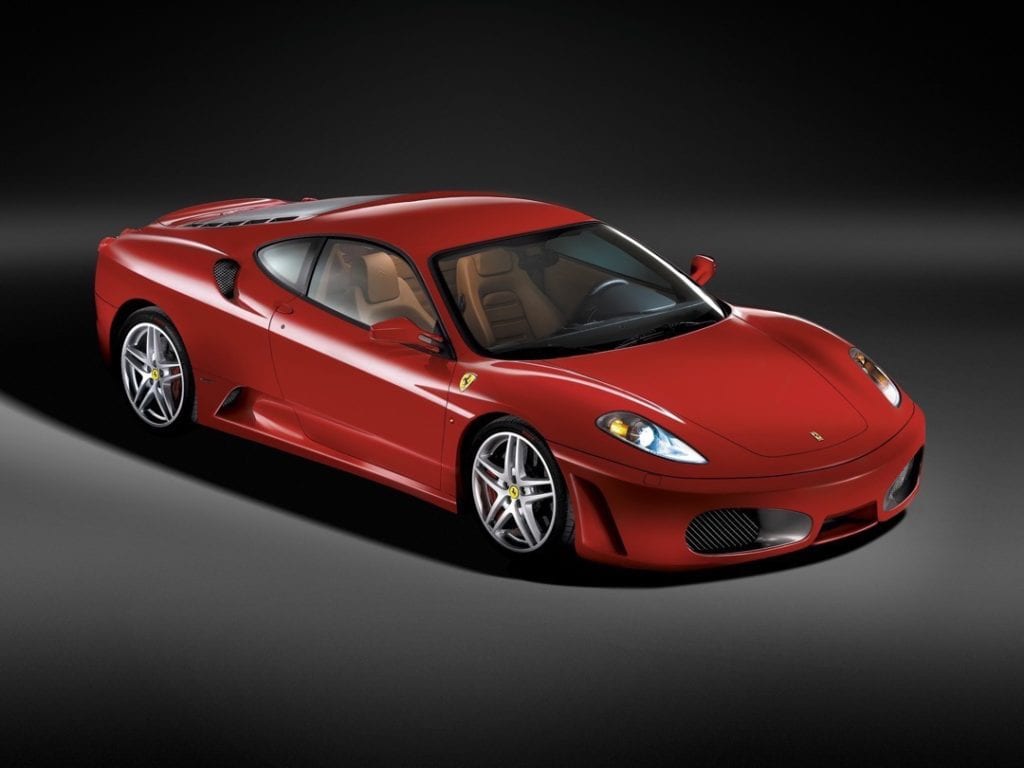 I will say that the Ferrari 360 is almost as good as the F430 and it could be argued either way. The 360 Modena is cheaper too, and you would find it harder to find Ferrari F430 examples that are worth buying. But if the budget stretches all the way to $100k, the F430 is a better car.
The Ferrari F430 ticks all the boxes. Good looking, sporty, performance, reliable, and modern design. The transmission is an improvement over the early F1 boxes making the overall experience better. Also, the interior is better quality and overall a nicer place to sit.
The manual cars may break the budget, and you would be hard pushed to find a Ferrari F430 with a manual gearbox for less than $100k. Saying that there will always be neglected examples that pop up from time to time.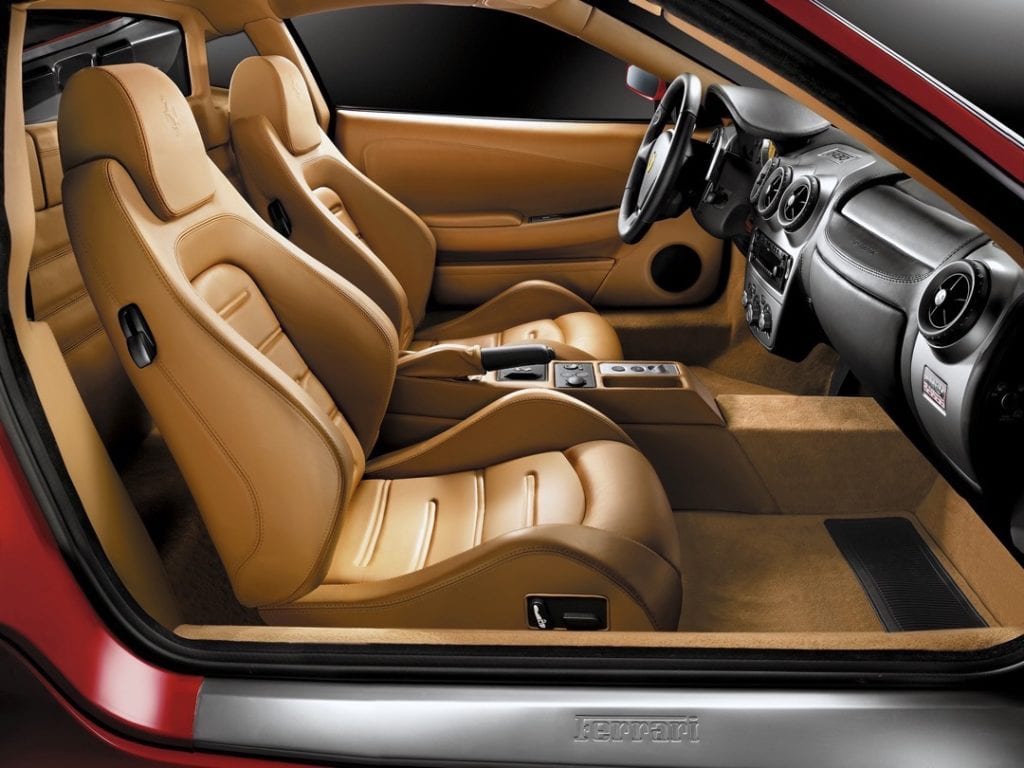 Maintenance is pretty decent too, and you will hear of the dreaded cambelt change that is required. Well for the Ferrari 360 and F430 the Ferrari design included an access panel to change the cambelts. Trust me this is a godsend since in earlier models the only way to change the cambelts was to drop the engine and everything surrounding it. Every three years. Ouch.
So if you want a Ferrari and want it to give you the best overall experience, buy a Ferrari F430.
Example for Sale: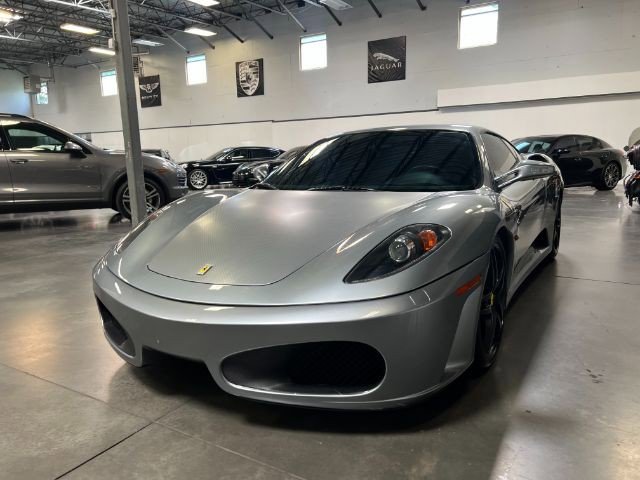 Year: 2005 Ferrari F430 Coupe
Mileage: 51,155 miles
Price: $93,995
Ferrari 456M – The Best Value for Money
I've had two of these so I know a thing or two about them. The Ferrari 456 GT and Ferrari 456M are in my opinion the best value Ferraris you can buy.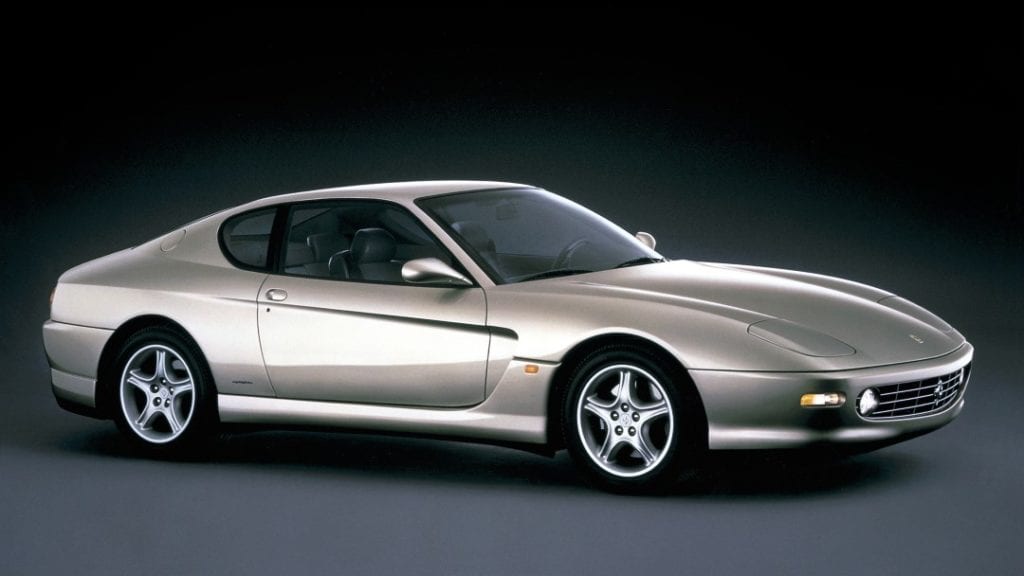 Firstly I just love the looks. It's like a modern-day Ferrari Daytona, especially from the rear, and in my opinion, it has aged oh so well. In fact, the only exterior design feature that gives its age away is the pop-up headlights. 
The car is pretty modern, and for sub-$100k you should be able to source a manual or auto. Now I will admit both my cars were autos and I wish I had bought a manual. But it doesn't take anything away from the overall car. Even in auto, they were great.
It's definitely a traditional layout, with a V12 up front, and transmission in the rear. The V12 gives it a long swooping bonnet, which on the 456M was made of carbon fibre. A cool fact is that for a long time this was the largest single piece of carbon fibre on any car, and may well still be.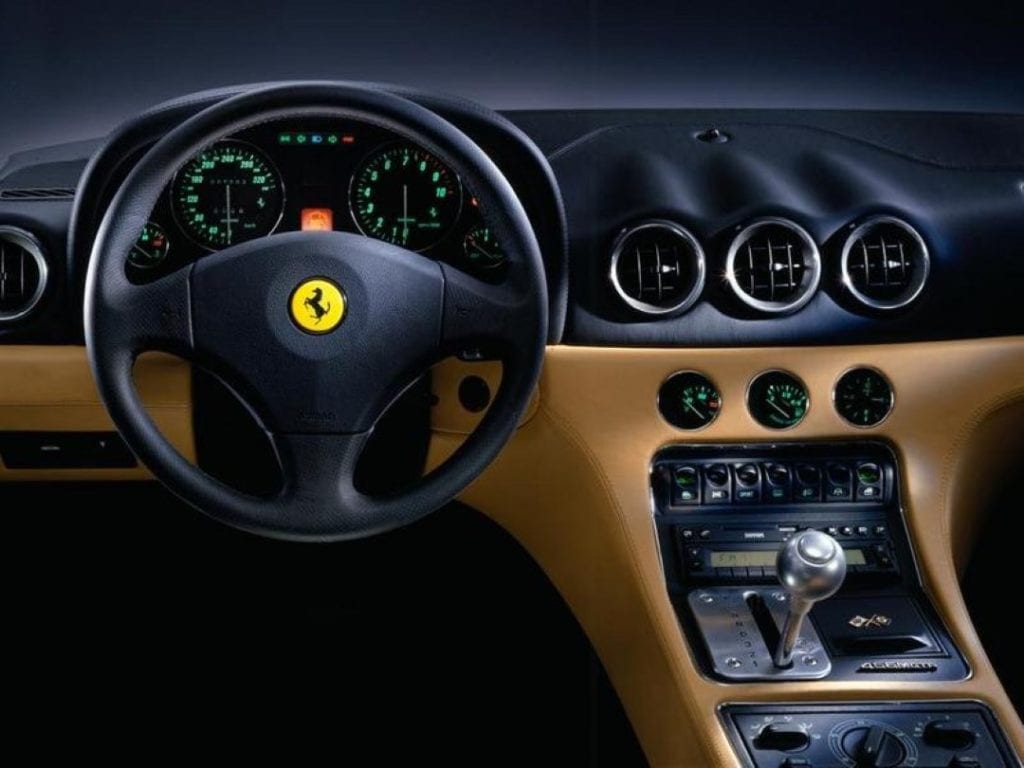 The car is really usable, and I used to use mine as a daily driver. The interior has four usable seats and a decent-sized boot to match. I drove mine from London through Switzerland and Italy to Monaco. It was hugely fun to drive, and may not be quick by modern standards, but it's certainly fast enough to enjoy.
It is also very easy to work on yourself if you are mechanically competent with a spanner. I actually made a series of videos servicing my Ferrari 456M, so you can check that out below.
Example for Sale: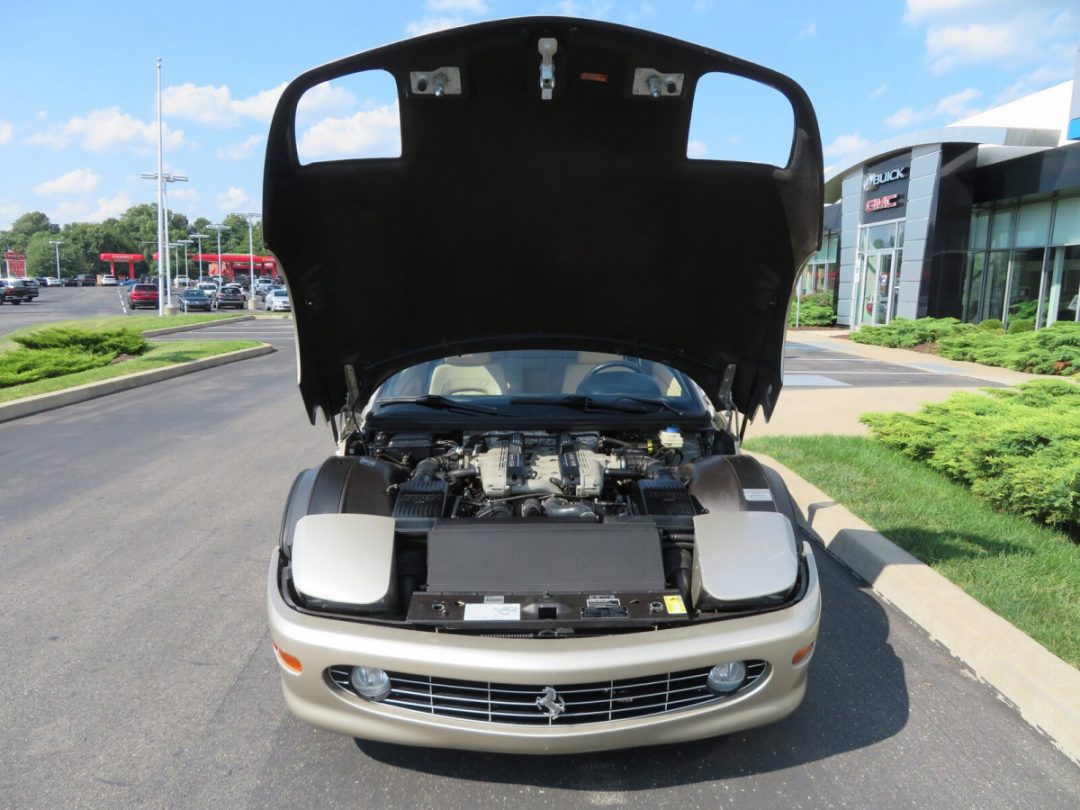 Year: 1999 Ferrari 456M
Mileage: 22,239 miles
Price: $69,000
Ferrari F355 – The best-looking Ferrari for less than $100k
If you are all about the looks of the car, then there are few cars better looking than the Ferrari F355. It already ticks all the other boxes of being a two-seater, V8 and mid-engined, but where it trumps the F430 is in the looks department.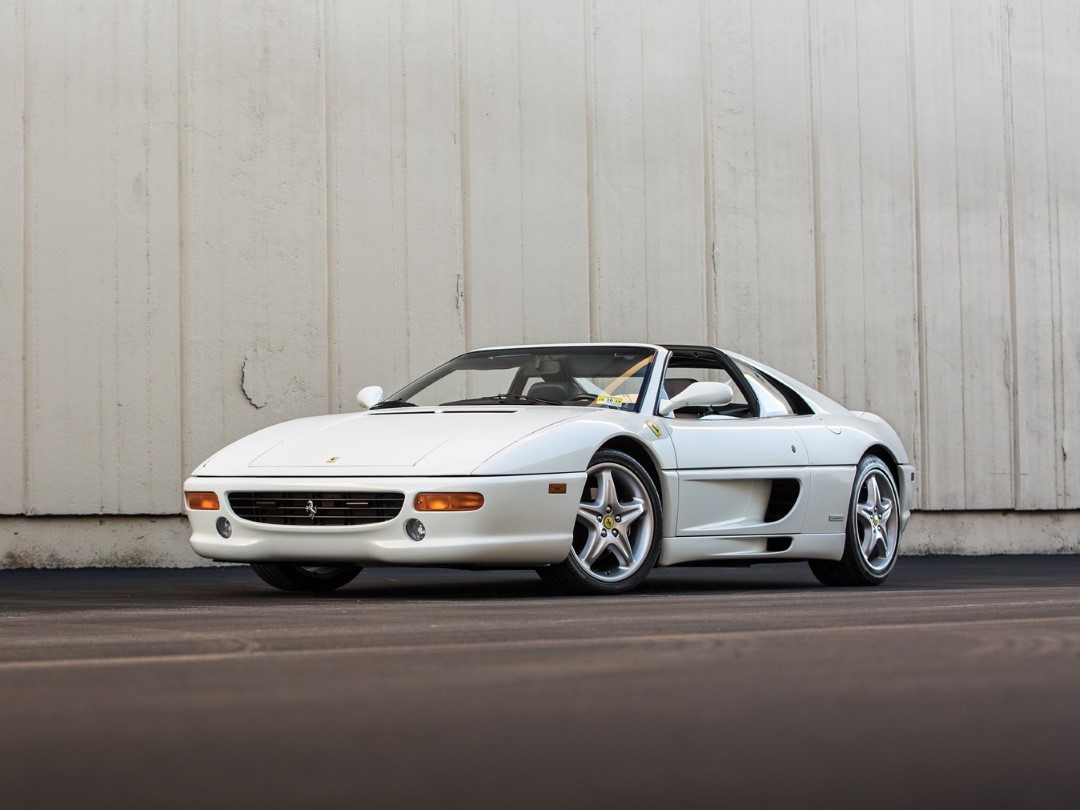 The F355 is beautiful, and stunning from every angle. Sandwiched in-between the Ferrari 348 and Ferrari 360 it put both designs to shame, although there is nothing wrong with either of them! The engine cover is a work of art and good enough to hang on a wall. The rear arches are sculptured perfectly, and the overall side angle is on point.
Surprisingly also it is quite a small car. Many modern cars are a lot larger either for technology or safety requirements, whereas the F355 is compact and purposeful.
But the F355 has another trick up its sleeve. It has one of the best-sounding engines in the Ferrari back catalogue. Possibly the best. This is all thanks to having five valves per cylinder, and aurally it is in a league of its own. In fact, stick a Capristo exhaust on it, and it's epic all the way to 8,250 rpm.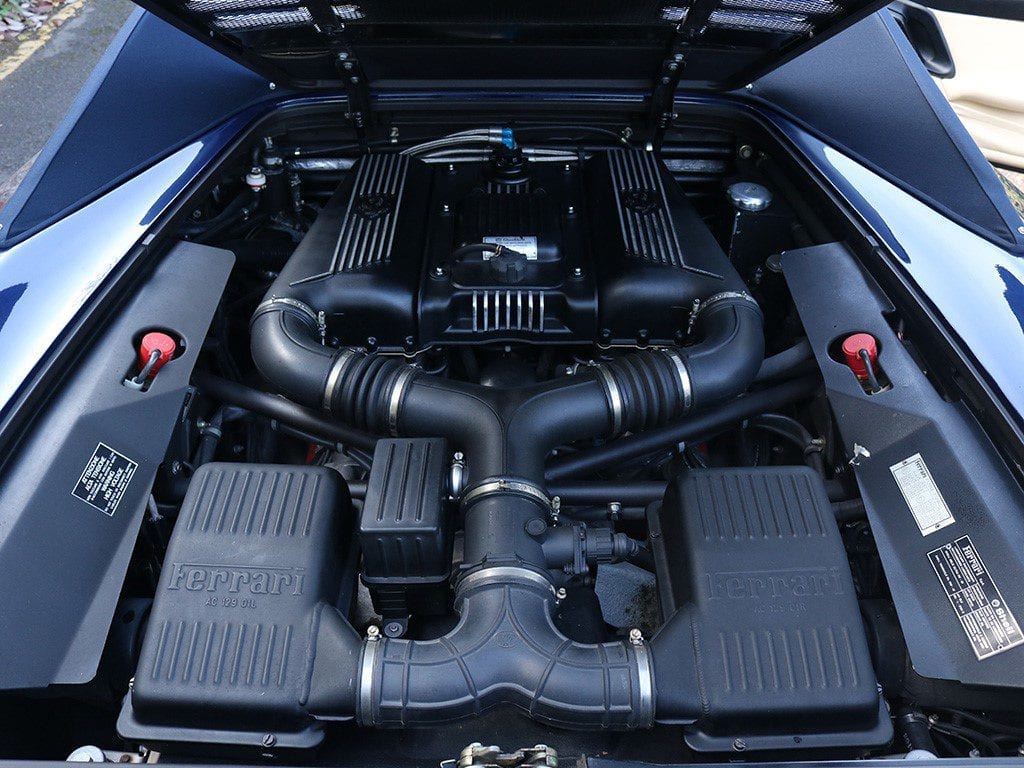 The interior is functional, but not much fun if you were to use this daily. The Ferrari 360 and F430 in comparison are much more daily friendly. But in reality, who would use an F355 for daily now? For the weekend though it is perfect.
But buyers beware! The cambelt change on the Ferrari F355 requires the engine to be dropped, which means maintenance is more expensive than most. There is a way to change the cambelts without removing the engine, but not everyone knows how to do that. It requires removing the tanks and a special tool.
Example for Sale: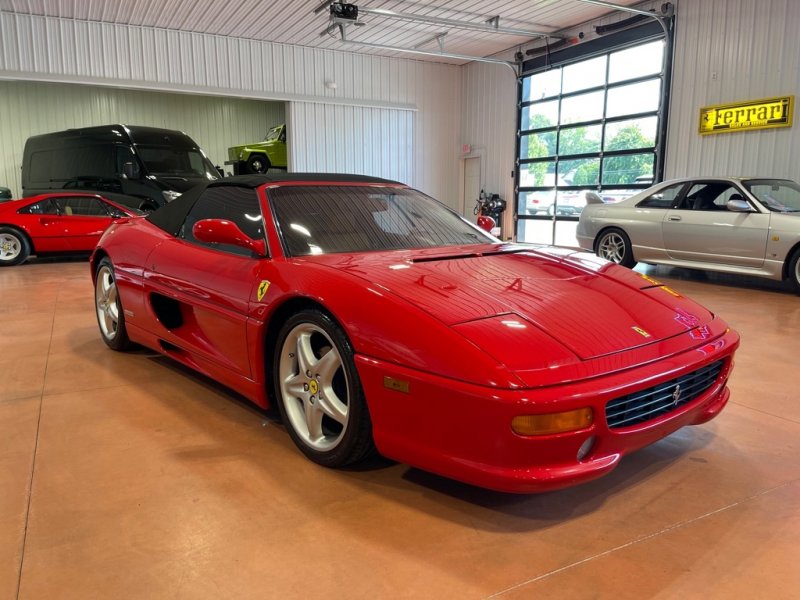 Year: 1999
Mileage: 19,567 miles
Price: $89,500
But which one would I buy?
Ferrari 612 Scaglietti – The one I would buy
Now, this will surprise a lot of people but I would choose the ugly duckling of the offering, the Ferrari 612 Scaglietti. Personally, I love the design of the car, a homage to Sergio Scaglietti and his coachworks, which is now owned by Ferrari.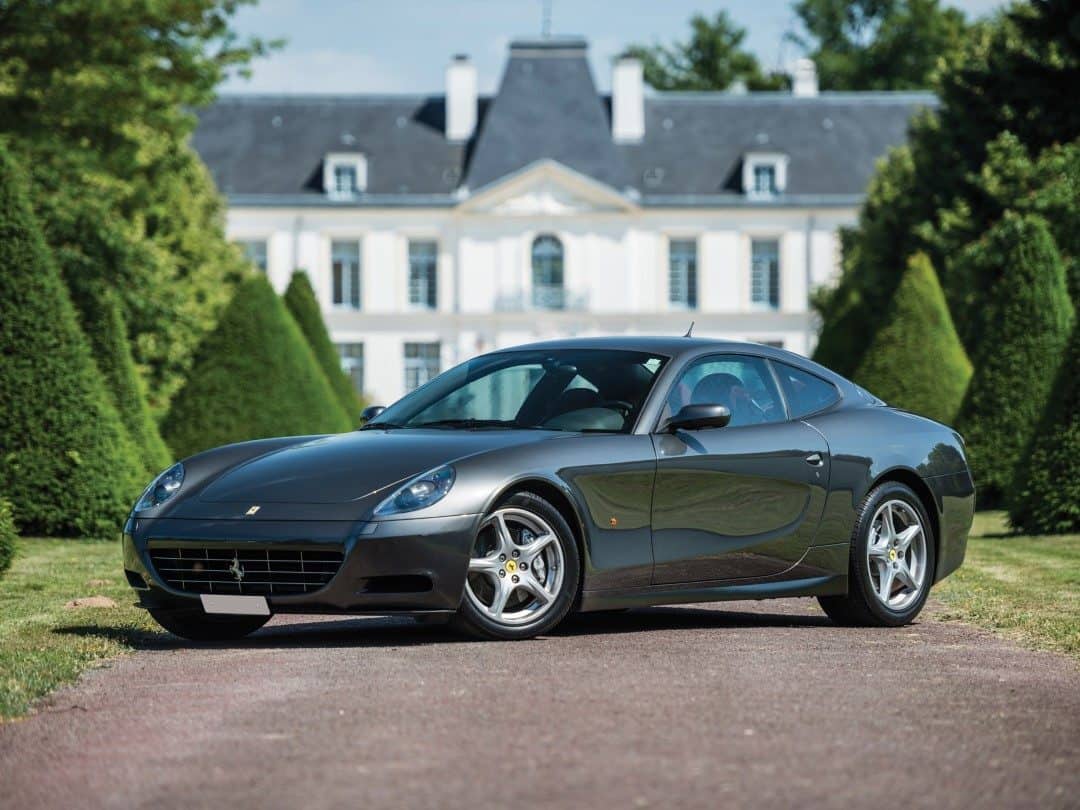 Designing a V12 Ferrari with four usable seats is actually much harder than you might think. The sculptured sides and long bonnet are design features you just don't see on cars nowadays, and the Ferrari 612 looks all the better for it.
But that's not the best thing about the car. The engine is derived from the mighty Ferrari Enzo, and that alone makes this a very special car. The 5.7L engine is paired to either an F1 gearbox or in very rare cases a 6-speed manual. 
For such a big car performance was mindblowing for its time. 0-100 km/h is reached in 4 secs and accelerates all the way to 199 mph. What's more, you can fit four adults and their luggage in comfort. 
The body and chassis are aluminium, and despite its size, it handles remarkably well. This was a big step up from the Ferrari 456M which it replaced, and the last of the coupe bodies before the Ferrari FF shooting brake design took over. In fact, it will probably never be repeated as the new Ferrari SUV takes over this "practical Ferrari" slot.
But would I really have one over the Ferrari F430 or the California? I would love the idea of getting a Ferrari F430 or even a Ferrari 458 Italia, but the reality is that a two-seater would not suit our family set-up. My wife and kids are all car enthusiasts and so only taking one passenger is a fight just not worth having. The likelihood is that I will be the one left behind!
The Ferrari 612 Scaglietti is everything I would need it to be. Four seaters, modern, great looks, and cool name. What do you drive? I drive a Scaglietti. I like the sound of that!
Example for Sale: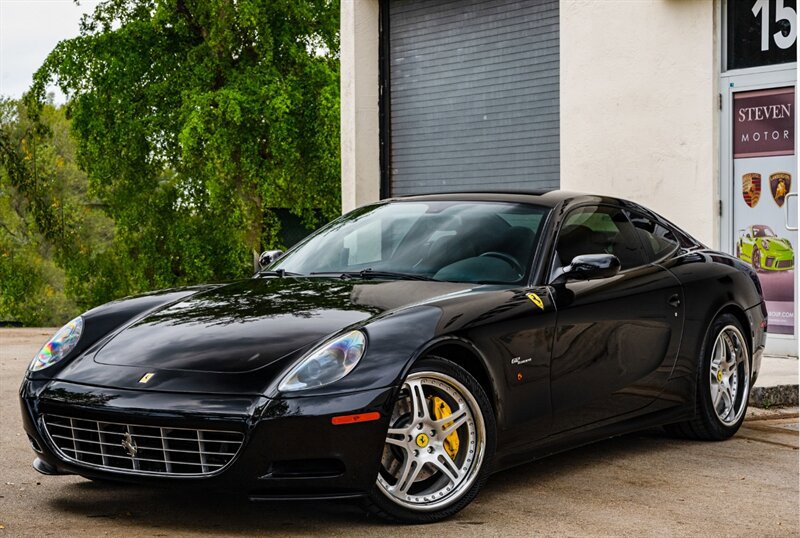 Year: 2006 Ferrari 612 Scaglietti
Mileage: 22,068
Price: $97,990
Which Ferraris would I Avoid?
So there are some obvious omissions that I excluded from my selection. This is where I will upset a lot of people. Let's look at some of the cars that didn't make it, and why I ruled them out.
Ferrari 308/328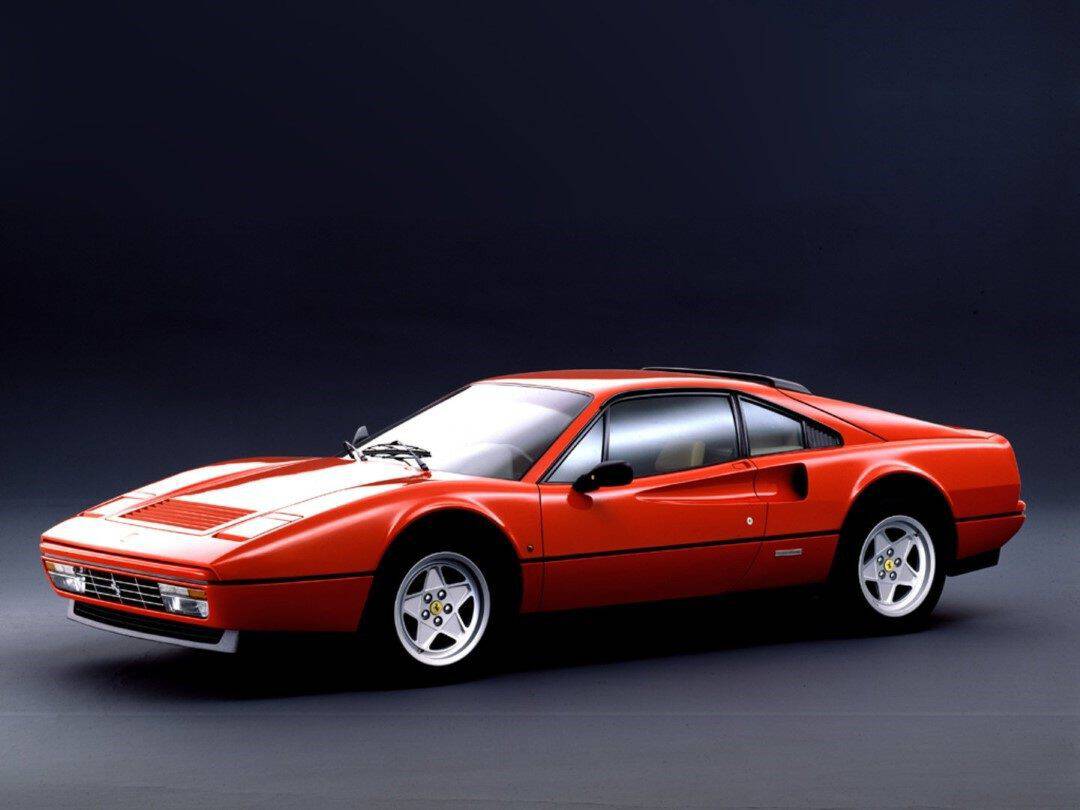 These are good cars, but mechanically can be temperamental. Purchase costs will be more than the Mondial, and good examples will fall into Ferrari 360 Modena territory. And this is the main reason why it was excluded because for a bit more money (and in budget) the Ferrari 360 Modena is a better choice.
Ferrari 400 Series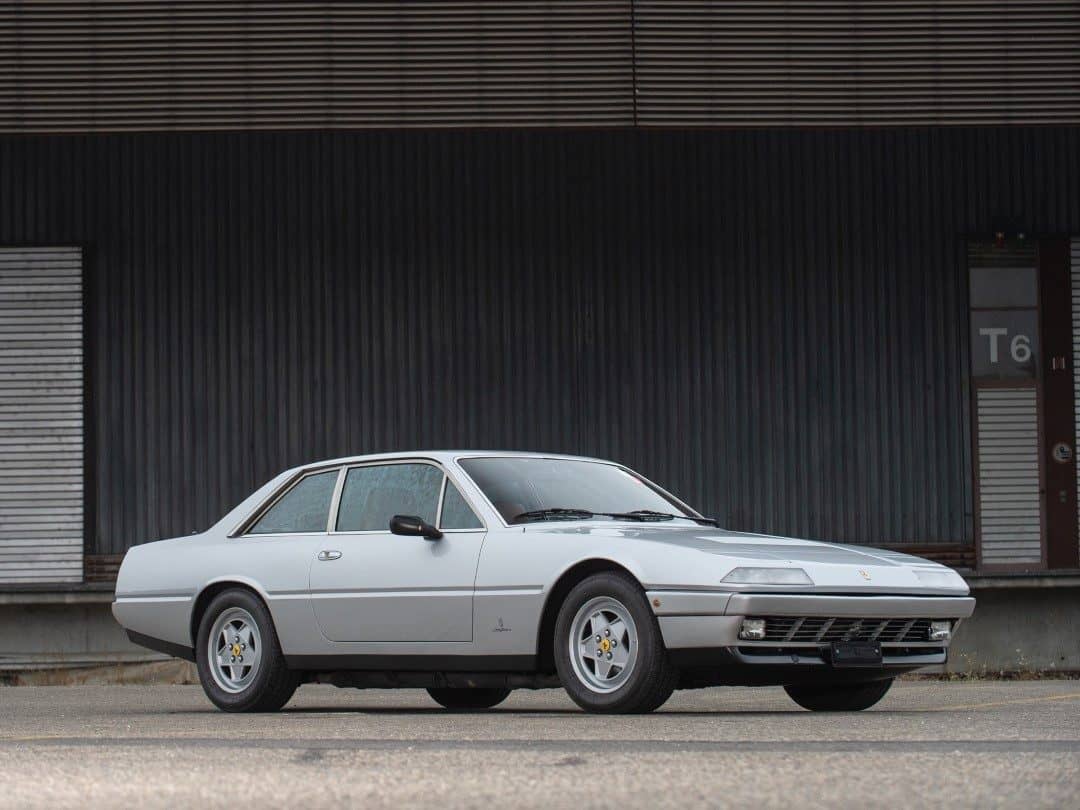 The Ferrari 400 series will always be remembered for its appearance in Rain Man, which is ironic because it was never officially imported into the US. But they are expensive and complex cars to maintain. I purchased one for restoration, but the enormity of the work scared me and I sold it on. It's a great car, but the low prices mean that it will never be worth whatever money you put into it.
Ferrari 348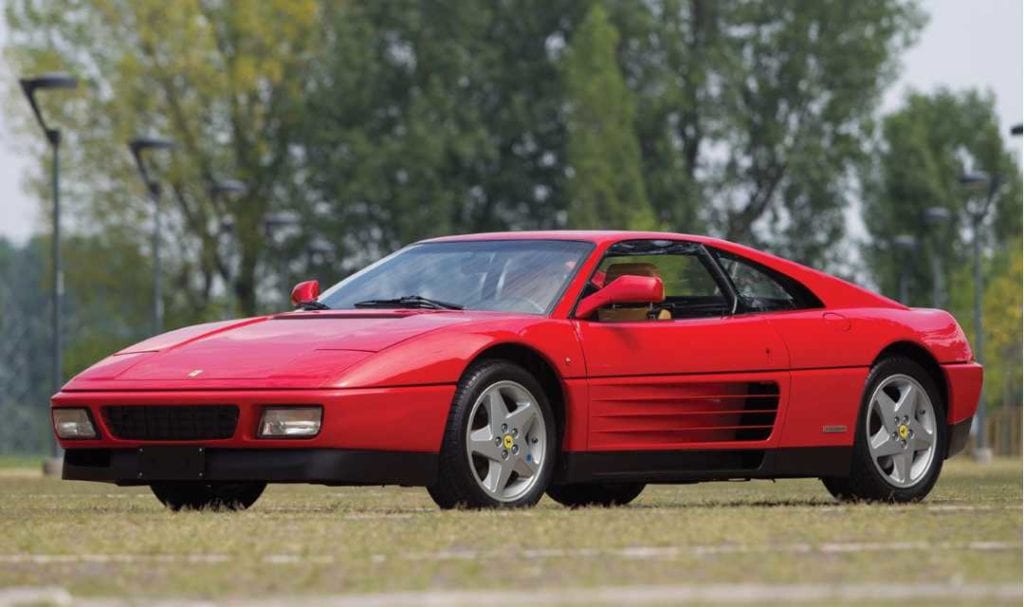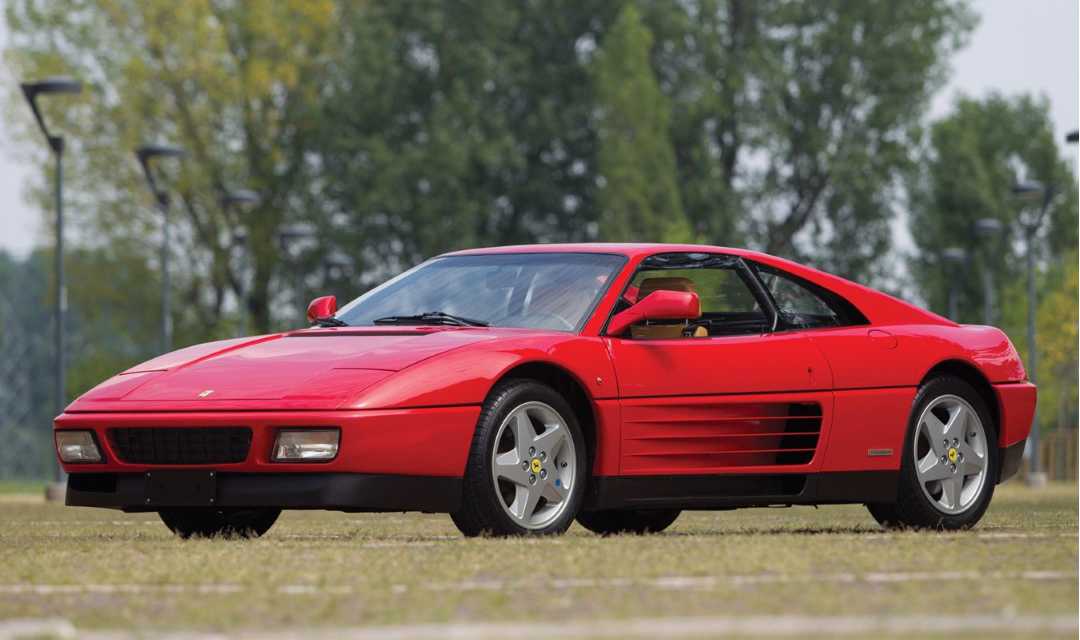 Again another good car for the lower end of the price budget. However, cars like the Ferrari F355, 360 Modena, or F430 are better choices overall. All are faster and easier to live with. The 348 is also pre-power steering too, so as much as you might like to think you can drive like Schumacher, most of us want creature comforts too.
Ferrari 550/575 Maranello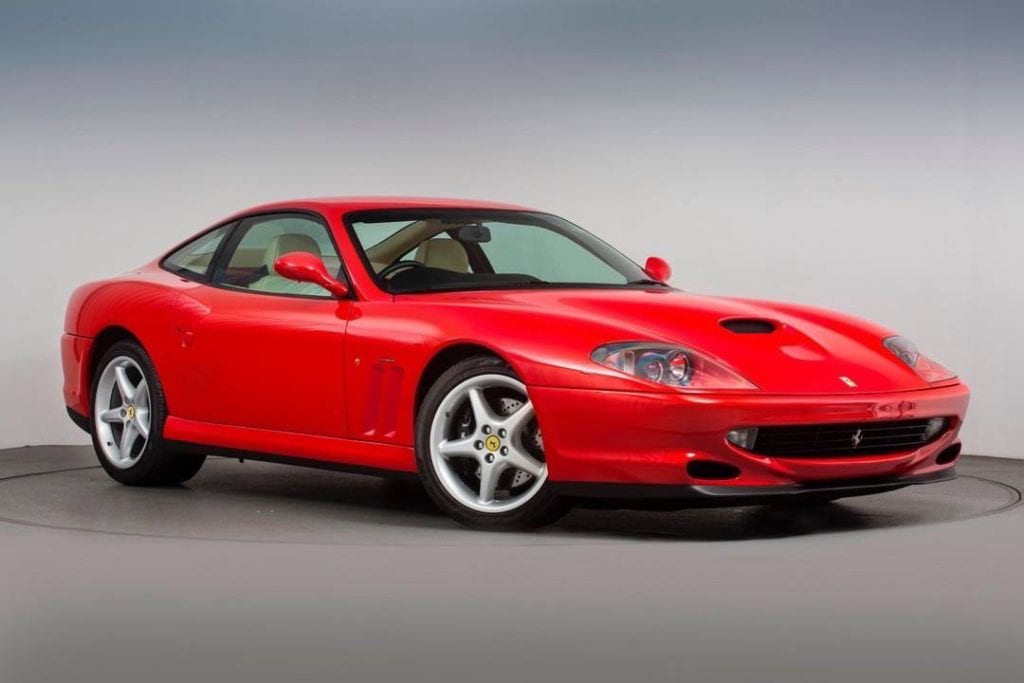 $100k might just stretch far enough to pick up Ferrari 550 Maranello, and if it does it's a great car. But at that price, it might be tired examples that need much maintenance. Also compared to the latter cars like the Ferrari 599 that replaced it, it does look dated. 
I'm gonna grab my coat and run. I'm sure that last sentence will be controversial with some!