Lamborghini Urus – Key Details
The Ultimate Guide to the Lamborghini Sian Roadster
Lamborghini Urus – Photo Gallery
Lamborghini Urus – Technical Specifications
Lamborghini Urus – Registry & Videos
Lamborghini Urus – Key Details
| Lamborghini Urus | Detail |
| --- | --- |
| Launched: | 2018 |
| Engine: | V8 |
| Power: | 650 hp (478 kW) at 6,000 rpm |
| Torque: | 850 Nm at 2,250-4,500 rpm |
| Top Speed: | 305 km/h / 189 mph |
| 0-62 mph (0-100 kmh): | 3.6 s |
| Replaces: | TBC |
| Did you know: | TBC |
The Ultimate Guide to the Lamborghini Urus
LAMBORGHINI URUS – THE AVENTADOR OF SUVS
Somewhat late to the high-performance SUV game, Lamborghini released their new SUV, the Urus, in early 2018 to address the needs of the growing number of people demanding the on-road performance of a supercar combined with the off-road and cargo-carrying abilities of a crossover. While it shares a platform with the likes of the Audi Q7, Porsche Cayenne, and Bentley Bentayga, the Urus sits at the top of the SUV pack in just about every way. Designed to outpace all other luxury SUVs in 3 distinct categories (sporty, elegant, and off-road), the Urus has been given the full treatment.
Although other manufacturers like Porsche and Land Rover would balk at the idea, Lamborghini claims its Urus is the world's first Super Sport Utility Vehicle. Being the lowest SUV in its class and fitted with optional 23-inch wheels, however, going very far off-road could get a bit tricky. Then again, get on the power and you might just be surprised how far the Urus' biturbo V8 will carry you. A stout 650 bhp and 627 lb-ft of torque torpedo this hefty SUV to 62 mph in just 3.6 seconds, while the top speed is a remarkable 189 mph. Those are impressive stats for any vehicle, but they take on a whole new meaning when you learn that the Urus weighs a staggering 2200 kg.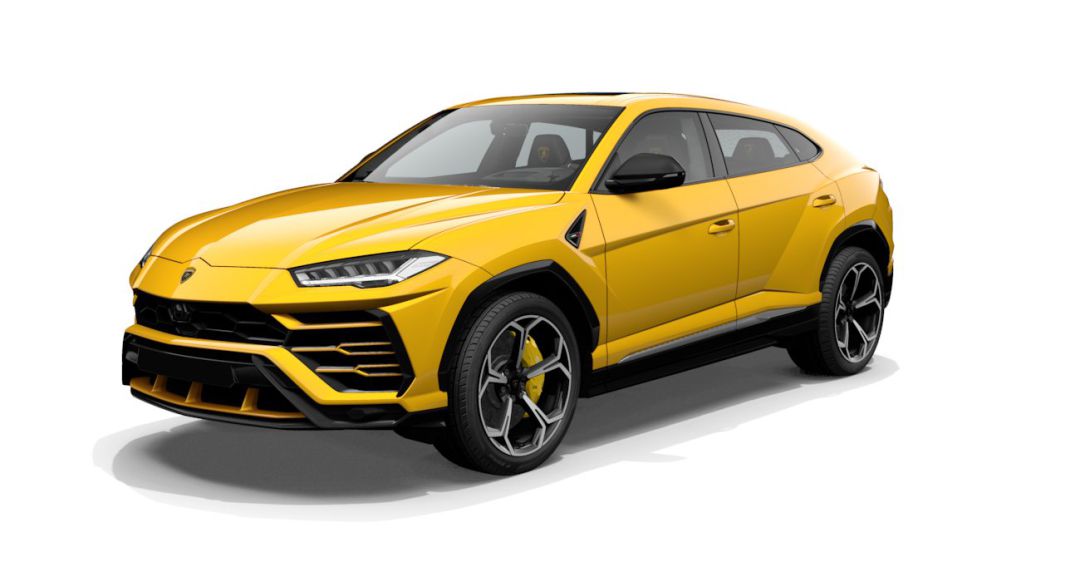 The permanent 4-wheel drive system directs 60 per cent of the power rearwards under normal circumstances, but can send up to 70 per cent to the front wheels if necessary. Lamborghini's ANIMA drive mode selector gives drivers 6 options; 3 for on-road and three for off-pavement fun. To help manage that astronomical kerb weight, Lamborghini installed the following systems: a 4-wheel steering system with active rear torque vectoring, a roll stabilisation system, carbon ceramic brakes, and an adaptive air suspension. The fun doesn't stop there, however, as the interior of the Urus is something special as well.
Occupants will be simultaneously coddled by the sumptuous natural leather seats and astonished by an instrument panel looking like something out of a futuristic spacecraft. Three screens greet the driver in this aeronautical-themed cabin, with a virtual keyboard interpreting handwritten instructions. The dashboard follows the familiar Lamborghini "Y" theme. In providing everything its owners could desire for both pavement and dirt travels, Lamborghini has given the Urus the largest options package for any of its models, ever. Lamborghini clearly threw all it has into their new SUV, with impressive results.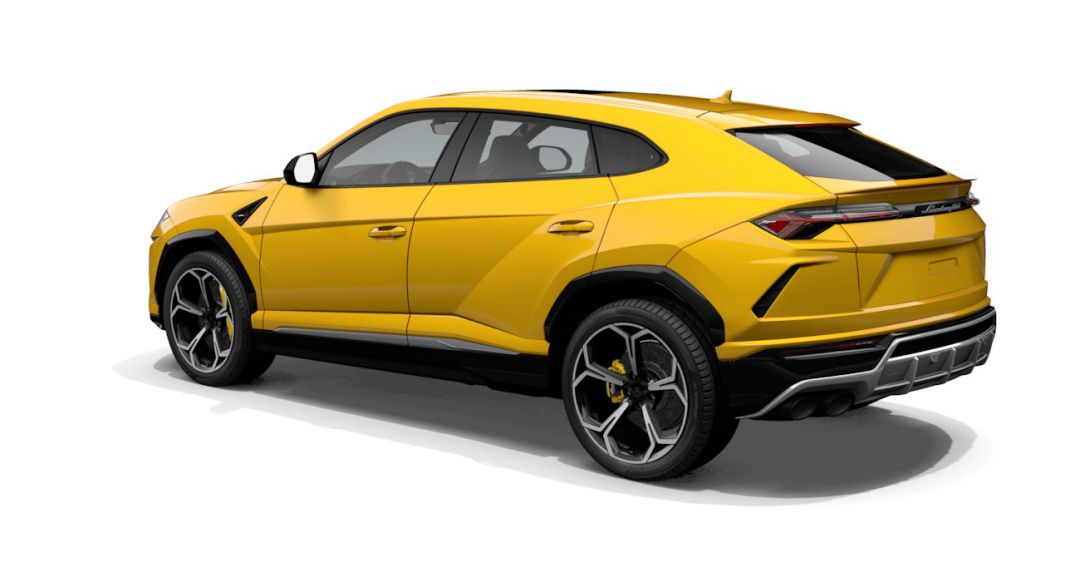 Lamborghini Urus – Photo Gallery
Photo Credits: Lamborghini
Lamborghini Urus – Technical Specifications
| Technical Specification | Detail |
| --- | --- |
| Performance | |
| 0-100 km/h | 3.6 s |
| 0 -200 km/h | 12.8 s |
| Max. speed | 305 km/h / 189 mph |
| Engine | |
| Type | V8 |
| Overall displacement | 3,996 cm3 (243.85 cu in) |
| Max. power output* | 650 CV (478 kW) @ 6,000 rpm |
| Max. torque* | 850 Nm (626,93 lb.-ft.) @ 2,250-4,500 rpm |
| Dimensions & Weight | |
| Length | 5,112 mm (201.26 in) |
| Width | 2,016 mm (79.37 in) |
| Height | 1638 mm (64.5 in) |
| Dry weight** | TBC |
| Fuel Consumption | 12,7 l/100km |
| Co2 Emissions | TBC |
Lamborghini Urus – Registry & Videos
If you enjoyed all this but want more, check out these additional resources.
SupercarTribe Youtube Playlist
If you like this, you'll love these: