There are some cars that are very rare – with only limited production runs that make them highly collectable – and then there are cars like the quite spectacular Ferrari 512S Modulo, which were never intended for production, and remain unique.
Built in 1970 to showcase the futuristic design abilities of legendary design house Pininfarina – a long-time Ferrari partner – the Modulo, with its stunning low body and large glass areas, looked like no other car in the world when it made its debut at the Geneva Motor show of that year, and instantly became a crowd favourite.
After all, if this is what future Ferrari's were going to look like, things would get very exciting indeed! Of course, with its enclosed wheels and space-ship like design cues, there would not be a Ferrari as wild and outlandish as this, but it did show what designers could do with a Ferrari 512 chassis and engine.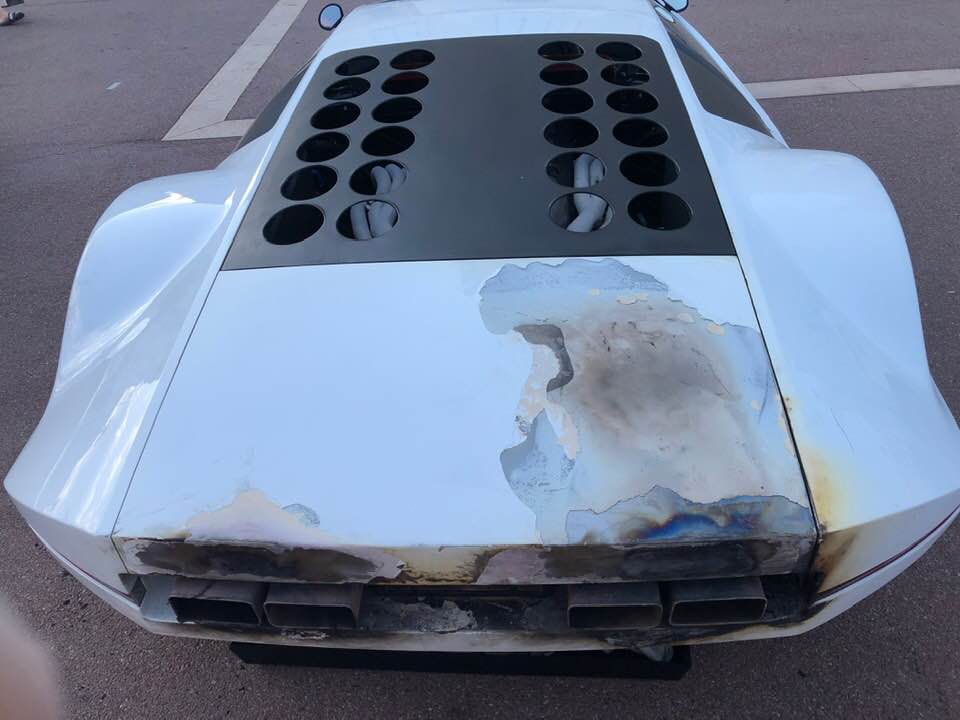 Where is it Now?
Ferrari fanatic and collector James Glickenhaus managed to achieve what many thought impossible, and convinced Pininfarina to sell him the car in 2014. Design houses are not keen on selling prized models such as this, hence all-round amazement when he bought it. No word has been mentioned as to the price paid for the Modulo, but Glickenhaus set about having it restored to drive.
With its mighty 5.0 litre 12-cylinder engine sitting behind the driver in classic mid-engined configuration, and pushing out a reputed 550bhp, this 3-foot high machine is said to hit 60mph (100kmh) in just 3.0 seconds – although notably, that has never been proven.
After displaying the restored Modulo, moving at last under its own power, at the prestigious Villa d'Este Concours in May where it wowed the crowds, Glickenhaus intended to show it elsewhere. Last week, however, an exhaust fault caused a fire at the rear of the Modulo, and photographs of the damage show a scorched and blistered bodywork. 
Fortunately, during restoration Glickenhaus had taken the precaution of fitting a fire-suppression system; this did its job, and the damage is – according to the owner – 'no big deal'. Apparently, he checked the bodywork, and continued on his way.
Enthusiasts such as Glickenhaus should be applauded, we think, for keeping such wonderful examples of the automobile designers art in the public eye. The car will be fully repaired and restored once more.