Rolls-Royce owners may not often be thought of as the most intrepid explorers. But that doesn't mean they don't enjoy a great view of the night sky once in a while. Today's drool car, this gorgeous Salamanca Blue Phantom, will allow it owner to admire the night sky at any time, and no matter the weather. That's because the fiber-optic starlight headliner displays the night sky, complete with constellations. Of course, there's a lot more to the Phantom than just a fancy headliner. 

The newest version of the Phantom was the first Rolls-Royce model to sit on an all-new platform the company calls "Architecture of Luxury." Also new is the twin-turbo V12 producing 563 bhp and 664 lb-ft of torque. That's enough to power this jumbo-size luxury barge from 0 – 62 in 5.3 seconds, with a 186-mph top speed. Don't expect the performance to be jarring, however. That's because the Phantoms whole raison d'etre is keeping passengers as comfortable as possible. Active anti-roll bars and a self-levelling air suspension keep the ride stable and level, while a camera system dubbed "Flagbearer" scans the road to prepare the suspension for any upcoming irregularities. Intensive focus on sound insulation has resulted in, according to Rolls-Royce, the quietest car in the world. And to pass the time on long drives, custom tablets can swivel out from the front seatbacks.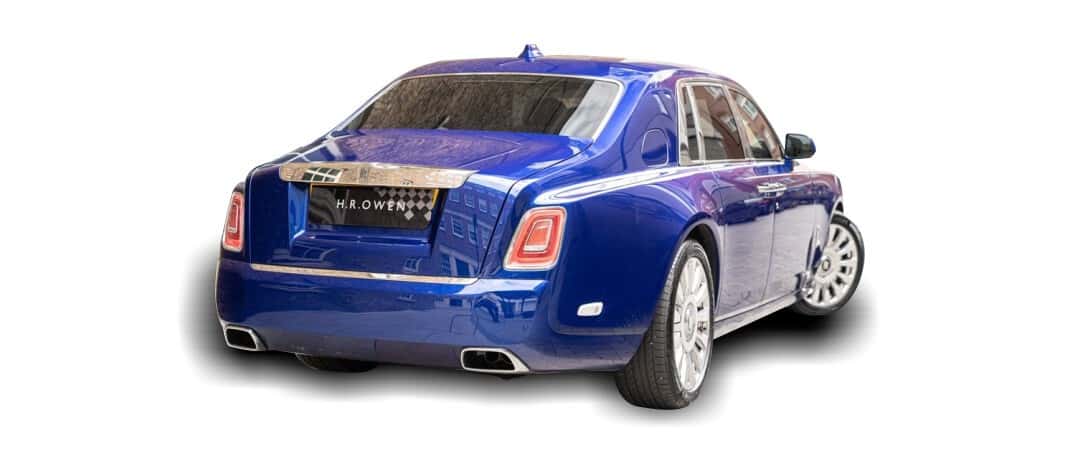 This resplendently blue Phantom is offered for sale at H.R. Owen in London. Here is what they have to say about it:
Rolls-Royce Motor Cars London are proud to present this stunning Phantom finished in Salamanca Blue with Creme Light interior This Phantom has to be seen to be truly appreciated. An unmistakable aura. A presence that defies time itself. 
For £359,950, this presence can sit inside of your garage. Sure, that's a lot of money for a car, but with all of these amazing features, I doubt any owner would feel that it's not worth it. This is a vehicle that can truly be enjoyed even when it's not in motion. Whether you are reclining in the back seat, admiring the simulated night sky or running your fingers along the expert craftsmanship that is evident on every surface of the car, there is no end to the fun you can have with this Rolls-Royce Phantom. 
THE ROLLS-ROYCE PHANTOM GALLERY
This car is available at: H.R Owen.