If you're looking to buy your first Ferrari, or perhaps grow the collection with another Ferrari, first of all congrats! There's an old saying that you will always remember the first Ferrari you buy, and sadly you'll always remember selling it too. Thats sadly true, but that's another story for another time.
Right now, there are probably a hundred questions running through your mind before you have even got your wallet out. How much does it cost to actually buy a Ferrari? What is the cheapest Ferrari you can buy? Are Ferraris expensive to maintain? How reliable are Ferraris?
Maybe your buying reasons are different, and you are looking to buy a Ferrari more as an investment. Perhaps you know what you want, but worried about the risks of buying a used Ferrari. All of these questions are valid, but ultimately what it comes down to is knowing what type of experience you are actually looking for.
To help you along with the buying process, I've put together a list of 9 things you should consider when buying any Ferrari, some of which you may never have even thought about!
1. NEW VS OLD?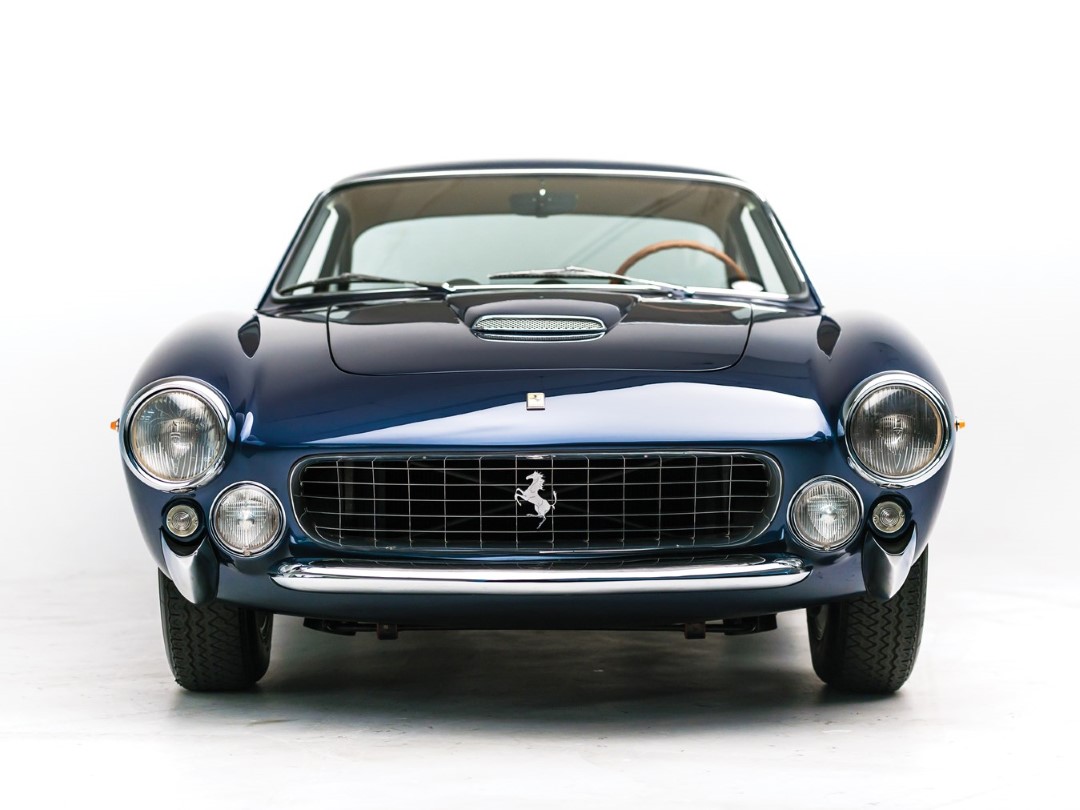 The answer to this question might depend on your budget, but as you will see it's not necessarily as straightforward as that. If you have the financial means then you may just decide that you have to have the latest Ferrari. Kudos if that's the case, and the model is probably the main choice you need to make.
But for most people it is a serious question to ask, as new cars are out of reach of most enthusiasts. Enter the used supercar market for the rest of us. But as you are probably finding out, it is not just budget that impacts the decision process, especially when it comes to Ferrari.
Unlike most cars a used Ferrari can, and quite often does cost more than a new Ferrari. In some cases much, much more, with some cars selling for in excess of $50 million! The classic Ferrari market has never been stronger with Ferrari prices being broken year after year.
So as you can see, budget is not the most important question. Far from it in fact, and we will come back to the budget later. New and used Ferraris give massively different experiences, and the used market can be broken down further:
These are not official categories, but more how I view the breakdown of models over time. For a full view of the different models, check out our Wiki section.
2. TWO-SEATER OR FOUR-SEATER?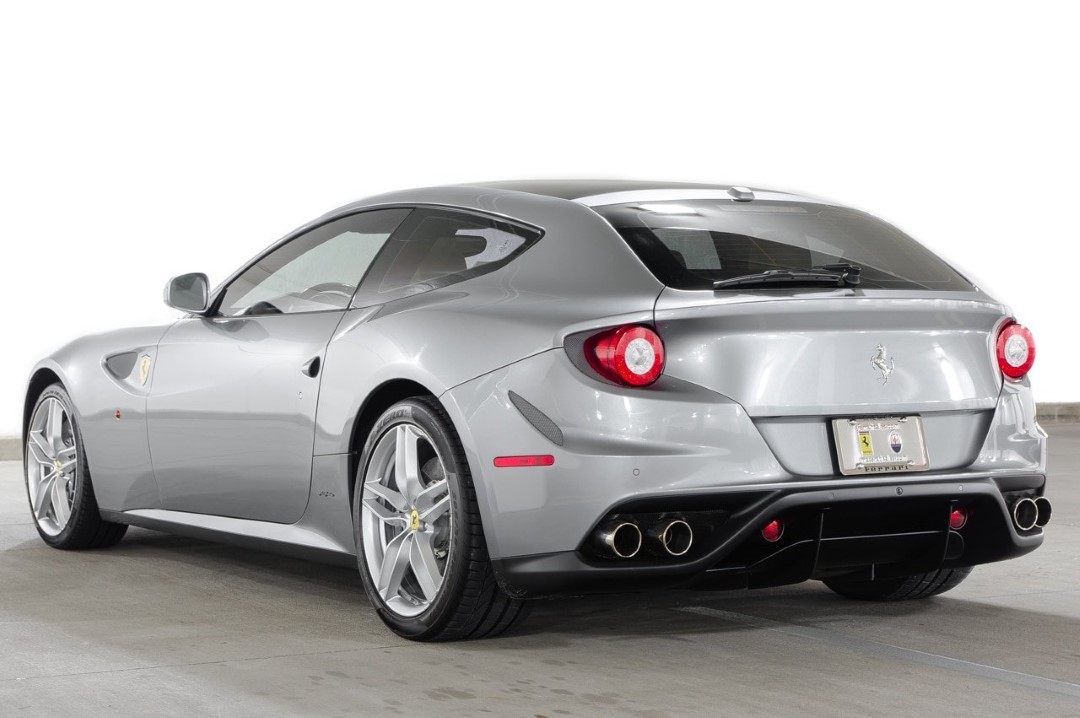 When most people think of Ferrari, they will automatically think of a two-seater car. Tell them that Ferrari also make four seater cars and a lot of people are surprised. The reality is that a significant chunk of Ferraris actually have 4 seats, or 2+2s as they are commonly known. 
When I purchased my first Ferrari 2+2 I had no choice, as I had a wife and son to accommodate, and another child on the way. If I didn't buy a 4 seater, the Ferrari would never get used. So for me it was only the 2+2 Ferraris that were the only option. My friends never had that dilemma, so they were 2 seater all the way!
You need to decide the usage to know what it is that you are looking for. Do you need to have those extra seats? What luggage requirements do you have? Is it something that you are going to use on a day-to-day basis and therefore needs to be practical? Yes you read right, a practical Ferrari would you believe.
The reality is though the V8 two-seat Ferraris are by far the most popular choice. Cars like the F355, the F430, the 360 Modena, the 458 Italia, and 488 GTB are all great choices. They are usable to an extent and reliable, which we will come to in a moment.
But if it needs to be a four seater and you are looking for something fairly modern, then anything newer than a Ferrari 456 will be a great choice. The newer the model the better, as the development over the last 20 years has been staggering. 
I owned and drove a 1999 Ferrari 456M GTA for a number of years as a daily driver. It was perfect for us simply because it would accommodate my family and luggage too. As a bonus I could driver and park it anywhere too. Something that I might not be so comfortable with in a newer model.
3. V12 ENGINE OR A V8 ENGINE?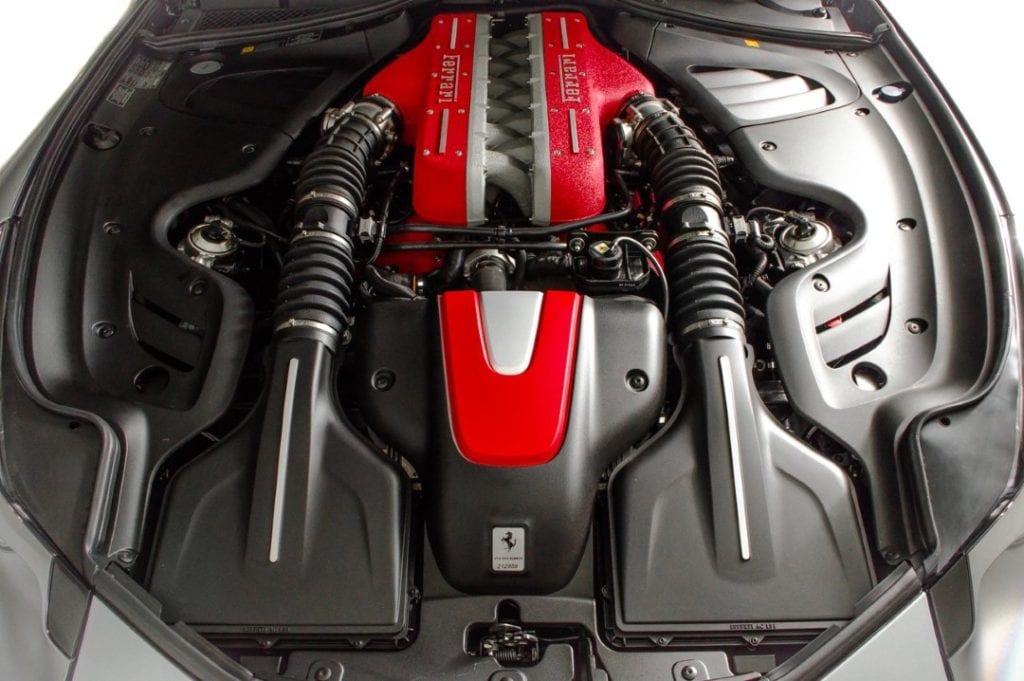 For some, this question doesn't matter. However, for others this is perhaps the only question that matters!
Traditionalists will probably say a front engined V12 is the only type of Ferrari one should buy. It is a valid point, as after all Enzo himself wanted the V12 engine placed at the front of the car. It wasn't until 1971 that the mid-engined V8 or V12 road cars hit the road with the Ferrari 365 GT4 BB.
The world is now focussed on environmental issues, and it seems likely that the V12 will be assigned to the history books. The V12 question is probably more valid today than ever before! Grab one while you can.
For others there is only one choice, and it has to be a mid-engine V8. Very few people will argue against the fact that the V8 cars generally speaking the better looking, with a more sporty look. As a bonus, aurally the engine and exhaust of the V8 also sounds better too.
Don't get me wrong, I'm not saying get a V8 over a V12. That's something that you have to choose for yourself. Purchasing a Ferrari is a very personal choice. There is plenty out there, but you need to pick the car that's right for you.
Another factor that you have to consider is that V12 cars are more expensive to maintain. The V12 for example has 50% more cylinders than the V8, and a larger engine capacity. That means more oil and more fuel.
4. HOW OFTEN AND HOW WILL YOU WANT TO USE IT?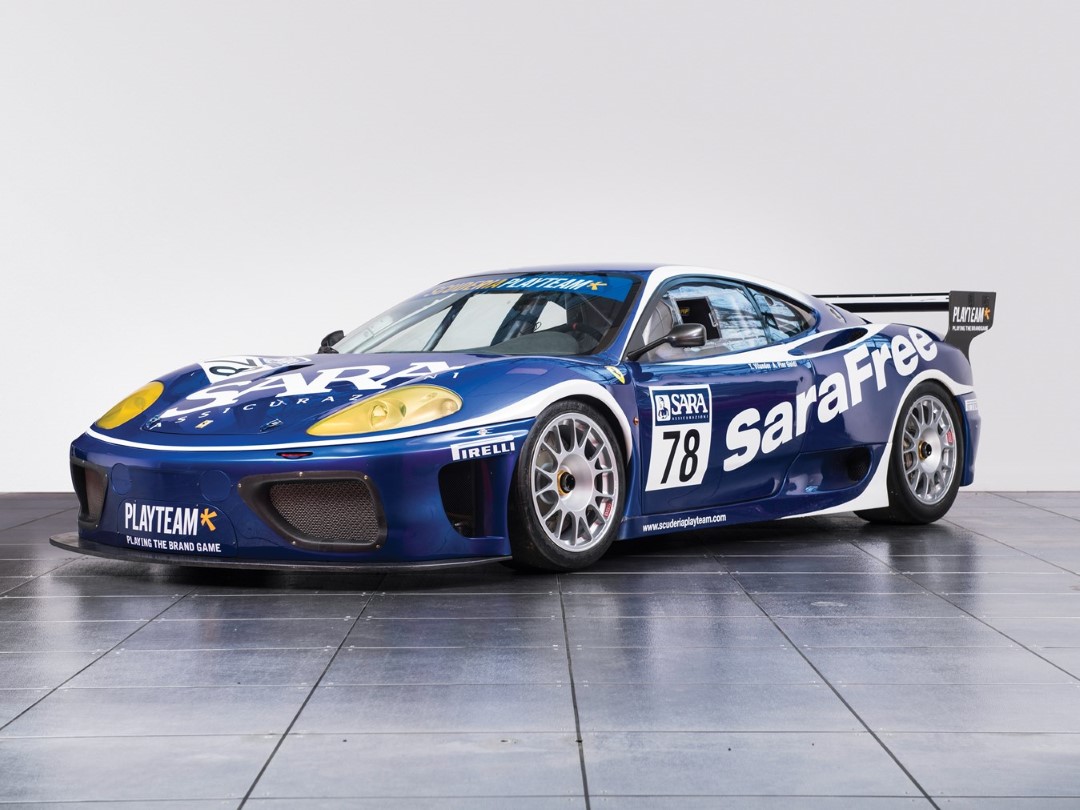 We touched on this point earlier when we spoke about the practicality of the car, but there are other factors to be considered too.For some people, the engine has to be a V8 with just two seats, so practicality doesn't come into it at all. They may only want to drive the Ferrari a few times a year, or maybe just once a year. So you will need to consider how much you're going to use it.
One of the reasons why it's so important to consider this question is due to reliability. We will talk about that in a moment, but if you are looking to use it regularly then clearly it needs to be reliable.
Also looped into this is the practicality which we spoke about earlier. If what you are looking for is a great experience on an irregular basis, then you need not tie up a huge sum of money in a car that you won't actually use that often.
Also knowing what you are going to use it for? Ferrari is quite unique, in that they are good to drive on the road, but better on the track. If you anticipate doing a lot of track time in the car, picking a car that has great power and handling is essential.
For example, the Ferrari F355 is considered to be one of the most beautiful cars of all time. It also happens to be a great handling car too, and is hugely enjoyable to drive. A Ferrari 456 is of the same era, with a bigger engine and more power, but it is more suited to long trans-continental drives rather than track driving.
Different cars of similar budgets give very different experiences. These are important factors, but ultimately the choice is yours.
5. HOW RELIABLE DOES IT NEED TO BE?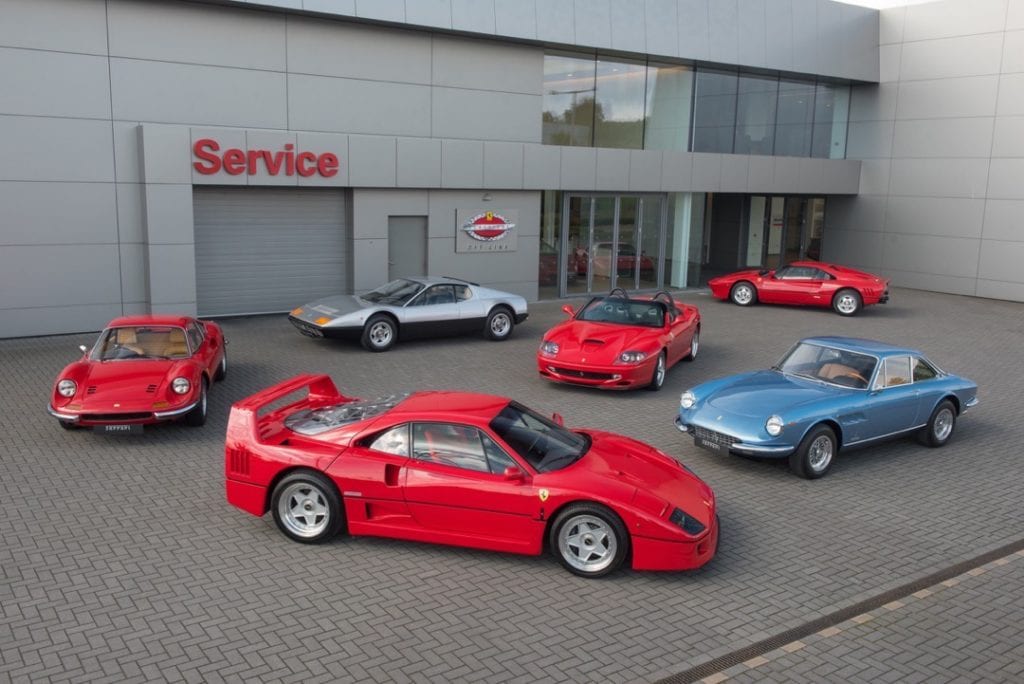 If you have never owned a Ferrari, you need to understand this of the earlier cars:You should never take reliability for granted.
I have personally witnessed a $10 million-dollar Ferrari fail to start at the embarrassment of its keeper. It just would not start no matter what they tried! Video on that coming soon.
If you're the type of person who needs the car ready and running every single time, then you only have one choice. You need to buy something modern.
Does that mean to avoid the classics? Of course not, but the classic Ferrari needs to be really well maintained. For that, you will also be paying top dollar.
However, if you're the type of person who likes to lift the hood and fiddle with the engine, then reliability is much less of an issue. The older Ferraris are easier to work on, and with fewer electrics to contend with.
I carried out a major service on my own Ferrari 456M GTA, and as a complete novice as I never even knew how to carry out an oil service before that! I made a series of YouTube videos on the whole process. You can check it out here: 
Servicing a Ferrari 456M GTA with Cambelt Change. You can also listen to the Podcast here: How I spent over $20k on my Ferrari 456M Service (Parts Only!)
There are plenty of resources out there including Forums to refer to, and find lots of information direct from owners who maintained their own Ferraris. Whatever you decide, you are not by yourself.
6. WHO WILL BE DRIVING IT?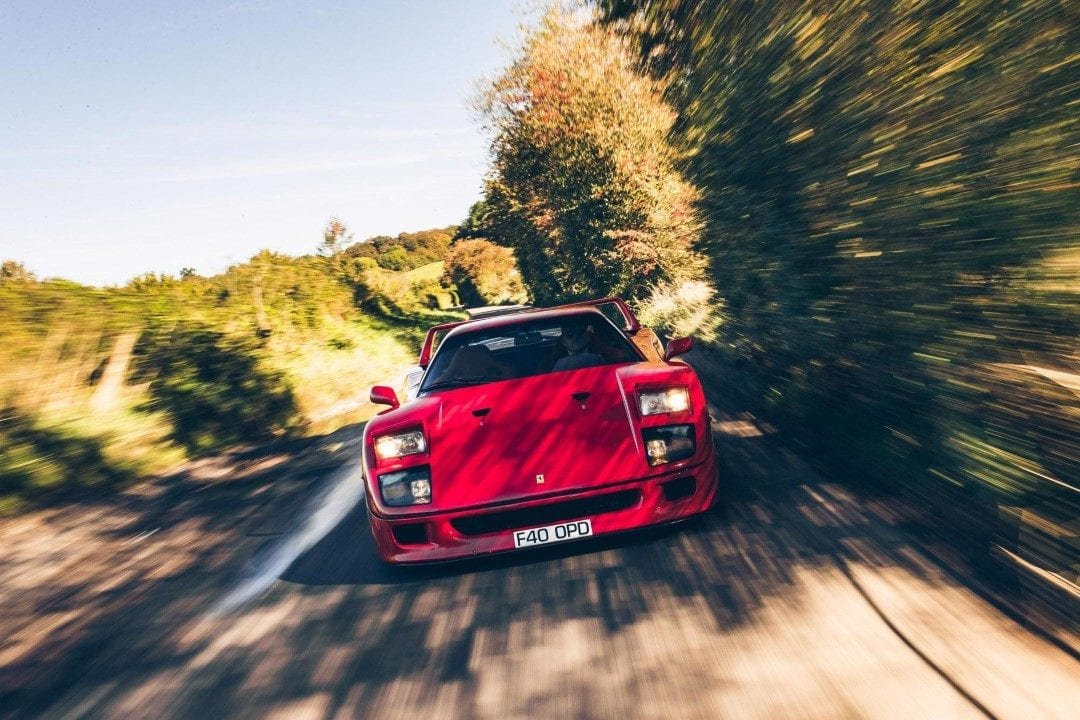 This might seem like a bit of a silly question, but trust me, it's not. When I purchased my first Ferrari I knew that I was going to be the sole driver, so it was a nice and easy choice.
However, by the time it came to Ferrari No. 4, I wanted my wife to drive it too. A heavy clutch manual was just not going to be an option, so we knew it had to be either an F1 or an Auto gearbox. We also wanted easy steering, so that ruled out anything prior to around 1990, as we needed to have power steering.
You might not have this issue, but if like me you do, then you need to consider it. But I'll share a secret. The real kicker is that my wife never drove the car, so it didn't matter at all!
7. HOW RISK-AVERSE ARE YOU?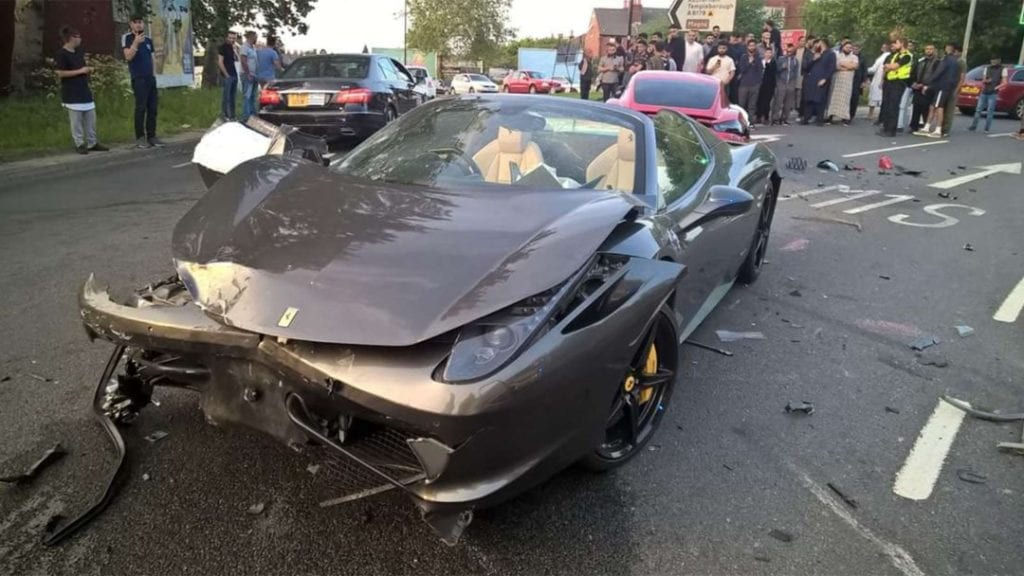 As with most things in life, there is no single price for a used Ferrari, for any particular model. The price varies depending on a number of factors, including condition, service history, specification, provenance, and many other factors.
No doubt you've already looked through the classifieds, looking at prices and thinking "ooo that one's nearly in my budget, maybe I should go for that one". But then you realise that in actual fact it has no service history or it has a chequered past.
So you need to consider about how risk-averse you actually are. I'll give you an example. At the time of writing, a Ferrari 360 Modena will cost anywhere between £45,000 to £100,000 in the UK. A Ferrari F430 today will cost anywhere between £60,000 and £125,000.
Now you might think that the Ferrari F430 is the better buy, considering it's only £15,000 more than the older Ferrari 360 Modena. However, what you need to consider is that for £60,000 you can pick up a well-sorted 360 Modena, while the starter F430 will be a car that has not been well maintained. Probably will need a lot of money spent on it too.
If you're willing to do that maintenance yourself the F430 could well be a great purchase. You may well have reliability issues to deal with. If you are willing to tinker, you can save a packet. But as I said, it depends how risk-averse you are.
8. HOW ARE YOU GOING TO BUY IT?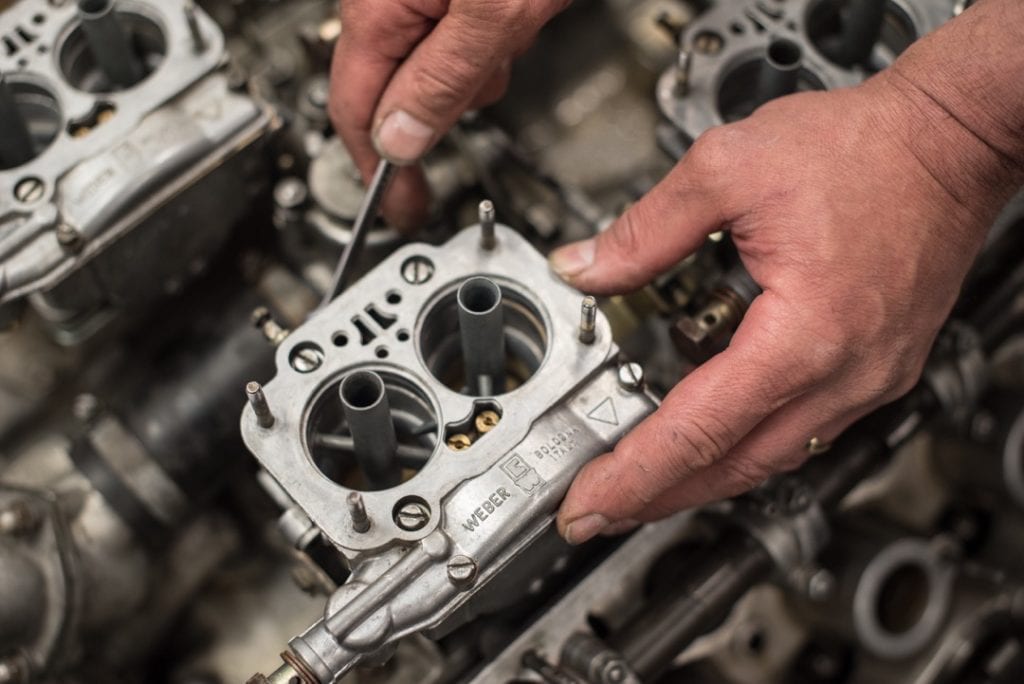 Nope, still not talking about money here. We are talking about the different markets open to you to purchase the car. Still confused? Let me explain with a story.
When I purchased my first Ferrari I was looking for and found the perfect car. However it was in France, and I was in England. I spoke to a friend who happens to be a Ferrari mechanic and he agreed to fly out with me to buy the car.
With tools in hand, with flew out to France to check it out. We inspected the Ferrari in the airport car park and drove it back to London that night. I did what most buyers would not, and I was able to pick it up for a good price.
On one end of the spectrum, some buyers would only purchase through an authorised dealer for peace of mind. At the other end of the spectrum, there are some who will be willing to buy from auction, with a lot more risk as a result.
Somewhere in the middle are those buyers who will buy from an existing owner. They may check out the car themselves, or get what is called a PPI, or Pre Purchase Inspection.
The PPI is usually carried out by a Ferrari trained mechanic, or one who is familiar with the cars, to assess all mechanical aspects of the Ferrari. Talking from experience, it's worth spending the money on this.
Going down the road of the used private market will save you thousands. But it won't get you a warranty, and it will increase the risk involved.
9.  FINALLY, WE TALK ABOUT MONEY. HOW MUCH IS YOUR BUDGET?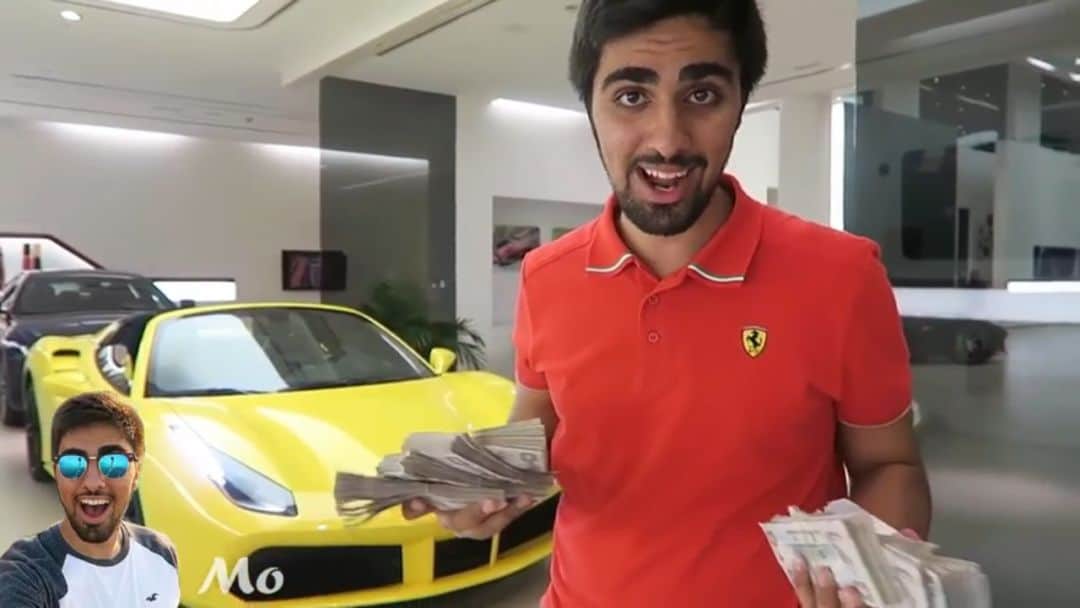 Although for many people this is the most important question, I hope you realise that all of the other questions actually lead to this one. They determine what your budget will be.
If you purchased a Ferrari based on budget alone, you will probably end up with a car that you just simply will not enjoy. A Ferrari is not just a mode of transport. It's an experience. You want to make sure you have the best of experiences!
It used to be the case that Ferraris were purchased cash. They were luxury items, finance was expensive, and as a result few cars were purchased through finance.
In fact, it was only about 15 years ago that cash buyers were still turned their noses up at those buyers who financed their cars. Just check out the forums!
This has now all changed, and comprehensive finance packages are readily available.
The first bit of advice I can give when it comes to budgets is don't spend all your money on the car. These are expensive cars and although the used prices might seem like bargains, the parts that are needed to maintain these cars are still hugely expensive.
You can end up spending thousands, and I mean tens of thousands on a service on one of these Ferraris. Quite easily too! If the car cost you £30 – £40,000 to purchase in the first place, servicing could be a huge percentage of the overall budget.
If you don't believe me as to how easy that is, I did a Podcast not too long ago about how I spent $20,000 on my Ferrari 456M GTA. That was a running car, and the cost was essentially for a service. Oh, and that included very little labour cost because I did most of the work myself!
I'm not going to dive into what finance packages are available, just simply because each market has different options that are open to them. You could get finance packages with balloon payments or even lease deals depending on the market that you're in. Besides its a whole other topic we might cover in a future article.
Most reputable Supercar dealers will provide good finance packages. Also in the UK, Europe, and North America there a specialist finance companies who will be able to offer finance on any Supercar.
READY TO BUY A FERRARI NOW?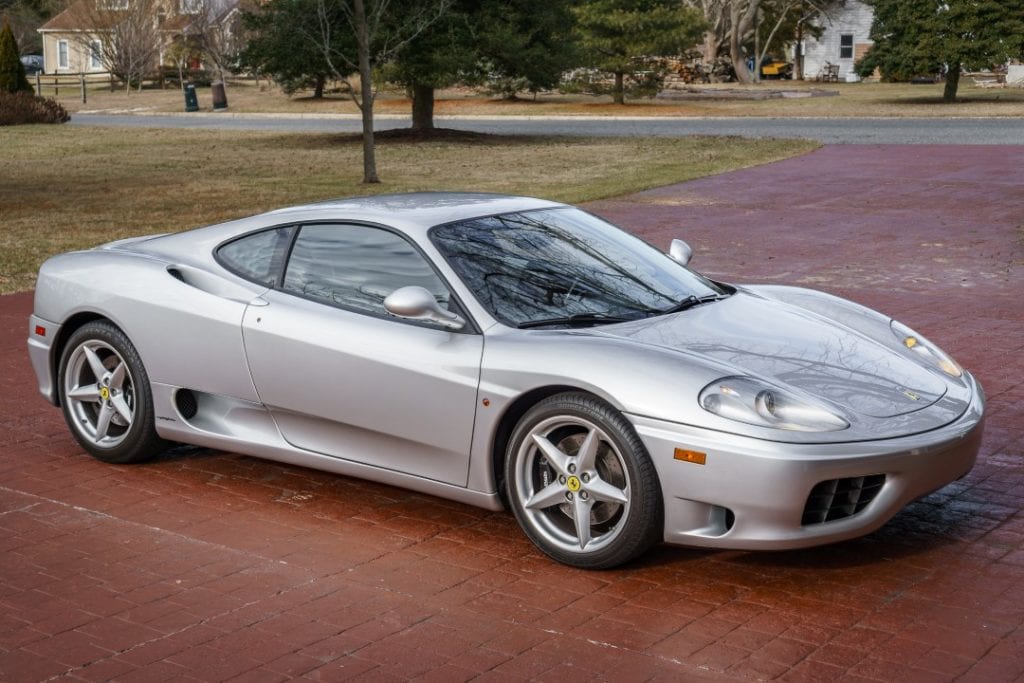 So there you have it. 9 things that you really should consider before signing that cheque (or finance paperwork) for that Ferrari.
These are the questions that I asked myself, or wished I had! These cars are hugely entertaining, and ownership can be such a rewarding experience.
But if you treat it like a regular car purchase, the experience can be disappointing. The number of times I've seen people buy a Ferrari, only to sell it on 6 months later. Maybe because the bug is out of their system, or maybe they picked the wrong car.
You can see numerous examples of this, just look at the logbook of any used Ferrari. It might be 3 years old, but may have gone through 5 owners! That's not uncommon.
Cars which have had the same owner for a long time are well sought after, as this usually means the owner is an enthusiast. They generally look after the car better, and importantly get service parts changed when it's due.
Let us know if you have any other things that you consider when you purchase your cars in the comments section below. I'd love to get other opinions, and you can help new owners in the process.