The rise of supercar culture in the Far East has been rapid in recent years, and anyone with knowledge of the genre will be aware of the 'Midnight Club' in which heavily modified 200mph cars race illegally on the streets of Tokyo, Japan, evading the police in scenes redolent of the 'Fast and Furious' film franchise.
A similar culture has recently become prevalent in Hong Kong, and local police recently embarked upon a chase to shut it down. This weekend, six drivers were arrested when police intercepted an illegal road race involving a variety of exotic machinery, including several Ferraris.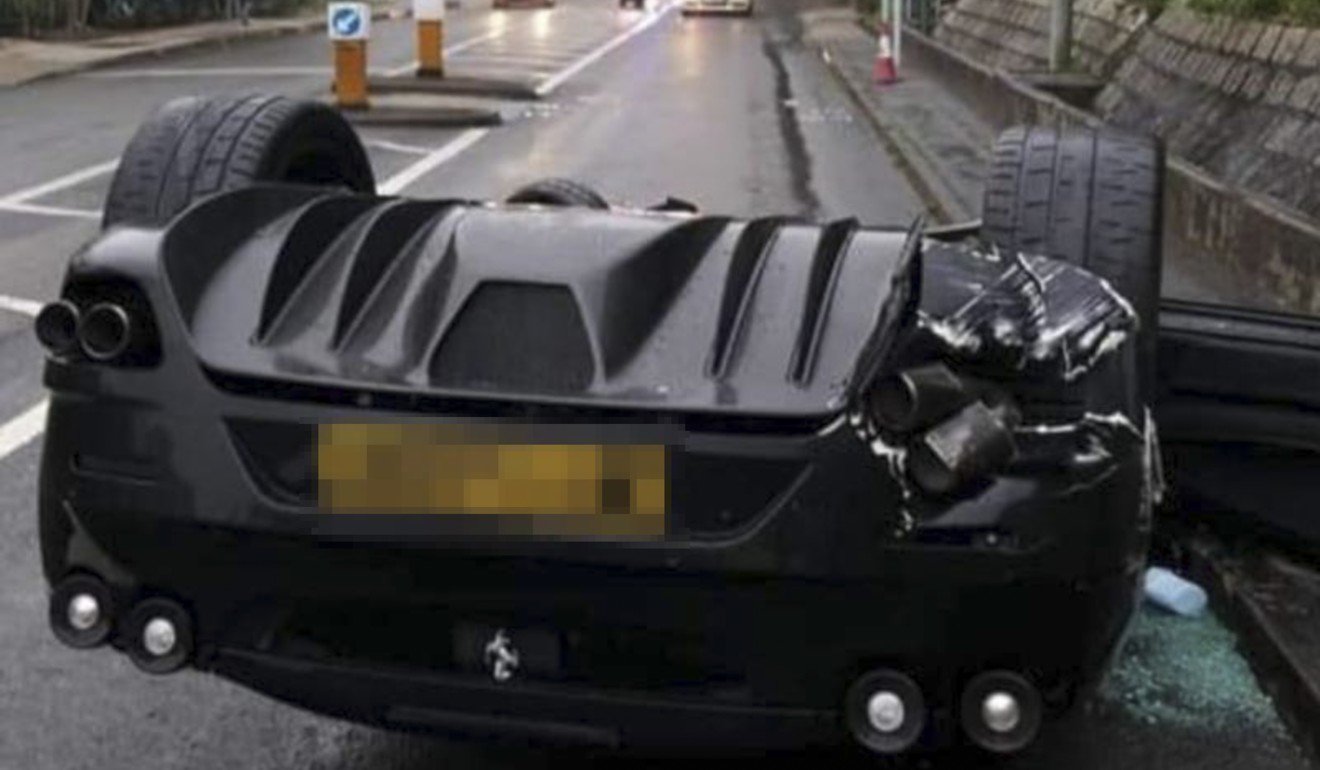 Crashed Ferraris
One driver crashed his Ferrari during the fracas, leaving himself and his female passenger with minor injuries. As police approached the scene of the crash, a group of supercars parked at the location sped away, leading to a spectacular and dangerous chase that eventually ended with the cars being cornered in the vicinity of the Chinese University.
The cars included a number of Ferraris plus a Lamborghini and a McLaren, all of which were seized during the incident. The driver's ages ranged between 36 and 70, and all were arrested and charged with dangerous driving, including the driver of the crashed black Ferrari which overturned during the collision.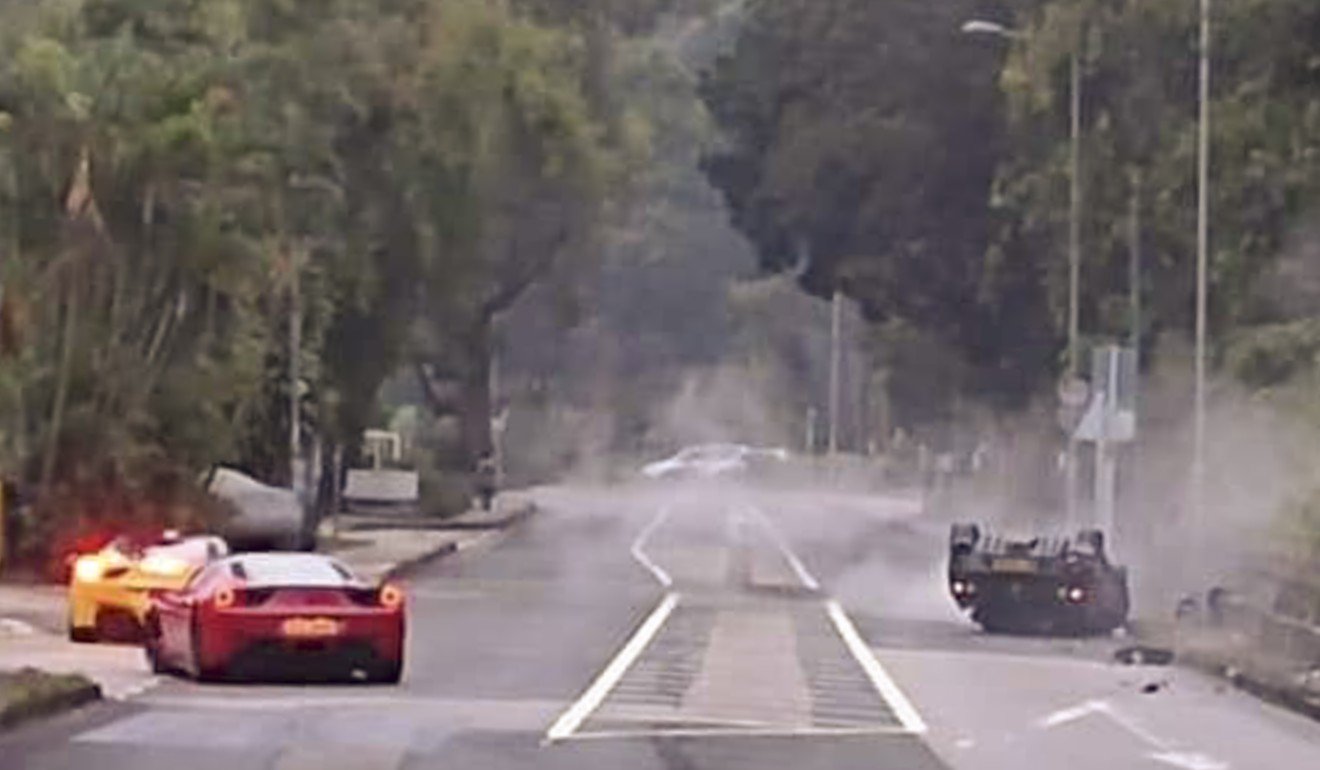 Police Crackdown
Police had opted to launch a surveillance operation to crack down on the dangerous night races that had become prevalent in the area. The investigation focused on the Tai Po Road, where groups of supercars had been observed racing in recent weeks, and was based around intelligence gathered about the group of racers.
The areas around Tai Po Road has become notorious for illegal racing activity, and the police had to act as there were genuine fears of accidents and injuries – the black Ferrari crashed before the police had become involved.
It is not know whether the drivers, all released on bail, have been involved in past racing activity.
Images Copyright of: South China Morning Post.