When people see a Ferrari driving down the road they assume that it is worth hundreds of thousands of dollars. As a Ferrari owner, I can't remember how many times I have been stopped while filling up with petrol, and people ask me how much does the car cost? It's an odd question because you would never go to someone's house and ask them how much they paid for it!


HOW MUCH DOES A FERRARI COST?
The cheapest new model (Ferrari Portofino) costs $215,000 new, while the most expensive current new model (Ferrari 812 GTS) costs $370,000. Used cars that are decent and drivable, however, range from $30,000 (Ferrari Mondial) to $50,000,000 for a rare classic like the Ferrari 250 GTO.
Ferrari is an oddity in the car world. There is no other car brand that can boast that you can buy a used car anywhere between $30k and $50m! It's even more amazing when you consider that all the cars are made in the same way, and all rolled off the same production line.
There are many factors that determine the price of a Ferrari and we cover these below. But clearly, the price spectrum is unusually wide. Most people will assume that a Ferrari costs at least 'half a million dollars" and are surprised when they realise the price is closer to $50k or $100k. 
This presumption plays on the thought that if you own a Ferrari you must be super-rich. That may well be the case for many, But I know plenty of owners who make real sacrifices to own their car, and they do so because they are hugely passionate.
I myself would put myself in this category, that as much as I would like a new Ferrari, for me it's not practical. Too many of life's other costs are just in the way!


ARE FERRARIS ONLY FOR THE SUPER-RICH?
While most people think you have to be super-rich to buy a Ferrari, that's simply not true.
While the average price of a Ferrari is around $200k, decent driveable cars can be purchased for as little as $30k. More desirable models like the Ferrari 360 can be purchased for as little as $60k. For the price of a new BMW, you can drive a used Ferrari.
A lot of people find that surprising since a BMW is an achievable target for many, but a Ferrari is perceived not to be. So if you don't need to be super-rich, what is it that impacts the price?


WHAT IMPACTS THE PRICE OF A FERRARI?
We've highlight 7 factors that impact the price of a used Ferrari.
1. THE FERRARI MODEL IN QUESTION
Every Ferrari model will have its own price bands, just like any other product. If we take the price of a Ferrari F355 for example, the current price in the UK will vary anywhere from £45k all the way up to £150k for as new examples. That price band used to be £30k to £100k, but prices have been creeping up over the years.
I recall back in around 2005 I was offered a Ferrari 365 GT4 BB for £25k. The car had no service history and had non-standard body modifications. Given that the car also needed a major service I felt a fairer price would have been £20k, and in my haggling, I lost the car to another buyer. Today that car is worth at least £250k, all because the model price band has appreciated.
Yup, I still kick myself for that one.


2. CONDITION
The condition of used Ferraris plays a massive part in the valuation. Original is always better and will command a premium even if there is a little "patina". In fact, sometimes the patina can play a huge part in the valuation, especially if the car is a pre-1970s car.
If the car has been restored the quality and correctness of the restoration will play a significant factor. Restoring a Ferrari to correct specs and materials is not easy and buyers are well too aware of that. If you are in any doubt as to just how complex it can be, check out TomYang.net where Tom documents the restoration of his car. Its an amazing day by day journey that can only be read start to finish to truly appreciate it.
I had the pleasure of interviewing him for the Podcast and you can listen to that here:


As well as the restoration itself, who carried out the restoration also plays a significant part in the value of the car. Some companies are well respected in the Ferrari world, and a restoration carried out by DK Engineering, for example, needs no introduction. They have an international reputation of carrying out exceptional work.


3. MILEAGE
Unfortunately, Ferrari buyers don't want to buy a car that has been used, so in honour of this, the term "Garage Queen" was coined. A Garage Queen is a car that is hardly ever used, maybe only once a year on a summer day, and so has super low mileage.
While this is great from a visual perspective there is one massive downside. A low mileage car is often the most unreliable of Ferraris, which in turn has tarnished the Ferrari image as being an unreliable car.
Ferraris can be more temperamental but if you don't use any car, it will start to give you problems. My father used to have a Toyota which he used every day without ever giving any sort of problem. However he parked it up for 6 months, and after that just was never as reliable.
Inevitably though people will always pay more for a car with 30k miles, compared to a car with double or triple that! More than 100k miles and you might as well give your car away! Donations always welcome.


4. RARITY
Generally speaking the rarer the Ferrari, the more expensive it will be. Ferrari recognised this which is the reason why they limit the production of their special series models. Back in 1992 Ferrari was finishing production of the Ferrari F40 with the production of 1,315 cars. In contrast more recently the Ferrari LaFerrari production was limited to just 499 units. Ferrari has realised that customers want rarity and that they are willing to pay a premium for it.
Premium means increased Revenue, which in turns means higher profits. Ferrari is now registered on the New York Stock Exchange, so profitability is perhaps more important than its ever been. This is one of the reasons why Ferrari launched six models in 2019, with three being limited edition models.
But rarity is important for another reason too. Many people buy a Ferrari because they want to be different, driving something that is rarely seen. If you look at the Porsche 911 in comparison, they are very common, especially when compared to any Ferrari. I'm not hating on Porsche as I have owned about seven over the years and they are great cars, but you don't stand out when driving one.


5. RACING HISTORY OF THE FERRARI
There was a time when old racecars were abandoned and crashed racecars were scrapped. There are many stories of old racecars being found in a barn, the provenance being realised, the car being restored, and then sold at auction for multi-million dollar sums.
One such story is of a Ferrari 500 Mondial Series 2 which was owned by a Navy Admiral for 58 years. He found the car in Europe having been previously raced by famed privateer racer François Picard. The car then passed back into the hands of Scuderia Ferrari, and the racing history was extremely well documented through its life.
Then in the 1960s a young Naval Officer named Robert Phillips tracked the car down, negotiated, and purchased the car. The car needed a full mechanical overhaul, which Phillips learnt and did. He eventually sold the car in 2018 for $5m.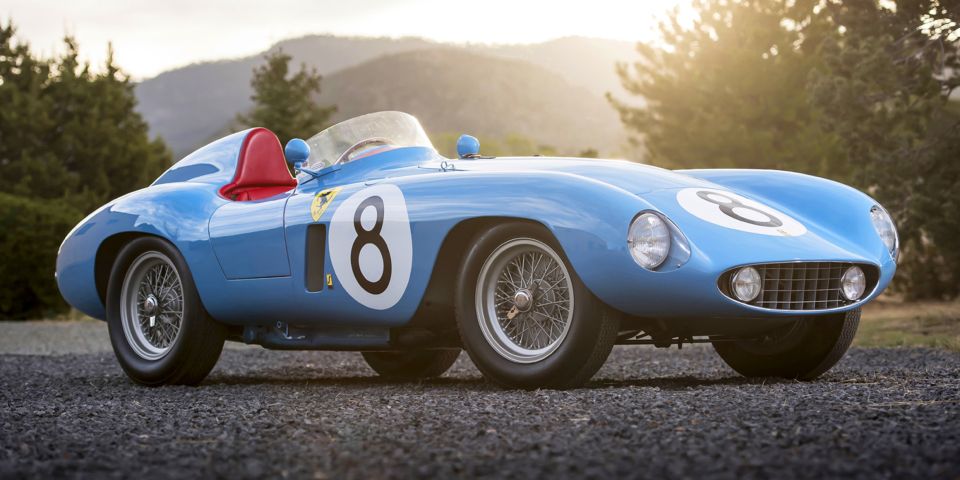 6. DOES THE CAR HAVE A NOTEWORTHY HISTORY?
Having a racing history is great, but a noteworthy history can be just as valuable. A car specially commissioned for a famous actor can add value, but previously owned my Micheal Schumacher is more valuable than being owned my Royalty.
The great thing about any Ferrari is a story always enhances it. The Admiral's car above is one great example as the "story" history of the car will always follow it. People fall in love with the story, and therefore the car becomes more desirable.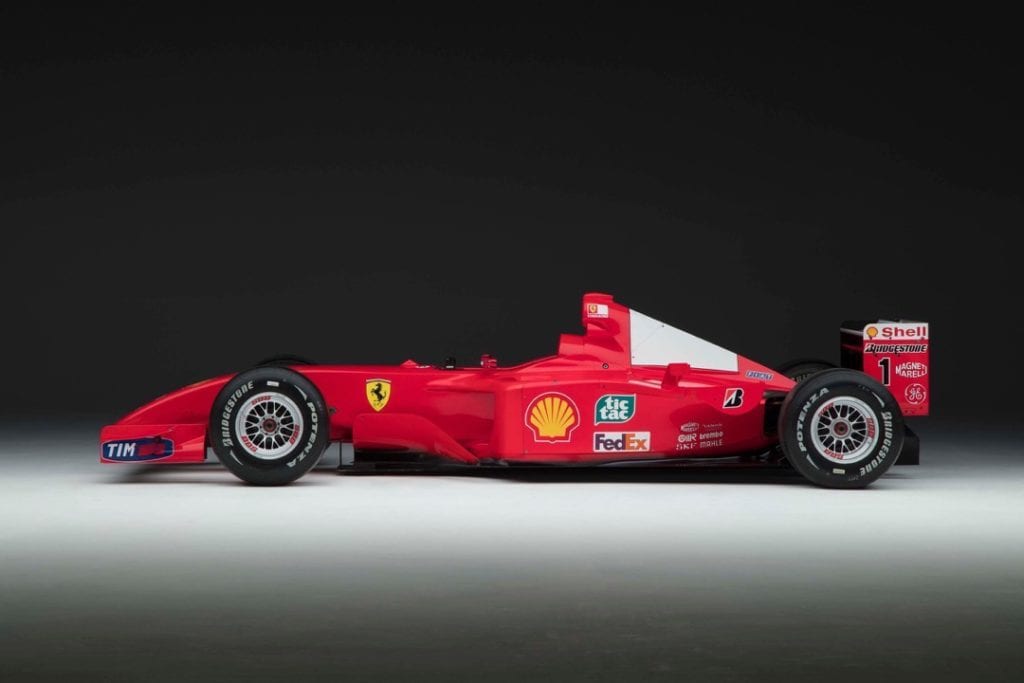 7. SPECIFICATION
A lot of emphases is given by sellers of new cars on the specification associated with the car. The reality is that the desirability of the options can vary wildly, and also vary over time. To give an example of how time may impact, let's take a look at manual cars.
The Ferrari 599 GTB, 612 Scaglietti, and Ferrari 456M are all cars that were sold with manual or F1/Auto gearboxes. Most cars were not sold with a manual, as F1 was seen as the new tech and 456M owners with an Auto box wanted something that was comfortable to drive. As a result, very few manuals were sold, and you can guess which cars now command the premium.


Another example is something Ferrari has thankfully not suffered from but other cars have. Early inbuilt Sat Navs were just horrible. The screens were small, poor quality, and functionally rubbish. Over the years the technology has moved on substantially, and the interiors cars with early Sat Navs now look dated. In comparison, the cars that had the cheaper standard stereos today look much better and less dated.

Speccing a Ferrari should really be a personal choice. If you are speccing your car you should go with whatever would suit you, rather than trying to predict what the next buyer might want.

If you were looking for a used Ferrari I always suggest for buyers to decide which options are absolutely essential for them, That way any additional items are a bonus, and you can decide how much they are worth to you.
I hope you find this guide useful, and it has inspired you to maybe buy your own Ferrari one day. After all, they are still relatively cheap to get into, and you now know that you don't need to be super-rich to get into one!