Few film franchises have lasted as long as the James Bond film series. The legendary 007 is back with his licence to kill in a new edition – No Time to Die – in November 2020, which will be the 25th official Bond film. Of course, the suave spy always is eternally associated with one marque: Aston Martin.
No Time to Die will feature no fewer than four Aston Martin models. The DB5 is forever associated with Bond and will make an appearance in the new film as will a classic Aston Martin V8, plus the current GT model the DBS Superleggera and the simply outlandish Aston Martin Valhalla, the soon to be launched hypercar.
To mark the occasion, the bespoke division – Q by Aston Martin – has created two special 007 editions, one based on the DBS Superleggera and the second on the Aston Martin Vantage, and each is a very special edition indeed.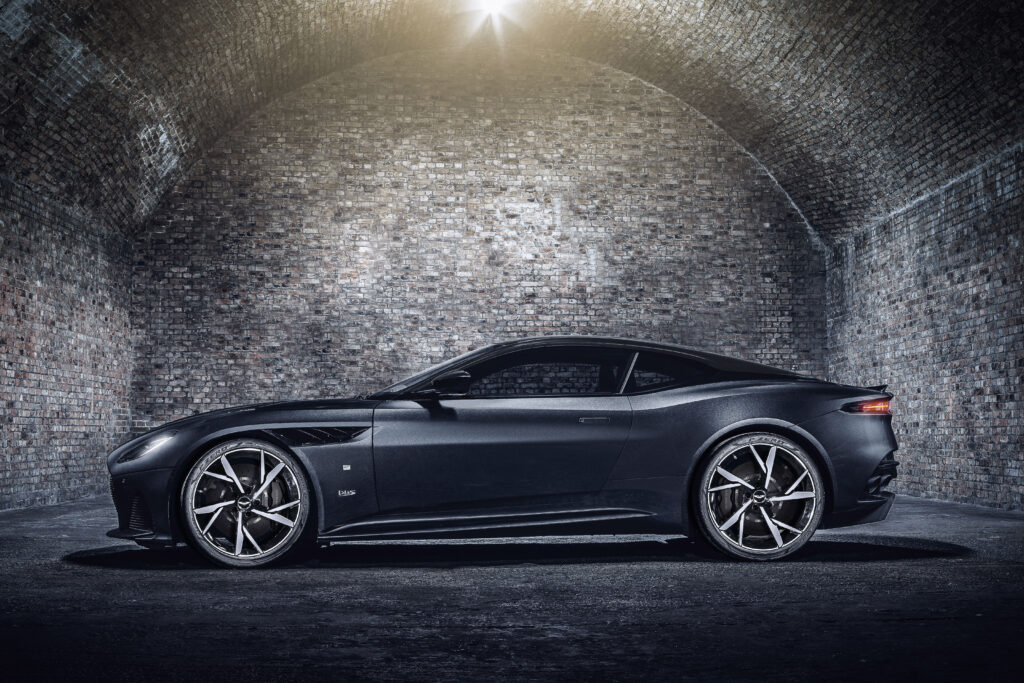 Bond 007 Details
The detailing in the Vantage extends to a carefully stitched sun visor with the numbers 96.60 – the radio frequency used by Bond to escape the Russians in 'The Living Daylights' – while both editions offer many more film references that will be familiar to Bond fans. As well as the limited models, customers can also personalise their vehicles further by way of the Q by Aston Martin Commission service, making each one potentially unique.
Speaking of the new cars, Aston Martin Vice President Marek Reichman said:
"Creating a 007 Edition is always an exciting challenge as we work to develop and style a car that embodies the legend of James Bond. It is an honour to apply carefully judged 007-inspired styling to our sports cars, which gives our customers the opportunity to own a unique piece of both cinematic and automotive history."
Each of the 007 models will be limited to just 25 examples, and they are complete with fixtures and styling features that will remain unique to these cars. If you want one of either, the Aston Martin DBS Superleggera 007 Edition is listed at £279,025 ($367,000) and the Vantage 007 Edition at £161,000 ($212,000) and each is on sale now.