Cullinan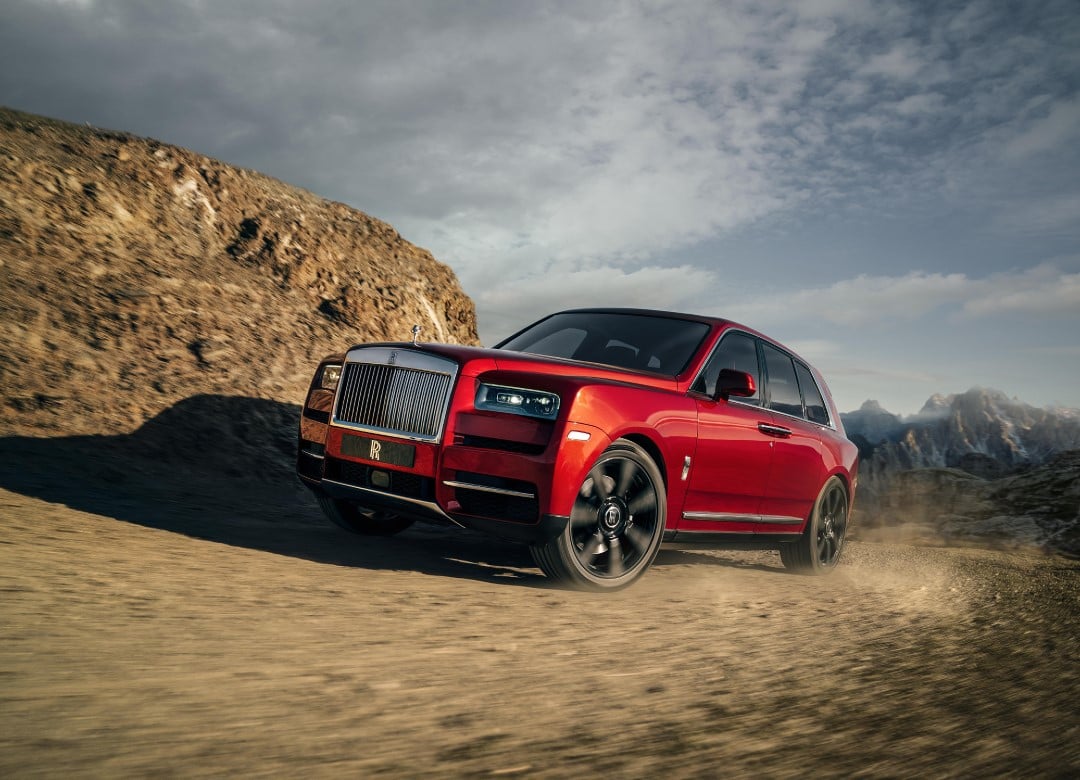 This is the largest diamond in the Rolls-Royce collection. Sitting on the same platform as the new Phantom, the Cullinan houses a 6.75-litre V12 under its bonnet. An 8-speed ZF transmission translates this SUV's considerable power to motion via a permanent all-wheel drive system. Keeping the Cullinan's ride velvety smooth is a Flagbearer camera system that scans the road and adapts settings to suit the upcoming imperfections.
Launched: 2018
Engine: V12
Phantom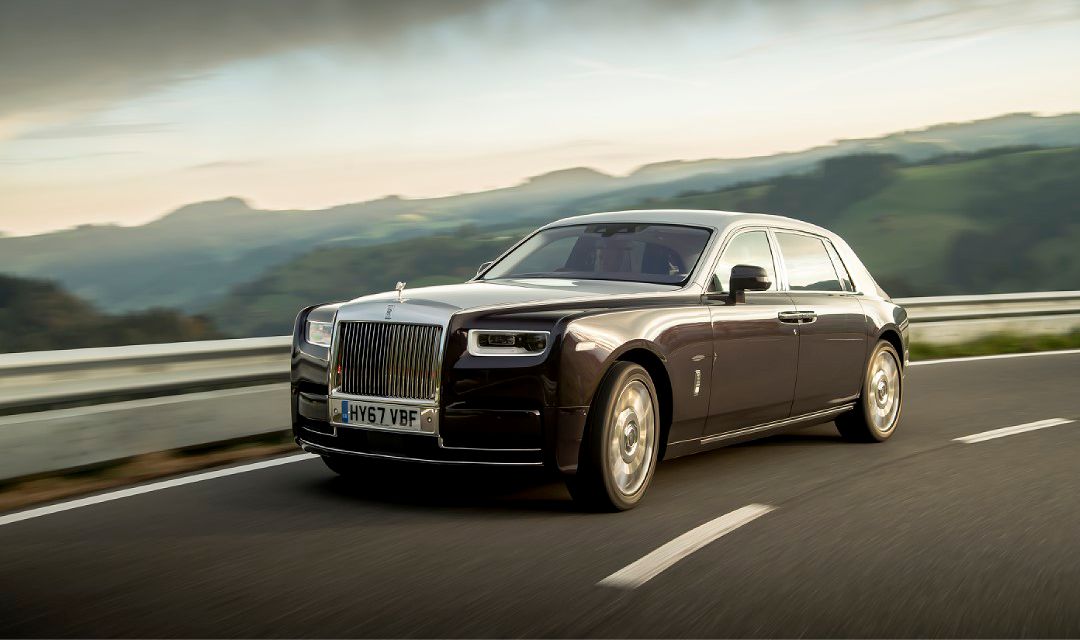 This current 8th-generation Phantom is arguably the finest saloon car available today. With a brand-new spaceframe chassis made from aluminium, the Phantom incorporates all of the newest technology. Like the Cullinan, the Phantom uses Rolls-Royce's Flagbearer suspension system. Reviewers heaped praise on the Phantom VIII for its exceptional refinement and unmatched luxury. Two wheelbases are offered, providing the choice of either generous or ridiculous legroom in the rear.
Launched: 2018
Engine: V12
Power: 563 hp (420 kW) @ 5,000 rpm
Torque: 900 N⋅m (664 lb⋅ft) @ 1,700 rpm
Top Speed: 250 km/h (155 mph)
0-62 mph (0-100 kmh): 5.3 s
Dawn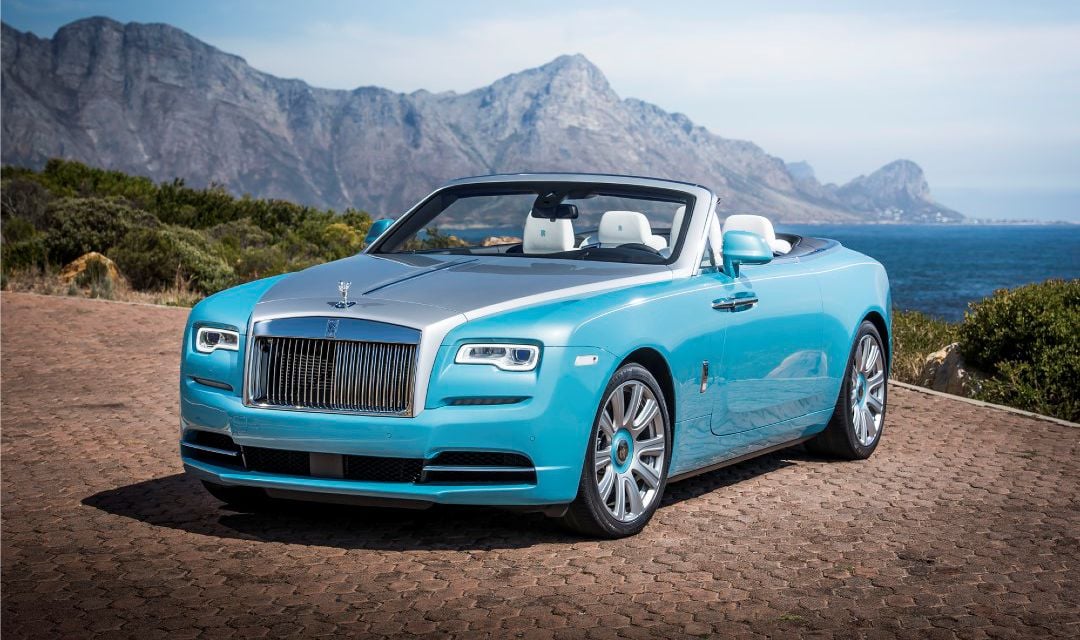 Of all current Rolls-Royce models in 2018, the Dawn is the sole drophead. While it is built on the same chassis as the Wraith, Rolls-Royce made sure to incorporate plenty of unique features. That includes the suspension, which was designed from the ground up for this model. As you would expect, only the finest materials made their way into the Dawn, including a vast array of options for buyers to choose between.
Launched: 1910
Engine: V12
Power: 563 bhp or 420 kW or 570 PS @ 5,250 rpm
Torque: 820 NM or 605 lb ft @ 1,500 rpm
Top Speed: 250 kmh/155 mph
0-62 mph (0-100 kmh): 4.9 s
Wraith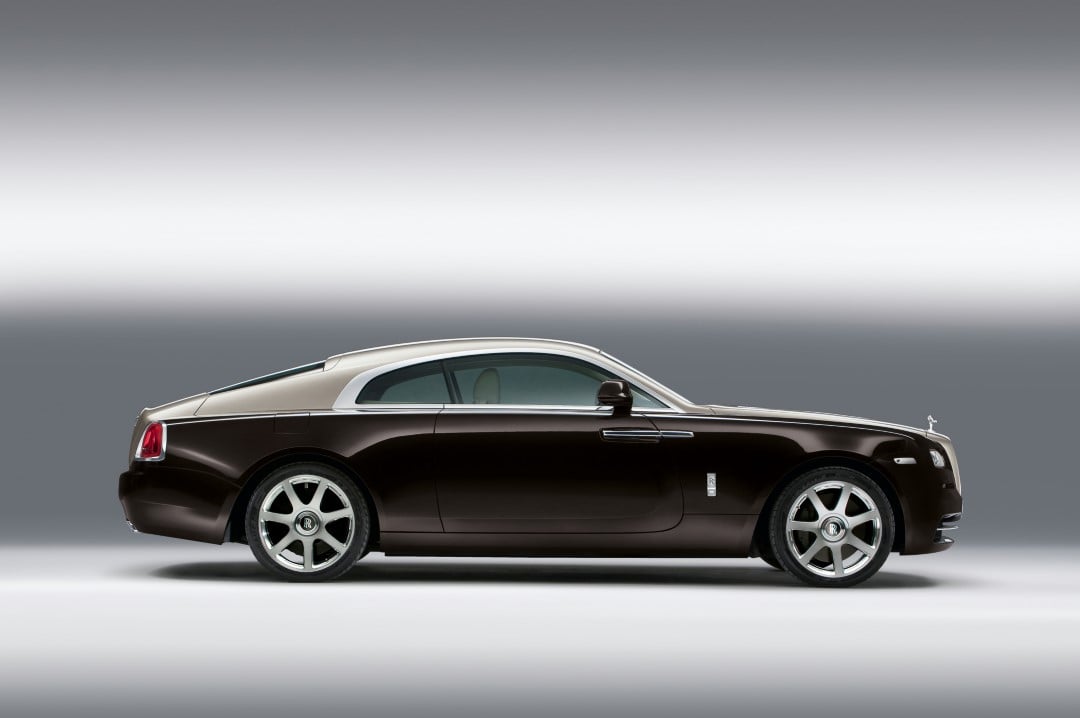 Made to appeal to a younger audience than Rolls Royces normally attract, the Wraith is a 2-door version of the Ghost. Take, for instance, the highly customizable interior, which includes some flashier, more modern wood and metal finishes than Rolls shoppers are used to. With a plenty of power on tap from its 6.6-litre V12, the Wraith earns the distinction of being the fastest Rolls-Royce ever.
Launched: 2013
Engine: V12
Power: 632 PS (465 kW; 623 hp)@5600
Torque: 800 N⋅m (590 lb⋅ft)@1500–5500
Ghost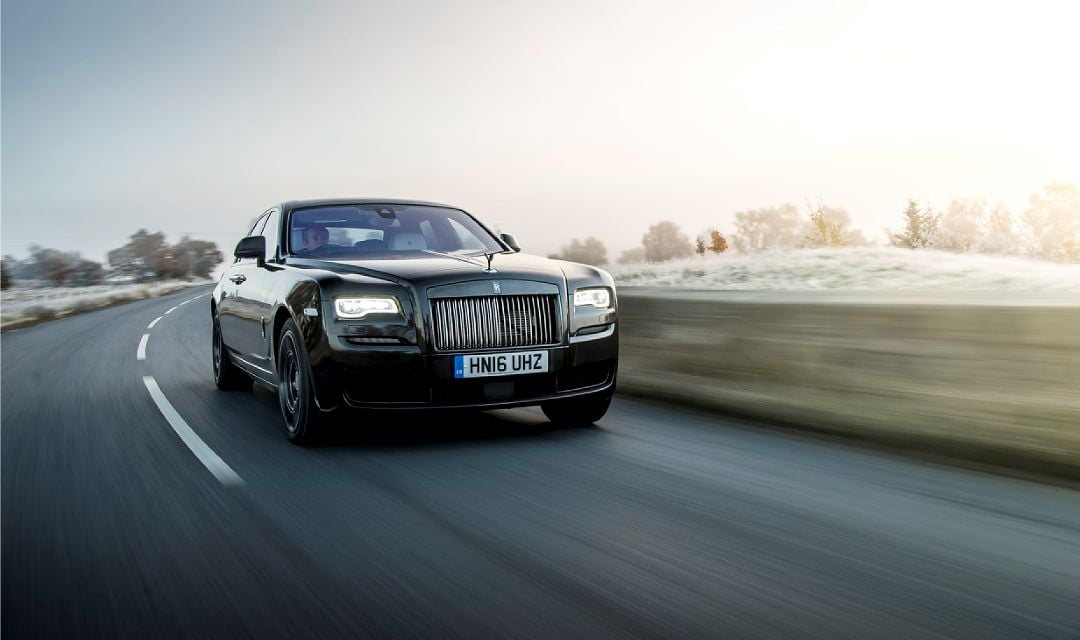 The oldest Rolls-Royce model in 2018, the Ghost has been around for over 8 years now. Sitting under the Phantom on the Rolls totem pole, the Ghost is smaller and more affordable. As such, it shares the 6.6-litre BMW V12 with the Wraith and Dawn rather than the more powerful 6.75-litre unit in the Phantom and Cullinan. Nevertheless, the Rolls-Royce Ghost remains a sumptuous choice in the mega-luxury saloon market.
Launched: 2010
Engine: V12
Power: 570 PS (419 kW; 562 hp)@5250
Torque: 780 N⋅m (575 lb⋅ft)@1500
Top Speed: 155 mph (250 km/h)
0-60 mph (0-97 kmh): 4.7 s