If you're a wealthy young person seeking a flashy luxury car for your nights out on the town, consider this Rolls-Royce Ghost Black Badge. At least, that's what the Rolls-Royce website seems to be saying. With a suave gentleman dressed in all black beckoning you inside, your night seems destined for fun. And it is hard to think of a more perfect car for such a client. With a wealth of visual and performance enhancements, spectators will be immediately drawn to the curb as you pull up outside your nightclub of choice. Let's explore what all goes into making the Black Badge.

There are plenty of new style elements to appreciate, but impressively, the standard Ghost's 6.6-liter V12 was also tweaked. Twin turbos help this big engine put out 604bhp and 840 Nm of torque; good enough for a 4.6-seconds 0 to 60 run. That's quite a feat at 5,445 lbs. More noteworthy, however, are the various new trims and materials used on the Black Badge, such as the 21-inch carbon-fibre wheels. Despite the name, buyers don't have to choose black paint, although that colour does happen to look especially good on the model.

That's probably because of all the blacked-out trim pieces, including the Spirit of Ecstasy. There are plenty of other special touches that come with the Black Badge Ghost, all working together to create a sleek, edgy aesthetic. You'll either like it or you won't. If I was a betting man, I would wager that Rolls succeeds in appealing to a younger crowd.
This 2018 Rolls-Royce Ghost "Black Badge" is available at H.R. Owen. Here is what they say about it:
Ghost Black Badge. An intense presence. A more potent performance. Black Badge Ghost is Rolls-Royce's most audacious expression of sculptural grace.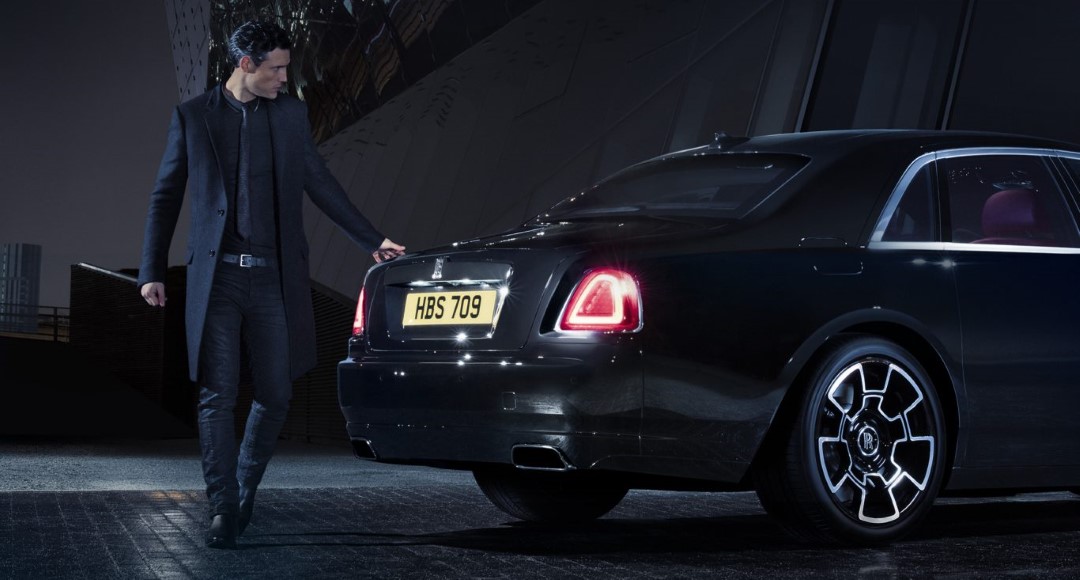 This particular audacious expression is currently going for £279,950, which is quite a lot more than your base Rolls-Royce Ghost. As with any high-end luxury vehicle, the special features cost more than the entire price of many other cars. This is what it takes to set yourself apart from even the ordinary Rolls-Royce owner, and many people are expected to fork over their hard-earned (or inherited) cash for the Ghost Black Badge.
The Rolls-Royce Ghost Black Badge Gallery
This car is available at: Rolls-Royce.