During its 100-year existence, Bentley has always been a brand that pushes the boundaries in terms of innovation in automotive engineering. It is no surprise, then, that we have the privilege of seeing the Bentley EXP 100 GT, an exquisite and quite magnificent depiction of where the Grand Touring automobile is heading.
Sleek, beautiful and undoubtedly a Bentley, this is an exercise in 21st century luxury motoring, a car that takes all the future ideas of what driving should be about, and one that brings it all together in a stylish and superbly executed package. Artificial Intelligence, autonomous driving, and a zero-emission powertrain – it's all here, and it's all put together by the finest minds in car design in the world today.
Bentley Personal Assistant
One of the most interesting features of the EXP 100 GT is the Bentley Personal Assistant, a function designed to make life as easy and comfortable as possible when cosseted in the luxury interior – typically Bentley and with no detail overlooked – that is operated by hand signals over a central control console.
Occupants can select a variety of functions; choose 'Enhance' and the system will effectively recreate, via the use of clever lighting and a glorious glass roof, the outside world with its smells and feel, bringing open top motoring to those inside. Select Cocoon, and the space the occupant is in becomes a private and protective area, with glass turning opaque and air purification. 
This is the sort of luxury, interactive design feature that Bentley sees its customers wanting in the near future, and there's more.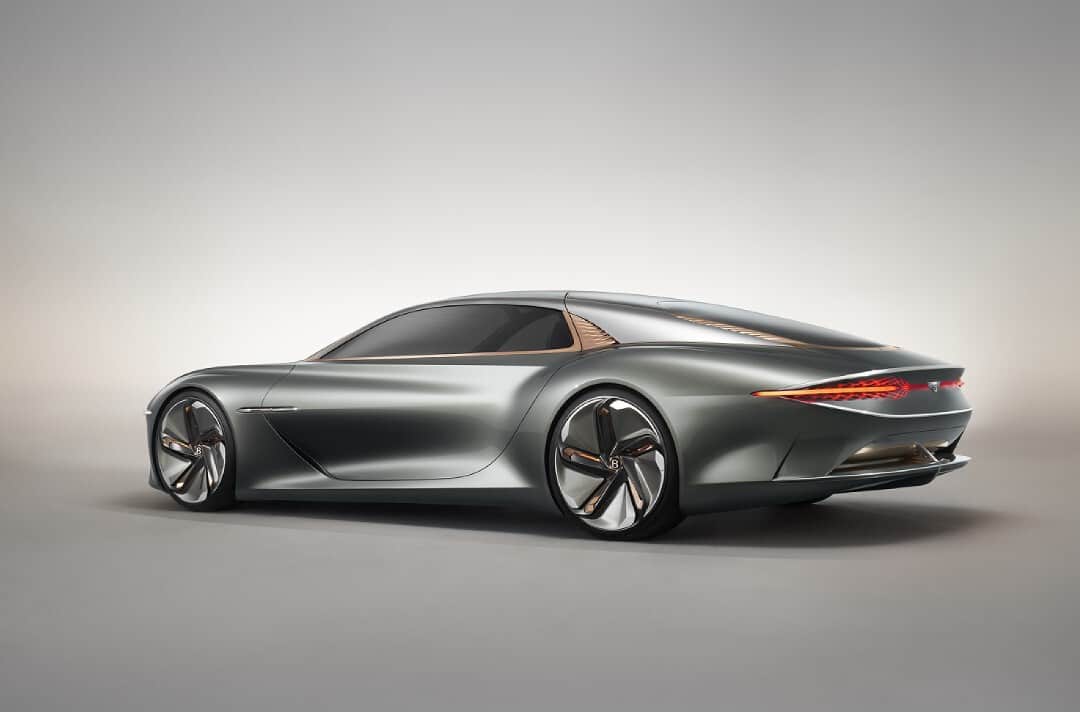 Autonomous Driving
The future, we are told, is one of driverless cars. The Bentley EXP 100 GT recognises this, but also retains the option to drive if the owner wishes. The car drives itself with due attention to the vehicles and environment surrounding it, yet switch the autonomous system off, and the driver can enjoy an on the road experience that is truly Bentley, complete with clever systems that aid performance, handling and comfort.
A completely pollution-free powertrain provides up to 700km of range, and can be charged to 80% of its capacity in a mere 15 minutes. This is the epitome of current electric vehicle technology, and it's here now, today, thanks to Bentley.
Of course, there's no getting away from the usual Bentley traditions: door trimming that is hand-crafted by 'Hand and Lock', a London company of more than 200 years standing that is famed for its military and royal dress uniforms. Leather trim comes from Bridge of Weir of Scotland, who use only locally sourced hides, and in a touch that exemplifies eco-friendly production, Bentley uses a 100% bio-based material – made from by-products of the wine making industry, no less – for its seating material.
The cabin is, in every way, a wonderful place to be, and one that provides considerable insight into where Bentley design is heading.
Future of the Marque
Enthusiasm for the design concept shines through in the words of Bentley CEO and Chairman, Adrian Hallmark, who explains:
"Today, on our Centenary, we demonstrate our vision of the future of our Marque, with the Bentley EXP 100 GT – a modern and definitive Grand Tourer designed to demonstrate that the future of luxury mobility is as inspirational and aspirational as the last 100 years.
Bentley has, and will continue to enhance and enrich every single journey and the lives of every single person who travels in, or has the honour to be a part of creating our extraordinary products."
Make no mistake, this is not a concept car that is deliberately wild and wonderful, one brimming with advanced technology unlikely to see the light of day. The Bentley EXP 100 GT is a genuine glimpse of Bentley's future vision – and at SupercarTribe we like it.
Images Copyright of: Bentley.