The Bugatti Chiron is a phenomenon among hypercars. Successor to the record-breaking Bugatti Veyron, this quite magnificent feat of automobile engineering takes motoring to another level. For lovers of exotic cars, a photoshoot featuring the 200th Chiron to come out of the factory is something to behold.
This is a very special Bugatti Chiron '110 and Bugatti' model, featuring the special identification badges and the colours of the French flag, and finished in varying shades of blue – the French racing colour. This celebration of Bugatti's French roots is fitting for a landmark model.
The Chiron is packed with engineering delights – not least the stunning 1500bhp V16 engine, which is among the most amazing you will find in any car – and sets the standard where hypercar performance is concerned. It's an undoubted benchmark in automotive history.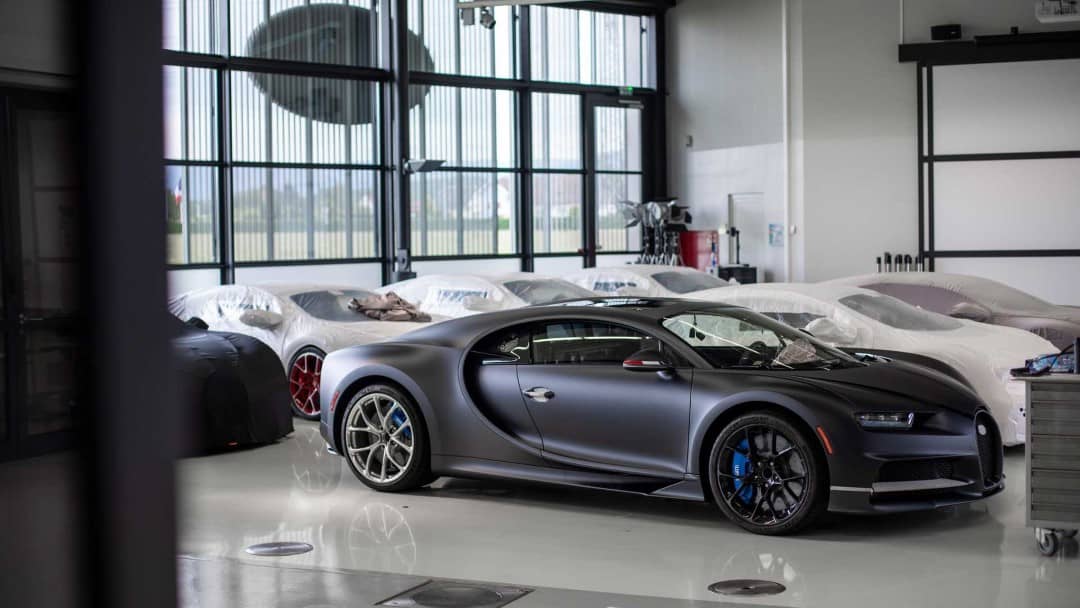 500 To Be Built
Bugatti aims to build 500 Chiron before production ends, each one hand-crafted by artisans and finished to a standard of quality that remains unmatched. Indeed, each individual Chiron takes a mammoth 7-months to complete. Contrast that with volume manufacturers who are churning out hundreds of vehicles a day, and you begin to see why these machines are so highly regarded.
With several Chirons being crafted at the same time, Bugatti managed to finish 76 cars last year, and is on target to beat that with 80 scheduled for production in 2019. It's safe to say there is nothing else like a Bugatti Chiron on the market today, and the lucky owner of this one – who remains unnamed but we know hails from Switzerland – will be the owner of a very special and uniquely finished car.
With a price tag for the 'standard' car of around £2,400,000 ($3million at the time of writing) you will need to start saving quickly should you want one.
Images Copyright of: Bugatti.