Supercar rental is big business these days, especially in the likes of Dubai, where such vehicles are the order of the day and where tourists have the opportunity to take an exotic car for a day – or more as in this case.
A British tourist, staying at the Five Palm Jumeirah Hotel and Resort in Dubai, rented a glorious Lamborghini Huracan from one such rental service for Dh6000 for a two-day stretch. That's a little over £1200 for two days with one of the world's most desirable cars – not bad if you have the money!
Speeding Fines
The 26-year old driver, who's name has not been given, was subsequently recorded breaking the speed limit and failing to stop on the morning of July 31st on the Shaik Zayed Road no fewer than 33 times in a space of four hours. Speeds recorded ranged from 158kmh to 231kmh.
The result of this is an amassed selection of speeding fines totalling around Dh170,000 – or a massive £35,000. The company has attempted to contact the driver, even involving the British Embassy, with no success, as he has yet to return the car – or make an attempt to pay the fines!
Left in the Lurch
The car rental company is now left in a situation where it may be liable to pay the fines. The Dubai Police has confirmed that their cameras record the licence of the car rather than the driver. The concern is that the tourist will leave the country, and that the police will then – as is their right – impound the car, which will incur extra costs for the rental company.
A spokesman for the rental company confirmed the above, adding that the driver should be responsible for the outstanding fines. So, someone has enjoyed their time in a beautiful Lamborghini Huracan, but perhaps enjoyed it a little too much!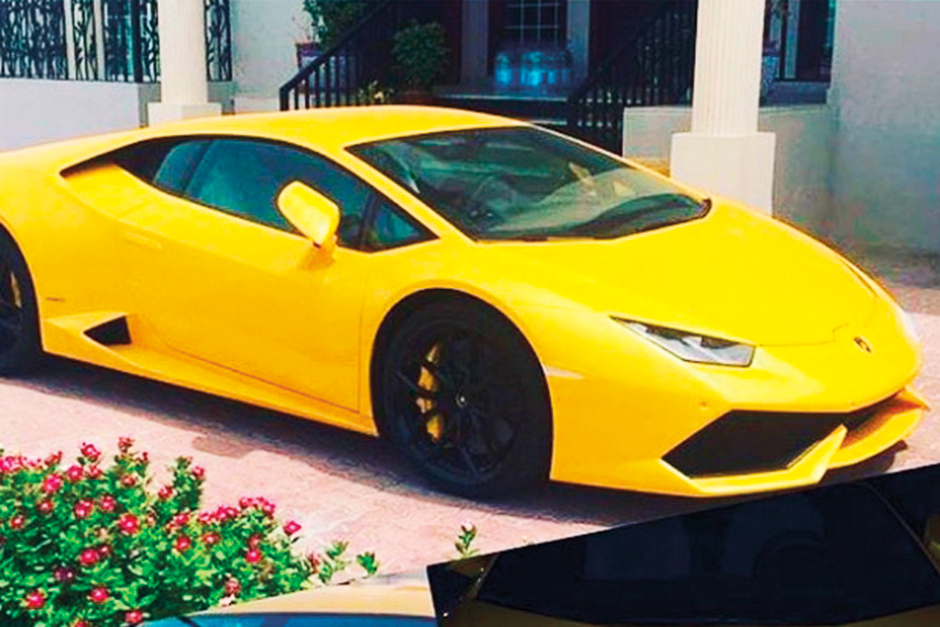 Images Copyright of: Gulf News.