Police in London are investigating an incident in which a Ferrari and a Deliveroo moped collided. No serious injuries are reported, despite the rider – a woman in her 30's – being thrown onto the bonnet of the car, smashing the windscreen in the process.
The incident happened at around 10pm on the A2 in Peckham – the Old Kent Road as it is traditionally known – on Tuesday, 14th July, and the circumstances are unclear. The woman and a man were hospitalised, although we are unsure whether the man was the driver.
Pictures show extensive damage to the Ferrari – described in various press reports as a Ferrari F430 but this writer believes it to be a 458 – and the road was closed for several hours while investigations took place. Pictured also is a rather mangled motorcycle which is presumably the Deliveroo vehicle. No arrests have been made as yet.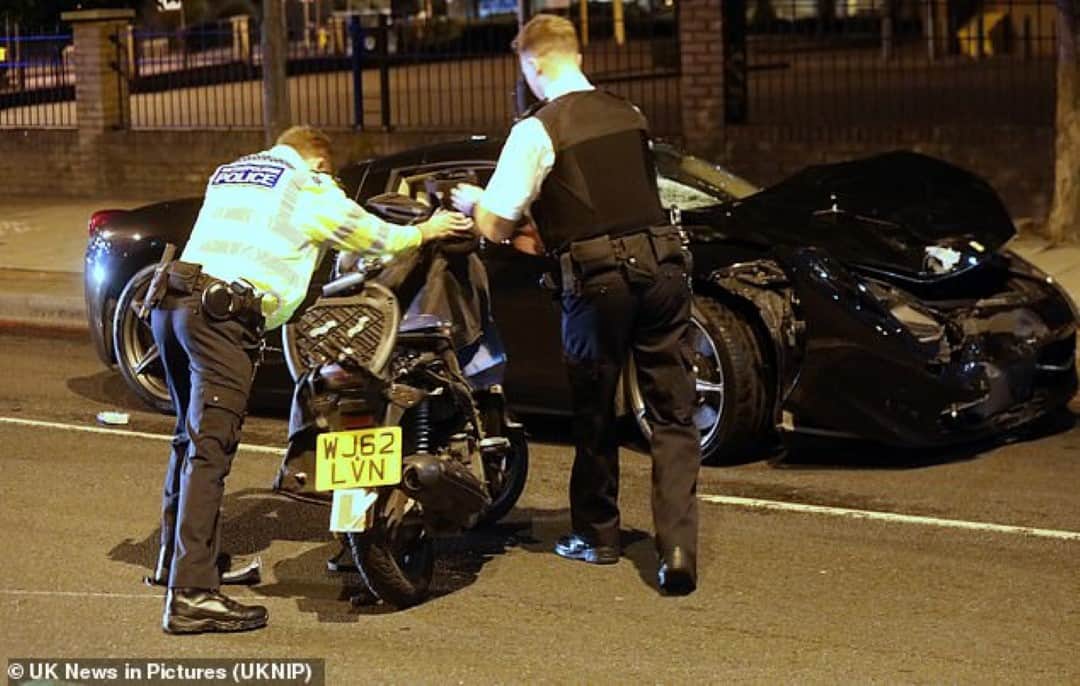 Metropolitan Police Statement
The Metropolitan Police issued the following statement:
"Police were called at 10.05pm on Tuesday, 14 July to reports of a collision at A2/Old Kent Road. Police and London Ambulance Service attended.
At the scene, a Ferrari had been in collision with a motorcyclist. The driver stopped at the scene. A woman, aged 30s, was taken to a central London hospital by LAS where her condition is not life threatening.
Cordons at the scene were lifted at 2.22am."
London Ambulance Service added that a man had also been taken to hospital. Deliveroo, meanwhile, issued a short statement as follows:
'We were very concerned to hear about this accident and are contacting the rider as a matter of urgency. The personal safety of riders is our absolute priority.' 
Little else is known about the incident as investigations are ongoing, but as the rear of the car appears unscathed it is likely it can be repaired.