The Ferrari 288 GTO is something of a legend now, but back in the 80's, it was a car without a home. It was the follow on to the Ferrari 250 GTO, which was massively successful, admired, and desired, yet it's no surprise that it took Ferrari 22 years to come up with the replacement. The newer GTO was designed to compete in the Group B Circuit Race series and a minimum of 200 cars were required for homologation. However, the circuit race never took off, and as a result all 272 cars made were destined for the road.
Note: SupercarTribe.com is not affiliated with Ferrari SPA.
The car itself was based on the Ferrari 308 GTB, and although the resemblance is more than passing, the GTO is brutish whereas the 308 is pretty. I keep coming back to design, but it always amazes me how one basic shape can be made to look perfect in multiple ways. The importance of this car on future models cannot be under estimated too. The 288 GTO led to the design of the 288 GTO Evoluzione, which led to the mighty Ferrari F40. No Ferrari 288 GTO would have meant no F40, F50, Enzo, and LaFerrari.

Most will not realise that the 288 GTO actually has a smaller engine that the 308 GTB (2.8L vs 3.0L), effectively making it a de-bored engine. However, power is up thanks to twin IHI Turbochargers, which given the 1.4 multiplier applied to turbocharged engines gave a theoretical engine capacity of 3997cc. Just under the Group B limit of 4.0L.
With only 272 288 GTOs ever made, and most now in collections, it is not often one of these becomes available. Prices have been rising, and it not surprising that this one was offered recently by Graypaul Classics for £2.23m. It's also a shame that the owner has decided not to depart with the car, as we found out only just this morning. Can you blame the owner?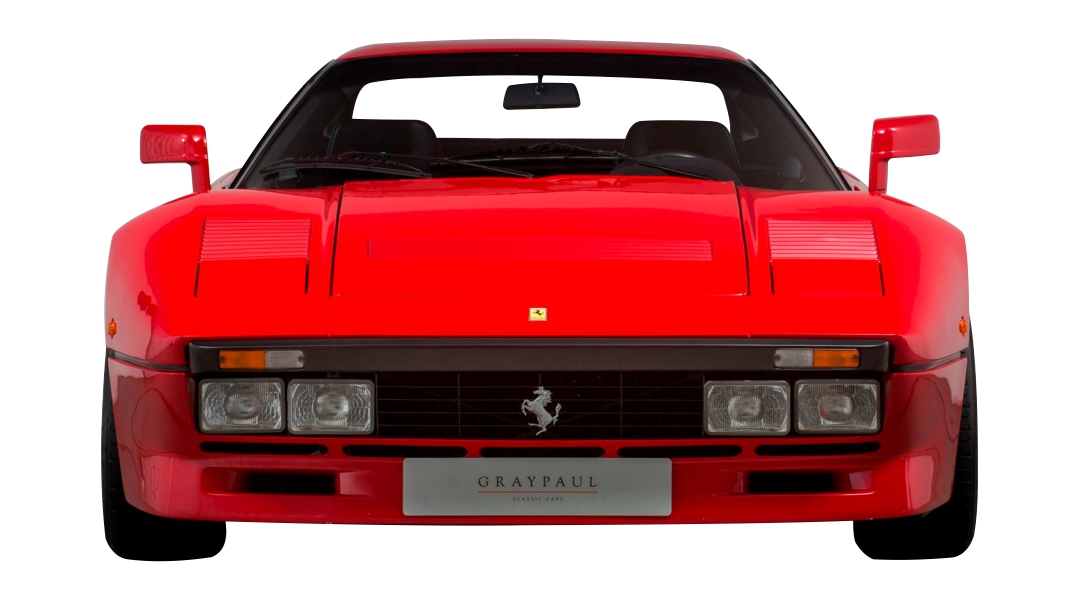 Here is what Graypaul had to say about the car:
This stunning UK supplied car was collected from the factory in May 1985 and has had just four registered keepers since then. In total she has covered a total of 22,745 kilometres, which equates to 14,134 miles.
Fitted with optional electric windows, Air-conditioning and a beautifully patinated Nero leather interior, featuring Daytona seats with rosso cloth inserts, this holy grail of super cars, looks resplendent in it's original Rosso Corsa paint work.
The car comes with a comprehensive service history and has the benefit of being fully authenticated by Ferrari Classiche.

It sounds like an amazing example, and with a lovely Daytona interior. That in itself is a rare spec. I am sure it will be a while until we are able to Drool once again over another 288 GTO. That's a shame, because this is a thing of beauty. Enjoy the Drool.
Images Copyright of Graypaul Classic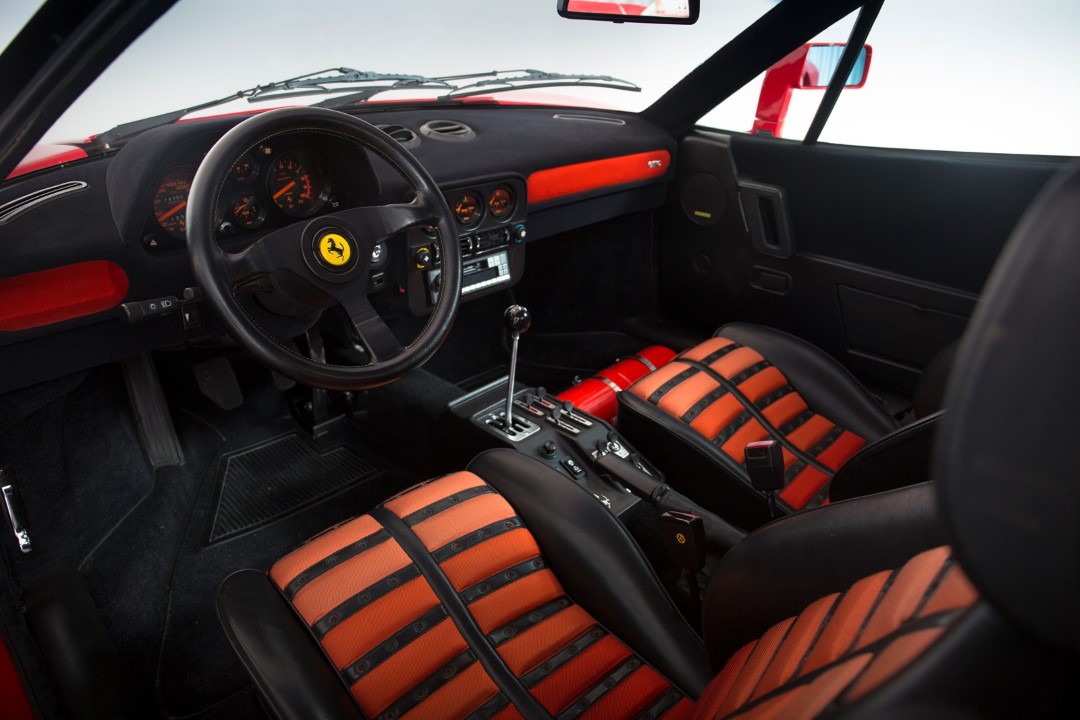 The car was available at Graypaul Classic. Owner decided departing with it was unbearable so its now off the market!