It was only a few weeks ago that we featured another Ferrari 458 Speciale, and yet we find ourselves Drooling once again. We try not to, but can it be helped that the Speciale has a Droolability factor of 10?
Note: SupercarTribe.com is not affiliated with Ferrari SPA.
Ferrari have entered into a new era, developing some truly amazing cars, with the imagination of the owners taking the canvas and spec'ing something beautiful. I remember the days of "Re-Sale Red", where cars were sold at a discount for not being specified in Rosso Corsa. Don't get too excited though as the discount wasn't hefty, just pleasant for buyers. But then at sale time, non-red cars would take an age to sell. Eventually though they would find new keepers.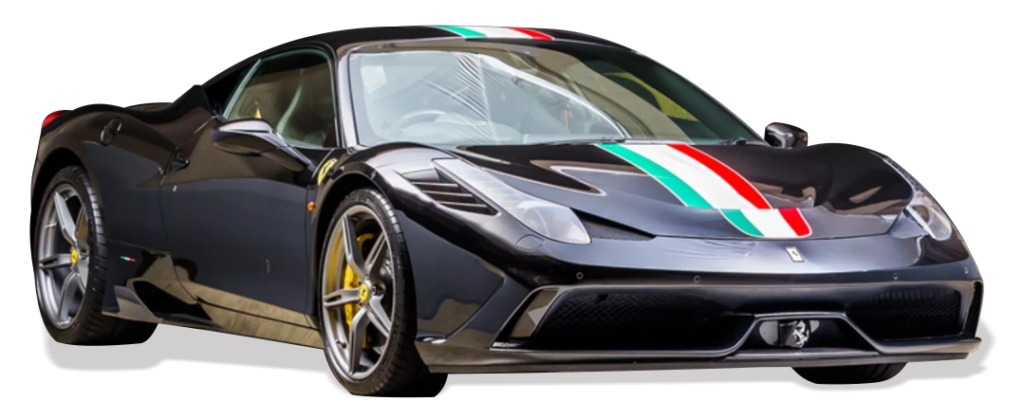 But things have moved on. Firstly, the taste pallet has developed and owners have braved other shades and colours. Secondly, the design of the cars has progressed and now suit a multitude of colour other than red. Thirdly, the cars are being used more and more by customers than every before, so owners want something that can blend in to the traffic. As much as a Ferrari can blend in anyway! Finally, many owners are now multiple owners, so this car probably shared a garage with a Rosso Corsa sibling, or two.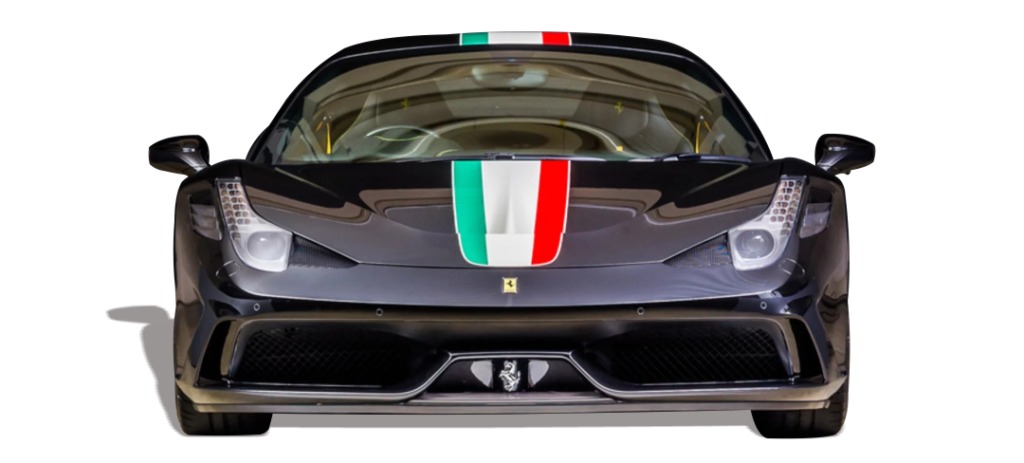 This car is finished in Nero Daytona, or Black for those unaware, and not a colour too common for Ferrari. There are two things that set this car apart that propel it to our Monday Drool section. Firstly, that stripe, and there is no missing it! We're guessing that despite opting Nero, the owner was not looking to go for the subtle look. The stripe is called a NART Racing Stripe in "Colore Non Disponible". Don't the Italians have a great way of saying things?
The second thing that stands out on this car is the yellow accents. On the exterior, you can see the yellow contrasting the black, with the giallo shields and callipers. The latter appearing more so since the car is spec'ed with glossy painted wheels. Nice choice Sir. Moving to the interior, and then you see just how a 458 Speciale should be spec'ed. Carbon Fibre Stile Racing seats in "Sedili Taglia Large 360CH Str", finished in black with yellow stripe, yellow stitching for the headrest, and seatbelts in yellow too. Did I mention the yellow Dial?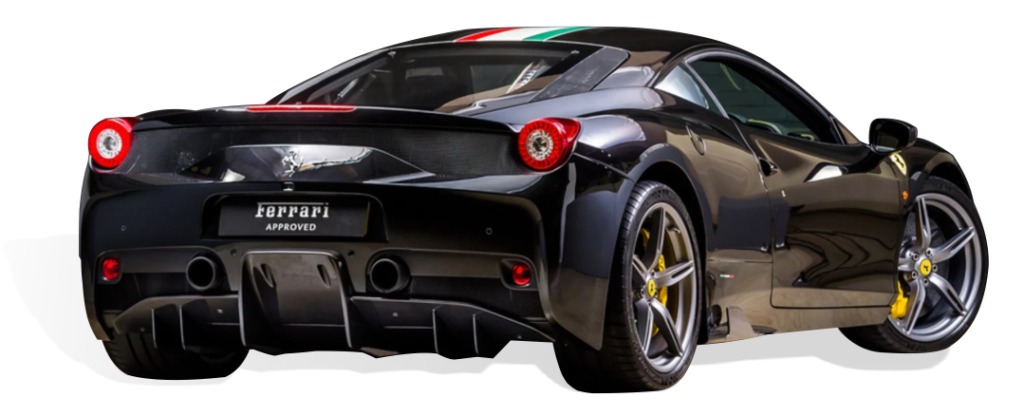 All in all, this is a stunning car presented at Dick Lovett, a Ferrari Dealer in the UK. They always have a nice selection of cars, but this is quite something. It might be 2 years old, but its virtually new having covered less that 1,000 miles. No discount on the price though as its priced at £339,900.
My "Perfect" spec for a 458 Speciale was Rosso Corsa with gold wheels, and I am constantly blown away when I have to redefine my definition of "Perfect". This is why we started Drool. We hope you love today's selection! Let us know in the comments section below.
The car is available at Dick Lovett. Be Quick!